A to Z Honeymoon Activities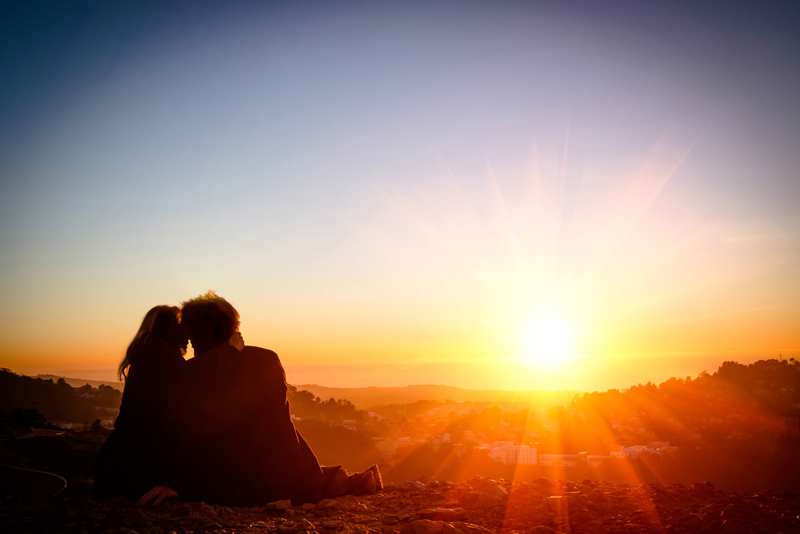 What to do on your honeymoon? Check out these suggestions, tips and advice from A to Z.

Acclimate to the new time zone. If you're traveling halfway across the world, resist the urge to sleep upon arrival. You'll want to get used to the new time zone as quickly as possible, so force yourself to go sightseeing and stay awake until it's bedtime at your destination.

Be flexible: Your luggage is lost, the room's not what you expected and your neighbors are loud. Chill out. Nothing ever goes perfectly on vacation, so try to go with the flow and be polite as you iron out sticky situations.

Cook up a storm: Consider local cooking classes so you can learn how to re-create native foods you've sampled.

Don't forget to write home: Send postcards to your parents, family and friends to let them know you're having a ball.

Eat: Munch your way through the hotel buffet, seek out tiny taco stands or splurge on an upscale meal.

Forget your inhibitions: Does this mean get naked at the afternoon cocktail hour? Um, no. But you are on your honeymoon, so have fun making out in public. You'll never see these people again!

Go local: Visit the less touristy side of your honeymoon destination—you'll beat the crowds and perhaps learn something new.

Hope for good weather: But even if it rains all week long, you'll surely find ways to entertain yourselves in your hotel room.

Investigate local culture: Take in a play, a musical performance or museum.

Jam and jive: Let things heat up at a local nightclub.

Kindle romance: Pack candles, sexy lingerie, adult games. Buy flowers for the room. Order room service.

Let each other plan a day. For one entire day, each spouse gets to plan all the meals and activities.

Make love: Enough said.

Neaten up: Hotel rooms get really, really small when clothes are strewn everywhere and toiletries take up the entire bathroom counter. Before you head out for breakfast each day, take the time to neaten your belongings (your housekeeper will appreciate it, too).

Open your mind: If octopus is a local delicacy, why not try it?

Play cards: Bring a deck of cards or some travel board games in case the weather goes south (see "H" above).

Quit your gripin': See "B" above.

Reserve dinner tables. Especially if you're at an all-inclusive resort that allows you a certain number of a la carte dinner reservations, you'll want to make those as soon as you check in to get your ideal times.

Shop: Pick out a souvenir that represents your honeymoon. Perhaps start a new tradition where you pick up a local piece of art or a holiday ornament on each of your vacations together.

Try something new: Whether its scuba or snorkeling, mountain biking or kayaking, consider an activity neither of you has ever done before.

Unattach: Yes, honeymoons are all about being together with your new spouse. But would it be so awful if you spent the afternoon lounging in a hammock while he went deep-sea fishing? Try a few hours apart. You know they say distance makes the heart grow fonder…

Value your time: Like your wedding day, your honeymoon will be over seemingly in an instant. Make the most of your vacation time. The real world will return sooner than you think.

Walk around: Perhaps you don't want to go all out with exercise while you're honeymooning, but to avoid coming home 5 pounds heavier, walk around the resort or into town when you can (and when it's safe).

eXplore: Yes, the pool at your hotel is nice. But there's a whole world outside the resort's walls. Get out there and check it out.

Yoga: Most hotels have fitness rooms or fitness classes. Start your day with a yoga class—or just do some nice stretches in your room to keep your body limber and your mind centered.

Zipline: Found in places as varied as ski resorts, the Caribbean, Costa Rica and Hawaii, ziplining is an awesome way to test your mettle.





Related Articles
Editor's Picks Articles
Top Ten Articles
Previous Features
Site Map





Content copyright © 2022 by Kara Williams. All rights reserved.
This content was written by Kara Williams. If you wish to use this content in any manner, you need written permission. Contact Michelle da Silva Richmond for details.