Genealogy in the MBQ, Inside Memphis Business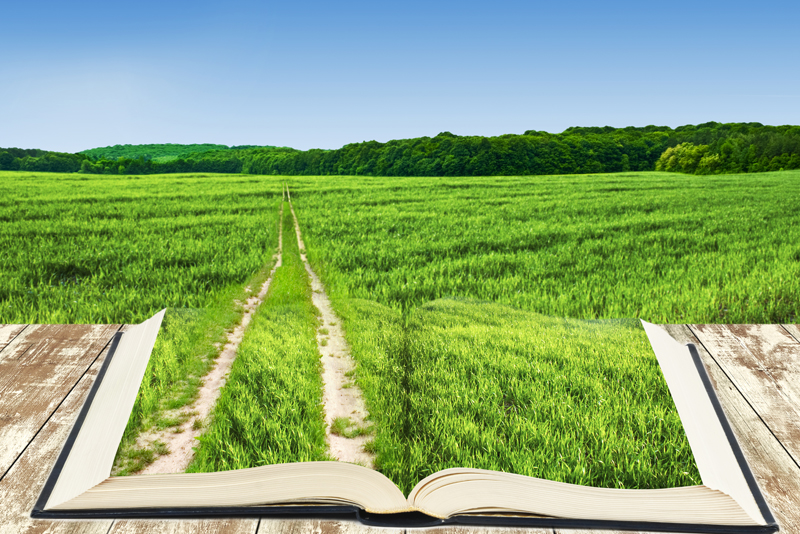 A researcher once told me that you could find something genealogical and/or historical in any magazine you read. I was in a waiting room recently with time to spare and noticed a table with a variety of magazines. I decided to test out this researcher's comment and find a magazine that I felt probably had the least chance of having a genealogical/historical data inside. I decided not to read the medical magazines as they might have health histories or DNA articles, the history magazines as they might talk about a country or historical figure and others that seemed too obvious to have something genealogical. But, then I found one I doubted would have anything, "MBQ, Inside Memphis Business", the January 2012 edition. I doubted a business magazine would pass this test. But, I was very wrong.
The
Commentary
was written by John Malmo titled, "Overcoming "a failure to communicate." As I read it I paralleled it to the importance of citing our sources and our writing skills. He wrote in his article the importance of clear understandable instructions and communication. As we cite our sources and write our research papers, are we writing on a level our intended readers will understand. Our we using descriptive names and phrases to make the flow of understanding easy or it is over their heads.
The
Hot Sheet
is the
who, when, where and why of what's happening in Memphis business.
. This magazine listed over twenty people giving their new positions and a brief bio on them. If this was your family member, believe me you would be excited!
The
Cover Story
was written by John Branston and titled "Financial Aid". Within this article was a biography and a wonderful history of the city's university. The first paragraph of this history caught my eye,
"Built on land once used as a cotton plantation by a Civil War veteran, the 80-acre West Tennessee State Normal School opened to great fanfare on September 10, 1912."
I wonder how many students attending the University of Memphis know this about their university!
As I read through other articles, the history of Memphis' business using the road, railroads and airways caught my attention. It is amazing to see the difference in today's business activity and travel and compare it to that of my ancestors.
The true test that this magazine passed the test to being genealogical/historical was in its
Feature
article. It was written by Lindsay Jones and titled "Home Schooled, Third-generation homebuilder Keith Grant learned from his ancestors and today leads his industry's state organization." Wow, to actually have the term
ancestry
written there amazed me. Keith and his family are third generation in their family business and this article discussed their passion and how they succeeded in this endeavor. Their patriarch started the family building tradition in the early 1940's and they are continuing the tradition today successfully.
"The Raleigh Inn" written by Vance Lauderdale is an article about this inn being built in the early 1800's. There were springs in this area that had a reputation to cure people of all sorts of ailments, so people came from all over and walks of life. The history of this inn and the area is given in the article. From the article we read, "the old hotel closed and was converted into the Maddox Seminary for Young Ladies, and a few years later turned into the James Sanitarium. On the night of May 14, 1912, a patient smoking in bed set the place on fire, and the hotel burned to the ground", taking a lot of memories and history with it.
One of the last articles was written by Ashley Johnston, "Listen to the Music – Art Gilliam and WLOK have made their mark on Memphis." There is a historical plaque in Memphis which has written,
"WLOK RADIO STATION, In 1977 WLOK became Memphis first African-American owned radio station. Established on this site, Gilliam Communications' WLOK is a family-oriented format on which many of the nation's top African-American leaders have appeared. Several of the nation's leading disc jockeys starred here. WLOK's community involvement includes college scholarships and the renowned WLOK Stone Soul Picnic. The station's call letters, WLOK-AM, are "A Family Tradition."
The next time you are sitting in a waiting room trying to decide which magazine to read, give one of the magazine's this challenge – does it have within its pages anything genealogical and/or historical. The magazine "MBQ – Inside Memphis Business", sure passed the test for me! When I arrived home and started to write this article, I discovered that this magazine now has an online edition, so you can read the articles as well!
MBQ – Inside Memphis Business, Jan/Feb 2012


Related Articles
Editor's Picks Articles
Top Ten Articles
Previous Features
Site Map





Content copyright © 2022 by Tina Sansone. All rights reserved.
This content was written by Tina Sansone. If you wish to use this content in any manner, you need written permission. Contact Tina Sansone for details.