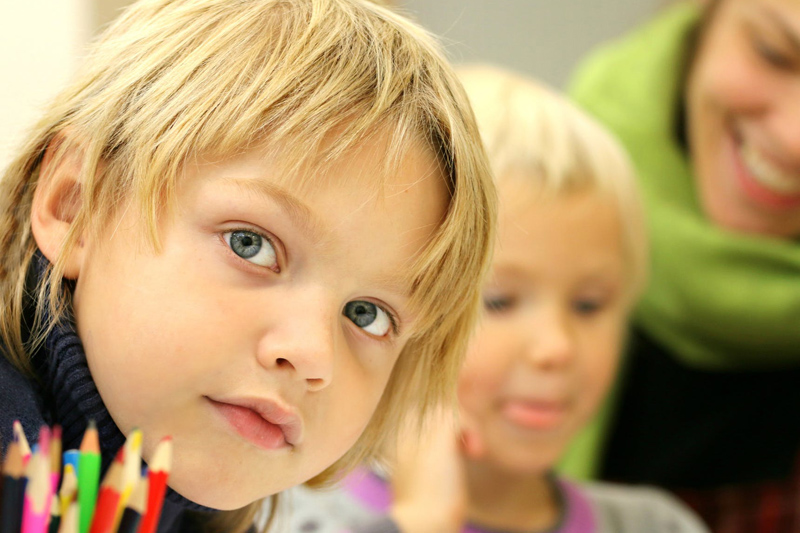 Most kids absolutely love playing in water, yet even children who are timid at first will soon see how exciting and energizing playing in a water table can be. Water by itself is entertaining for kids to splash around in; however, with a few simple, inexpensive additions your water table will become even more exciting keeping your preschooler entertained for hours.

Set-Up
A water table can be made out of anything that will hold water. From a large plastic tote to a purchased water table and everything in-between, whatever your budget allows, your kiddo will be thrilled. Purchased water tables are typically the perfect height for your preschooler to stand at while playing. If you are making your own water table you can choose to keep it on the ground and let your child sit near it; alternately, it can be placed on a low table. Table placement can be indoors or outdoors depending on the time of year. If you choose to put it outside (always super fun!) keep in mind that you child will most likely want to spend a lot of time at it. As a nice respite from the summer heat, you may want to consider putting it in the shade. Once you have it in the perfect spot, fill it up with water and let the fun begin.

Materials
Basic tools
Plastic measuring cups, plastic bowls, funnels, and large spoons are all great for your child to use to pour the water into. These simple tools will add a new dimension to their play.

Ocean Theme
Add a few squirts of blue liquid water-color paint or food coloring. Toss in any type of plastic sea animal toys you have on hand. Rocks and non-sharp sea shells are also great additions for an ocean theme.

Sink or Float
Gather a bucket of random objects that are safe to get wet. Show your child one item that floats and one that sinks. With the remaining objects in the bucket have them predict whether they will sink of float.

Colored Ice Cubes
Mix liquid water-color paint or food coloring with water and freeze in ice cube trays. Toss the cubes in the water table. Your child will love playing with them and watching them turn the water into a rainbow.

Glitter
Add glitter to the water for any of the ideas listed above. As a safety precaution, make sure your child knows not to splash the glittery water in their eyes.

Even the most basic water table with just water and a few basic tools is sure to engage your child, but if they seem to get bored with just water, try adding in some of the other fun ideas above. Beat the summer heat with an outdoor table or the rainy day blues with an indoor table—no matter the location water tables are enjoyable!








Related Articles
Editor's Picks Articles
Top Ten Articles
Previous Features
Site Map





Content copyright © 2023 by Amy Tradewell. All rights reserved.
This content was written by Amy Tradewell. If you wish to use this content in any manner, you need written permission. Contact Amy Tradewell for details.