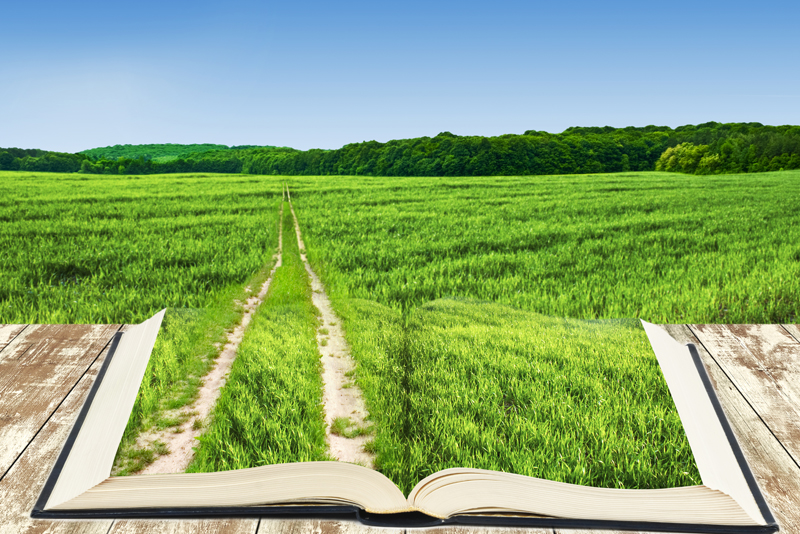 In the mid 1800's there was a problem that was getting continually worse in the large cities such as New York and Chicago, among others. Many children were living on the streets, some of them just young kids with nowhere to live, sleep or eat. These kids eventually became known as Orphan Train Kids. They were not necessarily orphans; some of them had parent(s). Most of these children were from immigrants who came to American with their parents, with a dream of a better life. Life for these immigrants was very hard – a parent may have died on the trip to America, lost their life during their job, or became too sick to work. Some of these families just could not afford to feed their children and sent them off to work. Due to the high rise in alcoholism, probably because of the circumstances of a hard life, some of these kids ran away from home to escape the abuse. Some other reasons were
Living conditions in these neighborhoods provided the perfect environment for pestilence & disease.
Children lost one or both parents to typhoid, dysentery, and small pox.
Dangers of work : factory & dock workers – injuries
Frequent layoffs
No programs like unemployment or workmen's compensation - You don't work, You don't get paid!!!
A Reverend Charles Loring Brace, an ordained clergyman, was about 26 when he noticed the children living on the streets. He felt a calling to help these desperate children and wanted to make a difference in their lives. He asked for help for those in the community that had wealth. At first, they did not want to help these kids. But, after Reverend Brace explained to them that if these kids lived here in this condition, they would probably turn to a life of crime in order to survive. This led many to change their minds and contribute to his cause.
The Children's Aid Society of New York ) CAS was started about 1853. It provided the following
Neighborhood Lodging
Food, Shelter & Clothes
Bible
Learn a skill – industrial schools
Girls – Housekeepers/Maids
The above was a good start, but there too many kids and they all needed a home. Reverend Brace thought that these kids could be sent to help the farmers in the mid-west, and in return these families could provide a home for these homeless kids. In 1854, the first company of 46 kids was sent to Dowagiac, Michigan along with two agents.
These kids were sent to the homes using trains. Thus, they were often called the Orphan Train kids. Ads were placed to find homes for these kids in many of the United States. Some of these were babies that the Catholic Churches kept until they were about 2 years old, and families were also needed to take care or adopt these toddlers. These families were inspected and if they qualified, received children to help them either in the farm or doing the household chores. In return the kid were clothed, schooled and sent to church. A CAS inspector was to visit yearly to check on these kids. The last official train left for Sulphur Springs, Texas in 1929. An estimated 250,000 orphaned, abandoned, homeless children and poor families were placed in homes.
For the descendants of these children, finding their ancestry can be very hard. Most of the children were given different names, even different birth dates when they were sent to live with the new families. These children may not have told their wives and children about their past. There was a stigma back in those days about being orphaned and some of the kids may have hidden that fact.
Some places you can look to find information out about the Orphan Train Kids are
Diary Entries
Magazine or Newspaper Articles
Photographs
Audio and Video Recordings
Memoirs
Speeches
Interviews
Classroom textbook
Essays
Biographies
Documentaries
Any books written about a period or event in history


Here are some more resources:



National Genealogy Society Magazine, July-September 2007, "They came by train: Orphan train riders", Becky Higgins
Trammell, Rebecca S. "Orphan Train Myths and Legal Reality." The Modern American, Spring 2009, 3-13
Brace, Charles Loring. The Dangerous Classes of New York & Twenty Years' Work Among Them. 1872.
Burrows, Edwin G. & Mike Wallace. Gotham, A History of New York City to 1898



Books I recommend:

Orphan Trains: The Story of Charles Loring Brace and the Children He Saved and Failed

Mail-Order Kid: An Orphan Train Rider's Story



You Should Also Read:
Orphan Trains - Story and Discussion


Related Articles
Editor's Picks Articles
Top Ten Articles
Previous Features
Site Map





Content copyright © 2022 by Tina Sansone. All rights reserved.
This content was written by Tina Sansone. If you wish to use this content in any manner, you need written permission. Contact Tina Sansone for details.