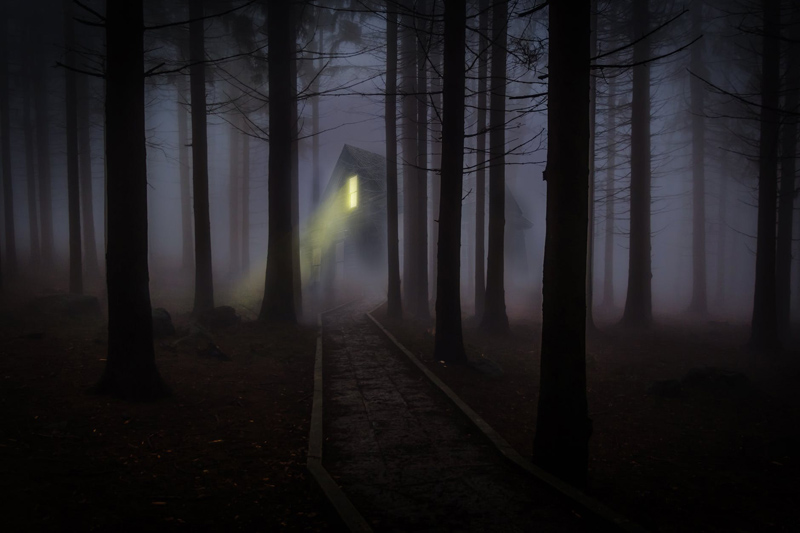 From Time to Time (2009) is a delightful, gentle mystery adventure, adapted from a children's book but with great appeal for adults and children alike, in which a boy facing uncertainties in his own life must face up to injustices and a puzzle from the past.

Tolly Oldknow is a teenage boy from Manchester, on his way to live with the grandmother he barely knows, at the family's old manor house at Green Knowe. It's England in 1944; Tolly's soldier father is missing in action, and his mother is in London desperately trying to locate her husband.

At first Tolly is wary of his grandmother because she had been against his parents' marriage, but before long an affectionate relationship grows between them. Tolly becomes interested in the family portraits and history, and Mrs Oldknow has many stories to tell him about his ancestors.

The first time Tolly sees a ghost he is terrified but his grandmother and her housekeeper are very matter of fact about it. They have both lived for many years side by side with the ghosts of Green Knowe and simply accept that the old house has its share of spirit inhabitants.

But something is different about Tolly's experiences with Green Knowe's ghosts. Not only does he see them, but Tolly soon realizes that he can interact with the past as he becomes involved in a mystery from nearly 150 years ago.

Sometimes seeing and speaking to long ago Oldknows in 1944, sometimes taking part in the events of 1811, it seems that Tolly is the only one who can piece together the truth about a fire, a jewel theft and an unscrupulous servant. And what would become of Tolly's friends from the past: blind Susan Oldknow and her companion, the escaped slave Jacob?

The Chimneys of Green Knowe (US title Treasure of Green Knowe) is a children's novel by British author Lucy M Boston, published in 1958. From Time to Time was adapted from the novel by Julian Fellowes (of Downton Abbey fame) who also directed the movie. Some people who loved this book, and others in the Green Knowe series, have objected to the changes made by Fellowes, saying that he departed too far from the original story. I haven't read the whole book, but from reading an excerpt I would say that Julian Fellowes achieved the fine balance between updating the story for a modern audience and retaining an authentic 1940s atmosphere.

There are many well known actors in the cast, most notably Maggie Smith as Mrs Oldknow, a role in which she portrays both the weariness of wartime and a twinkling sense of humor. Other familiar faces include Hugh Bonneville, Dominic West and Harriet Walter. Alex Etel as Tolly does an excellent job of playing a teenage boy at a time when childhood was both longer lasting and much more innocent than it is today.

I think From Time to Time is a thoroughly charming movie that the whole family can enjoy. It has mystery and suspense, and it has human drama and emotion, but nothing is laid on with too heavy a hand. Special effects are minimal; it is the acting and direction that keep the audience engaged.

I highly recommend From Time to Time as a well played, atmospheric and rather enchanting mystery movie.


Note: I streamed From Time to Time to my computer via Netflix; I pay for my subscription to this service from my own funds.






Related Articles
Editor's Picks Articles
Top Ten Articles
Previous Features
Site Map





Content copyright © 2023 by Grace Rostoker. All rights reserved.
This content was written by Grace Rostoker. If you wish to use this content in any manner, you need written permission. Contact Grace Rostoker for details.