Ted Nugent - Sweden Rocks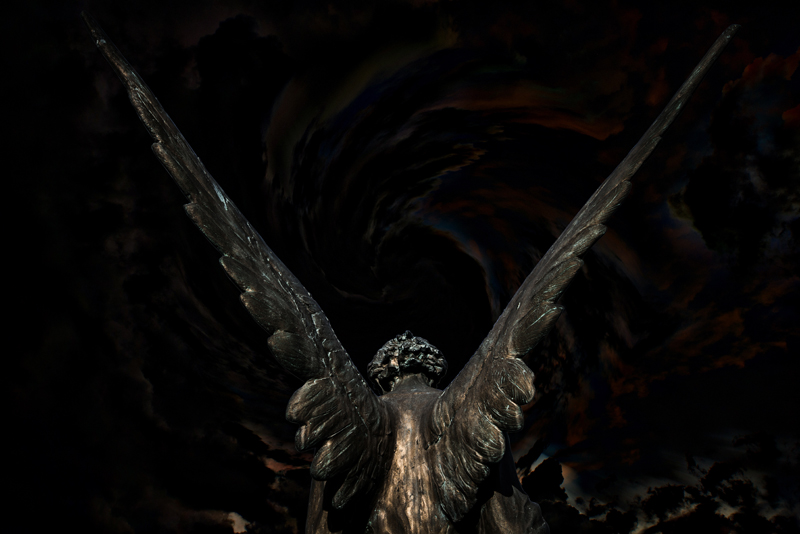 Forget all the politics. Forget all the talk about guns. When it comes to delivering the goods in a live situation, no one throws it down more consistently than ol Uncle Ted, the Nuge, The Motor City Madman --- Ted Nugent. Ted has been a staple of the stage since 1975 on his own and he was well versed by that time, having already spent time in the Amboy Dukes.
This vet knows how to work an audience and this is no more apparent than on the new live record Sweden Rocks. This was recorded at last year's Sweden Rock Festival. He is accompanied by bassist Barry Sparks and Mick Brown, both also of Dokken.
The set contains mostly a lineup of Nuge standards. What show would be complete without "Free For All", "Stranglehold" and "Wango Tango"? The record gets things going on a high note with an "I mean business" version of "Stormtroopin'". From the first new notes you can tell this is a well oiled machine. The Sparks/Brown combo ride right along with Ted making for a seamless package. I still prefer when Ted has another vocalist with him but when he does vocals, it sort of adds to the authenticity of the Nuge identity.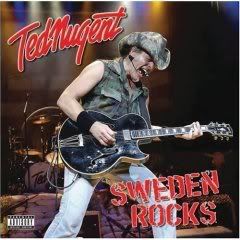 Fan favourite "Wango Tango" torques things up a bit with its undeniable energy. One of what I think is the best Ted songs is "Snakeskin Cowboys" and it goes over well live. Of course, "Free For All" is just that. Thirty years later and it's still one of his finest moments.
One of the surprises of the set is a cover of the classic "Soul Man" which Ted handles with ease, making it a highlight of the set. It's followed by "Hey Baby" which sounds like someone else on vocals. You would think this sort of left turn would be kind of strange but the two songs fit right in with the rest of the show.
The rest of the songs (if you can call Cat Scratch Fever, Great White Buffalo" and "Dog Eat Dog among others, the rest of the songs) are all bonified Nuge-isms that kept the show humming and ultimately wrapped up a solid live set.
There is also a DVD of the same concert. Release date for that is June 10.
Here's the official track listing:
1. Stormtroopin'
2. Wango Tango
3. Snakeskin Cowboys
4. Free for All
5. Wang Ding Sweet Poontang
6. Raw Dogs & War Hogs
7. Soul Man
8. Hey Baby
9. Dog Eat Dog
10. Still Rasing Hell
11. Cat Scratch Fever
12. Stranglehold
13. Great White Buffalo
You Should Also Read:
Ted Nugent website


Related Articles
Editor's Picks Articles
Top Ten Articles
Previous Features
Site Map





Content copyright © 2021 by Morley Seaver. All rights reserved.
This content was written by Morley Seaver. If you wish to use this content in any manner, you need written permission. Contact Morley Seaver for details.