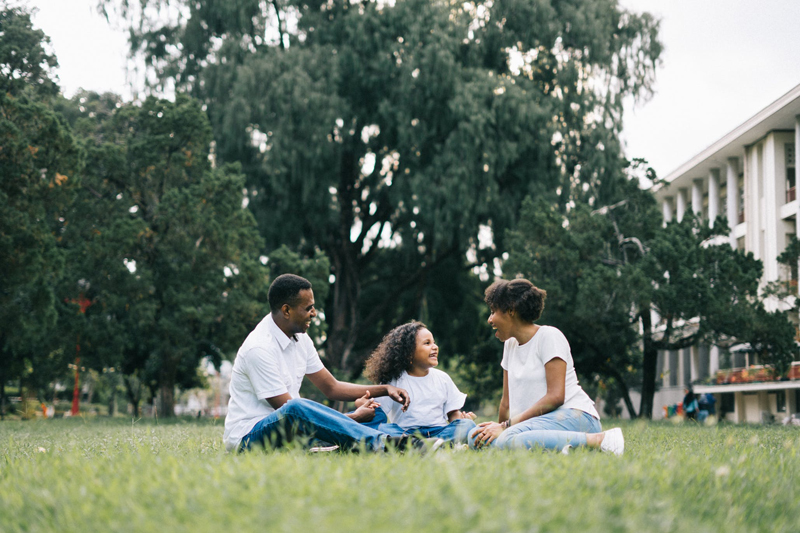 OP/ED

Maybe it's just me. Maybe I am getting like my mother, who said of her mother: I feel like my mother! You get older—supposedly and hopefully wiser!—and you begin to notice just how much the world has changed. I don't know. Maybe it's something that hits you when you get to forty? I don't know. But what I know for sure: things sure are a lot different than when I was a young girl!

We hear it every year: What happened to the Spirit of Christmas? What happened to the Spirit behind the holidays? Everything and everyone is just so commercial. Nowadays you hardly see or hear mention of Christ or Chanukah or anything associated with religion. It's as though it is taboo to mention the name of Christ during the Holidays. It is a grave faux-pas to put up a Menorah in your window. Why? And who came up with the notion that we couldn't celebrate our traditions because someone else may be offended?

I know; you're probably thinking I am about to get on my soapbox again. Well...you are right! Enough of this politically correct stuff! We have become so "PC" that we have lost the care and concern for humanity. For what? So we don't offend those who do not believe as others do? There are fifty-two weeks in the year (the last I counted) and you mean to tell me that when everyone is doing their own thing, believing what they want and how they want all year long; a group of people cannot come together and celebrate what they believe in the manner in which they choose for a couple of weeks, because it may offend someone? Please!

I say enough already! I take issue when elderly people are told that they cannot put up a Christmas tree in their nursing home because the owner finds it offensive. That, because everyone does not celebrate Christmas there shouldn't be a tree for those that do. That is so wrong on so many levels. And before you say it, I already know that everyone has a right to do as they see fit with their establishment. But this is my opinion...ergo(OP/ED).

It seems truly obnoxious that one would take what little joy and pleasure that many people receive during the holidays, and squash it because there are a few that do not believe, celebrate, or enjoy the same things as another. Fine. You don't have to believe that Jesus is the reason for the season. You do not have to believe in the tradition and sacredness of Chanukah. You don't have to accept the celebration of Kwanzaa. In fact, you do not have to believe in any form of religion at all to be respectful of those that do.

I don't believe for a moment that the Spirit of the Holidays is gone. No. I believe that in certain areas it is just dormant; waiting on someone to stand up and say something. To, take action and begin to show that love and compassion that changes lives and makes a difference to at least one person that may stand in need of some love and kindness.

Sure—we have all year to show kindness and to practice that same giving spirit. But, it is during the Holiday season that many are more apt to find themselves just a bit more kind, a bit more generous, a bit more forgiving.

I don't know; but after all I have witnessed this year and have gone through; I just do not think I have the energy or politeness to deal with a Scrooge or any bad disposition that would damper or hinder the joy of the holidays for those that do celebrate and believe.

Yes! That's it! I want to be a party-pooper for every Scrooge; for every person that would dare to hamper, hinder, or dampen the spirit of those that stand in need of some holiday cheer! I want to turn the tables on all those that walk around saying: Hum-Bug! I want to get in their face and say: MERRY CHRISTMAS! GOOD CHEER! And give them the most heartiest hugs they have had in a long while, and say: Woo-woo-woo! Woo-woo-woo!

Don't get me wrong; I know it is their right. And I respect those that honestly just do not celebrate in the manner of others. I respect those who do not believe in Christmas, Chanukah or any other religious Holiday. I even respect the fact that they do not want to be bombarded with all the hooplah and celebrations that they have no desire to partake in. But what I do not respect are those that would systematically and egregiously set out to rob another of a little joy and happiness during this time of the year; anyone who would prevent someone from having a moment of happiness and joy from the traditions that they hold so dear—that in no way infringes upon the rights, beliefs, and traditions of those who don't believe the same.

Mutual respect. That's what I'd like to see. Mutual respect for what another believes. Is it really necessary to be a Scrooge? Is it necessary to make it impossible or even illegal for someone to celebrate what they believe, as long as it is not encroaching on another persons personal space or defaming another person's belief?

I want to see the Spirit of the holidays resurrected; especially for those elderly people that have lost so much; for all of those who have lost so much this year. For every person who doesn't even know what tomorrow may bring or if there will be a tomorrow. I want to give them some hope and joy. I want to be able to say freely, Merry Christmas; Happy Chanukah...and so on.

As a little girl, I remember the joy that would come to the faces of those elderly people we visited in the nursing homes and sang songs to. I remember the joy and delight on the faces of the children we would give gifts to who had nothing. I remember the smiles on the faces when you would say: Merry Christmas! It meant something then. And it should mean something now.

I don't know about you...but I am going to try my best to make sure the Spirit of the season is alive and well. Not only in my home, but in my heart and wherever I go. There's too much sadness as it is. I prefer to spread some love and holiday cheer, than to rain on someone's parade.


Related Articles
Editor's Picks Articles
Top Ten Articles
Previous Features
Site Map





Content copyright © 2023 by Ruthe McDonald. All rights reserved.
This content was written by Ruthe McDonald. If you wish to use this content in any manner, you need written permission. Contact Ruthe McDonald for details.