Complimentary Color Schemes for Quilts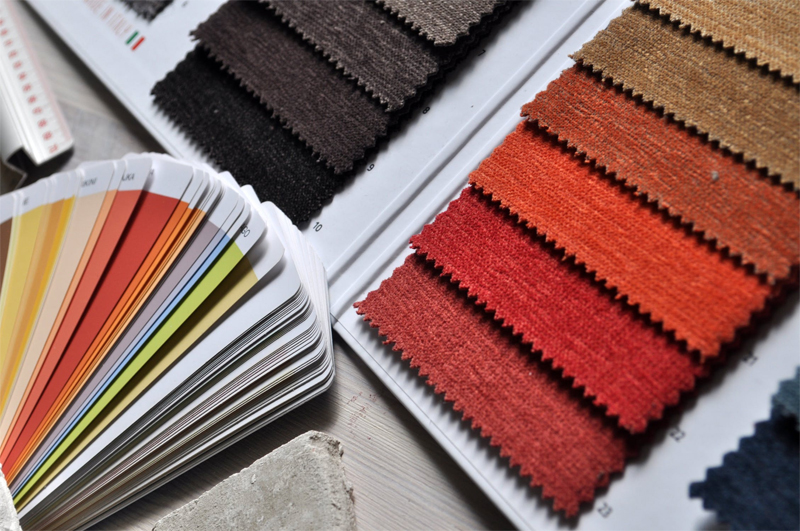 Let's talk about the different colour schemes on the Color wheel that can be useful for quilters when deciding on a quilt colour way.
In a previous article
Four common Color Schemes
I've discussed the four common colour schemes – Polychromatic, Monochromatic, Analogous and Achromatic.
This article is going to talk about the Colour Schemes known as Complimentary colour schemes. Complimentary colour schemes are shown on the Color Wheel below. As in previous articles, I use the Color Wheel from The Color Wheel Company, (with their permission to do so).
Firstly notice the large white triangle in the centre. Running down the middle of that triangle is a large dark line with the words Complimentary on it. There is arrow heads at each end. Placing one arrow head on Violet, you'll notice that the opposite arrow head is pointing to Yellow.
This straight line is telling you that the complimentary colour of YELLOW is VIOLET, and conversely the complimentary colour to VIOLET is YELLOW. So the theory is:
complimentary colours sit opposite each other on the colour wheel.
Now, this next paragraph is the important part.
When we say YELLOW and VIOLET are complimentary colours, we are including the tints, tones and shades of YELLOW and VIOLET. That means we can say that YELLOW in all its tints tones and shades is complimentary to VIOLET and all its tints tones and shades, and vice versa.
Here's a great example of the complimentary colors of YELLOW and VIOLET made up into a quilt.
Image Source
Now, using the Color Wheel, turn an arrow onto Green. What is the complimentary colour to Green? Look to the opposite arrow. The answer is Red. Yes and Red and Green are used every year to celebrate Christmas. We've been using a complimentary colour scheme for years!
Here are a couple of quilts using complimentary colour schemes.
Red and Green:
Image Source
Blue and Orange
Image Source
My next color article will deal with Split Complimentary color schemes for quilters.


Related Articles
Editor's Picks Articles
Top Ten Articles
Previous Features
Site Map





Content copyright © 2022 by Judie Bellingham. All rights reserved.
This content was written by Judie Bellingham. If you wish to use this content in any manner, you need written permission. Contact Judie Bellingham for details.