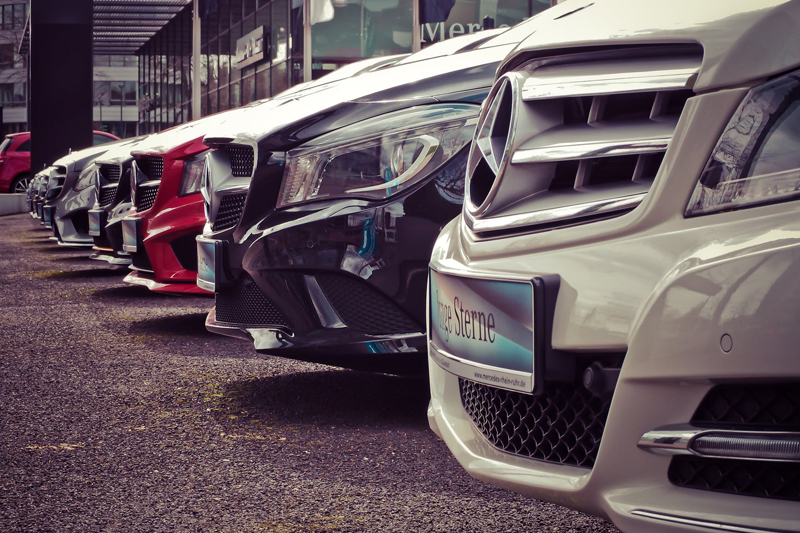 If you live in an area that gets more than two snow storms a year, it's probably a good idea to get snow tires for your vehicle. The added traction that snow tires have will help you prevent slip sliding away on snowy and icy roads during the winter.
What's different on snow tires than conventional or even all season tires is that there is more raised tread and sipes. Sipes are the razor thin grooves in the tire tread that help channel away water and snow.
By channeling or moving away the snow and slush, the tire has better tread contact with the ground which helps to keep the car steady on icy roads.
Years ago, most snow tires were made with metal studs sticking out of the tread to help break up the ice and snow, but almost all states have banned them because of the damage they can cause to road surfaces on dry pavement.
If you decide to use snow tires on your vehicle this winter, make sure that you buy four tires and not just two. Using two snow tires and two regular tires is dangerous because the two snow tires may grip the road, but the other two tires may slip and cause your car to spin out or sway.
After the winter snow season, remember to change back to conventional tires to prevent wear of the tread on the snow tires. Snow tires typically cost a little more so you don't want waste your money by keeping them on during warmer months.
The benefits of snow tires are measurable. A recent test report I saw had snow tires stopping a car on a snowy test track at 75 feet. All season tires stopped the car in 135 feet and conventional tires in 332 feet. That's a whopping 350% better performance for snow tires than conventional tires on a snowy road!
The tread compound on snow tires is also much softer than regular tires, especially with cold temperatures. Just as your hands begin to freeze when exposed to the cold, the same thing happens to the tread on your car's tires.
If driving in the snow and icy conditions of winter make you nervous, you'll be more at ease using four winter tires on your vehicle.
Winter tires are available for all makes and models so shop around for the best price to save some money.
-------------------------------------------------------------------------------
Need help buying a car during the winter or at any other time? Contact us at ProAutoBuying.com and we'll get you the best deal possible on your purchase of a new or used car!


Related Articles
Editor's Picks Articles
Top Ten Articles
Previous Features
Site Map





Content copyright © 2023 by Stephen M. Hague. All rights reserved.
This content was written by Stephen M. Hague. If you wish to use this content in any manner, you need written permission. Contact Stephen M. Hague for details.