What kind of dragon will you give life to on Appreciate a Dragon Day? Will you write a story while taking a bubble bath on Bubble Bath Day? How many times will you shock yourself on National Static Electricity Day?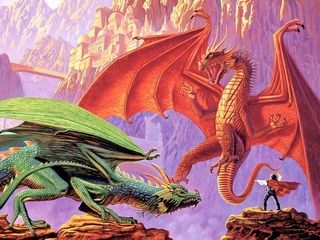 freeclassicimages.com
Appreciate a Dragon Day
is every January 16. Why do we have a holiday telling us to appreciate these fire-breathing creatures? The purpose of this day is to teach children and young people to appreciate reading. There are some great stories out there that have dragons in them.
Lord of the Rings
has Smaug,
Eragon
has Saphira. For younger children, there is
Puff the Magic Dragon
by Lenny Lipton or
The Knight and the Dragon
by Tomie dePaola.
Dragons are fascinating creatures. The dragons that we know for sure exist, like the Komodo dragon, are a bit different from the fictional dragons that breathe fire. Sometimes these mythical dragons have been fierce and protective, at other times they have been harmful and dangerous.
Decide today what kind of dragon you want to create. Do you want a friendly, playful dragon that would be appropriate for young children to read about? Or do you wish to create a fierce, fire-breathing protector of a vast treasure hidden deep inside of its cave? Maybe your idea of what your dragon should be like is vastly different. Whatever kind of dragon is breathing fire in your mind to get out, this is the day to allow him to escape and give him immortality.
Bubble Bath Day
, Janury 8, is the day to fill a bathtub with hot water and pour in some scrumptiously scented bubble bath. Now lean back in the tub and relax. Maybe you like to read while in the tub, so this would be the perfect time to delve further into the story that currently has your attention. Maybe you need to take a break from the story you are writing.
While you are relaxing in all of the bubbles, why not create a magical character for children who is a bubble? This magical character has the ability to go back into the soap, just as he has the ability to form anytime he is put into water. What does he do? Are children afraid of him? Or do they love him?
National Static Electricity Day
- January 9 is the day to celebrate this stationary electrical charge produced by friction that will cause your hair to stand on end. You can learn more about static electricity at
Science Made Simple
.
Why not write a story where static electricity is the reason a crime is able to be solved? Did an important piece of evidence stick to a piece of clothing when it came out of the dryer? Did the shock someone receive after walking across the carpet in such a way that a charge was built up then released when the light switch was touched cause him to remember a piece of vital information? Have fun coming up with a unique way to include static electricity in your story.
,