Paul Raymond Project - CD review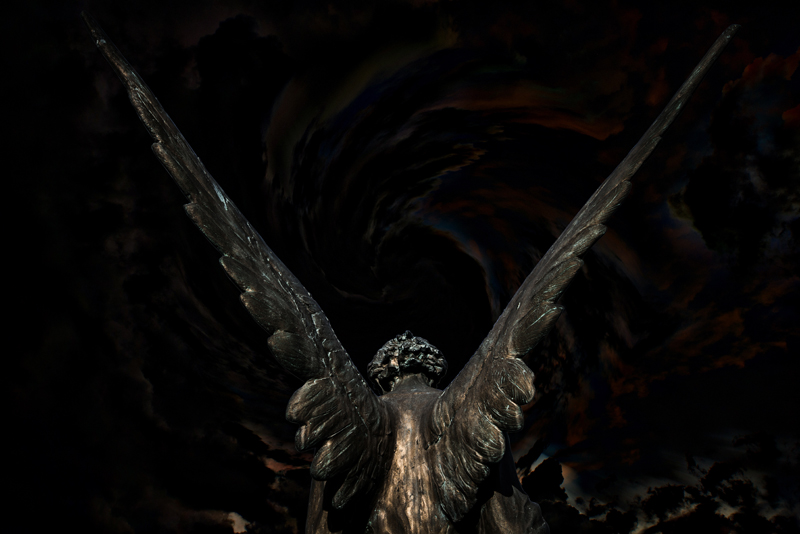 The title of the first song on this record tells you everything you have to know about
Paul Raymond
. "Born & Raised on Rock 'n' Roll" indeed. When he's not touring the world with his day job, legendary rock band
UFO
, then he's finding time to work on his solo endeavors.
Terms and Conditions Apply
is his latest work and he has absolutely eclipsed all of his previous records in one fell swoop.
At this time I have no problem in saying that it will take a monumental effort for anybody to usurp this magnificent collection as potentially the hard rock record of the year. Yes, it's that good. Chunky UFO-like rockers co-exist peacefully with some tender ballads and a couple of surprising covers. Sprinkle with a hefty dash of melodic expertise, crisp musicianship and a mature lyrical approach that is refreshingly free of the regular "baby, baby" fare.
Mr Raymond, in addition to his usual guitar and keyboard duties, assumes lead vocals for this record and I was reminded how much, at times, he sounds like Phil Mogg of UFO. I absolutely love his voice and he bolsters the material with an earnestness that really brings the songs to life. His main writing partner is, once again, guitarist Andy Simmons and the band is rounded out by Mark Coles on bass and drummer Tony Steel.
The record is crammed to the gills with 14 tracks. The aforementioned "Born & Raised on Rock 'n' Roll" kicks things off in a sprightly manner that sounds like a British Bob Seger or Jimmy Barnes. With the blood pumping, the track leads into "The End of the World as We Know It" which is one of the first high points on the record. The infectious chorus is matched by the tasty guitars. Love this one!
"Deeper Shade of Blue" makes me think of "Cherry" from UFO's
Obsession
record and this is another fine, fine cut, remotely Beatles-esque in places. The amusing "C-List Celebrity" brings a smile to the face with some wry lyrics and very UFO-sounding guitars.
Then two more highlights. First, the impressively regal "We Will Be Strong" which sounds like it was carved directly from a Queen record. Powered by a glorious piano, Paul's emotive vocal leaves a lump in your throat, augmented by a neo-bombastic May-like guitar. Goosebumps!
Highlight two: Hot on the heels of the previous song is the title track, a classy affair that has just a subtly brilliant chorus. The lyrics are somber and kind of universal in that the cover art reflects another possible interpretation.
The swaggering instrumental, "Whiskey Mac", sounds like it would be an ideal opener for their live show. The buoyant "Bright Lights" makes a play for your ears like a wino at the liquor store. Very easy on the ears, this one.
The biggest shocker on the record is a cover of "Reach Out (I'll Be There) made famous by The Four Tops. The song takes to the crunchy rock framework like a mouse in a cheese factory. Surprisingly it works quite well. However, if I have one complaint in this other-wise wickedly good record is that to my ears, a great opportunity was missed. Paul's pal, Michael Schenker, was drafted in to do a solo on this song and it's kind of a yawner. Since I'm a Schenker fanatic, I expected a lot more from him and this is kind of a paint-by-numbers effort by the Mad Axeman.
Switching gears, another old friend, Reuben Archer, comes in to lend vocals to the exquisite "Love is Blind". Absolutely tremendous!!! The next cut, "If You've Got to Fool Somebody" is another cover and I would have been flabbergasted at the makeover done here if I had been familiar with one of the other renditions. Going back to hear the Freddie and the Dreamers version, this is kind of different yet once again Paul's instincts have led him in the right direction because it's excellent!
The last three songs are bonus cuts and original demos that became UFO songs in another form. Very interesting to hear for sure. "Still the Same" has the same punchy chords as "Fight Night" from the last UFO record
Seven Deadly
. "Drifting Apart" is the inspiration behind "Forsaken" from
The Visitor
and Paul's vocals here are sublime. Finally (and sadly because the record is done) "Partners in Crime" (also from
The Visitor
) shows how "Villains and Thieves" came to be.
To say I'm stoked on this record is an understatement. We all know the talented Mr Raymond to be a versatile musician with a gift for melodic statements. With
Terms and Conditions Apply
, he's reinforced that viewpoint in a huge way.


Related Articles
Editor's Picks Articles
Top Ten Articles
Previous Features
Site Map





Content copyright © 2019 by Morley Seaver. All rights reserved.
This content was written by Morley Seaver. If you wish to use this content in any manner, you need written permission. Contact Morley Seaver for details.