Jataka Tales - Buddhist Morality Fables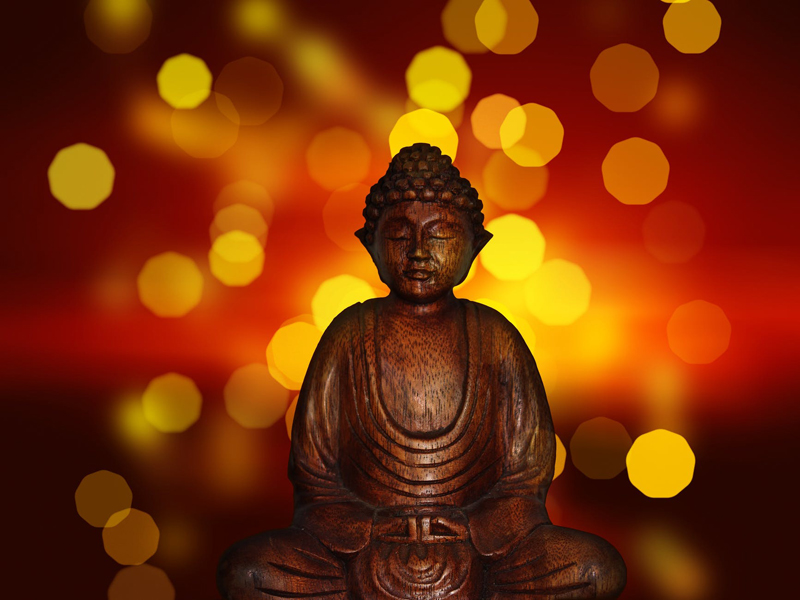 The Jataka Tales are a set of fables or folktales in Buddhism that are said to be stories of the Buddha's past lives. They are morality tales, depicting characters with beneficient traits such as generosity, honesty, discipline, intelligence, kindness, and compassion. Many also feature greedy, deceitful, or spiteful characters who suffer some punishment for their deeds. Within them, the protoganists – representing one of the Buddha's past incarnations – are often animals.

As with most Buddhist writings, there are both Theravada and Mahayana versions. The Theravada Buddhist Jataka Tales are found in the Khuddaka Nikaya of the Pitaka Sutta, part of the Pali Canon, and date from around the 4th century BC, making them some of the earliest Buddhist writings. In addition to these, various additional Jatakas have evolved within the different Mahayana Buddhist lineages over the centuries, often referred to as 'apocrypha jataka.' In fact, many of the tales in both traditions bear a striking resemblance to stories found in other religious traditions, and some are quite obviously retellings of older Indian folktales that were repurposed for Buddhist instruction.

The teaching purpose of the Jataka tales is twofold. On the one hand, together they represent the Buddha's journey through many lifetimes towards enlightenment. Secondly, they each teach a specific moral principle or paramita - 'perfection' - that is considered essential to Buddhist practice. Like folktales in other cultures, some Jataka Tales are regularly told to children in Buddhist cultures, and acted out as plays at holidays or festivals. Others are darker in nature, at least to a modern-day sensibility.

Some of the Jataka Tales are very similar to fables from other cultures. For example, 'The Sky is Falling' is similar to the story of Chicken Little - a rabbit hears a thud from a large fruit falling to the ground, and causes a panic amongst all of the animals in the forest when he thinks it means the sky is falling. A wise lion – the Buddha's past life in this story - discerns the truth and stops the panic.

Another popular story is the 'The Rabbit on the Moon', which appears in various forms throughout Asia, because of the widespread children's belief that the moon looks like there is a picture of a rabbit engraved on it. In the Jataka Tale version, this picture is the result of a selfless rabbit (again a past incarnation of the Buddha), who offers his own body to feed a wandering spiritual mendicant. This mendicant turns out to actually be a god with magical powers, who rewards the rabbit for his generosity by putting his picture on the moon.

This theme of self-sacrifice out of compassion is prominent in many Jataka Tales, and in fact some versions might seem quite harsh to a modern sensibility. In 'The Elephant King', a wise and compassionate elephant selflessly allows a thief to take and sell his tusks until he is left bloodied and weak. He never regrets it, because he believes the thief needs the money he makes from selling the tusks to survive. This particular tale is more of a classic morality tale warning against greed, as the thief comes to a bad end.

Not all of the stories feature the Buddha as an animal. In 'The Hungry Tigress', the Buddha is already a spiritual teacher, and happens upon a starving tigress in the forest who is so weak she cannot care for her cubs. The teacher offers his own body to the tigress as nourishment.

Many other tales have happier endings, and are focused on friendship, honesty, and courage. If you are interested in reading modern-day children's versions of these, one of my favorite books is:



Or for beautiful adult versions of 10 Jataka tales focused on the paramitas or 'perfections', try:


You Should Also Read:
The Paramitas, or Perfections, in Buddhism
Buddhist Children's Books


Related Articles
Editor's Picks Articles
Top Ten Articles
Previous Features
Site Map



Follow @mommymystic
Tweet



Content copyright © 2023 by Lisa Erickson. All rights reserved.
This content was written by Lisa Erickson. If you wish to use this content in any manner, you need written permission. Contact Lisa Erickson for details.