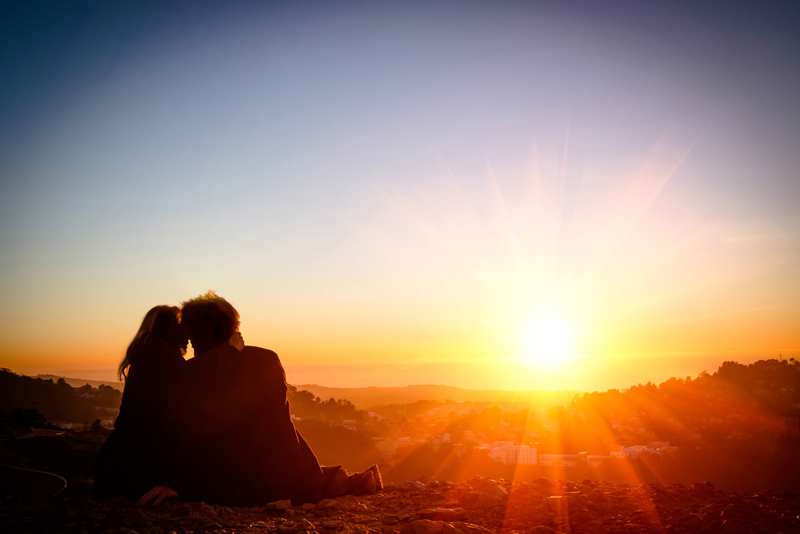 Think Disney and you're obviously apt to conjure up visions of Mickey, Donald, and Pluto et all cavorting through one of the popular theme parks. You're also likely to think that it's just for kids, yet there is another, seaworthy side to their portfolio in their state-of-the-art luxury cruise ships, which offers an amazing honeymoon option.

The Fantasy (whose sister ship the Dream debuted in 2011) first set sail in 2012 and boasts Old World elegance in a variety of restaurants, bistros, sweeping balconies and spacious cabins with bathrooms, which make a lot of sense. They are split (one with sink and toilet, the other with shower/tub combo and sink). Also located in the cabin are two cellular phones, which couples can use to locate one another while onboard…another sensible addition to the big ship cruise experience.

Most cruise lines have designated areas for children. Disney does it in reverse. The Fantasy has "tranquility" areas for adults. These secluded places promise peace and quiet for travelers 18 and older with private pools, hot tubs, a cozy café, luxe spa and snug sundeck.

Disney has developed "rotational dining" which is exclusive to their ships and allows guests to enjoy different restaurants for dinner each night, while their servers accompany them to each one.

There are several to choose from: the ornate Royal Court, inspired by Disney classics "Cinderella," and "Beauty and the Beast;" Enchanted Garden, a whimsical nod to the gardens of Versailles and Animator's Palate, where your drawings come to life in a special template on your placemat at the beginning of your meal and is later set to music and becomes an animated image that leaps from screen to screen around the room.

Casual indoor-outdoor Cabanas restaurant, fashioned after a boardwalk in California – complete with palm trees, beach umbrellas, and seagulls – offers an array of cold as well as hot choices scattered throughout the "food stations," eliminating the tiresome buffet lines.

As you would expect from anything Disney, the entertainment is dazzling. The live Broadway quality Disney shows with music, sets, pyrotechnics, and acrobatics promise the greatest performances you'll ever find at sea.

Their signature "Buccaneer Blast pirate party at sea features fireworks and dancing on the pool deck. Capt. Jack Sparrow leads the partying by zip lining onto the deck. A raucous pirate show is staged and passengers "bogey" together, their images live-streamed onto "Funnel Vision," the giant LED screen on the ship's forward funnel. When the party is over, one of the "Pirates of the Caribbean" movies plays on the big screen. People drag out chairs and within minutes, the pounding pirate bash is transformed into a quiet movie-watching soiree under the stars.

A draw for any thrill-seeker is "AquaDuck," an enclosed - yet see through- water coaster that spins you up, down and around the ship propelled by raging "river rapids, while you're sitting comfortably in a rubber raft.

In true Disney- style, they have thought of everything. Their ships sail to romantic ports around the world, assuring unique honeymoon memories - on and off the ship. Besides, you're really never too old to sail with "The Mouse."

For information visit: https://disneycruise.disney.go.com/





Related Articles
Editor's Picks Articles
Top Ten Articles
Previous Features
Site Map





Content copyright © 2023 by Michelle da Silva Richmond. All rights reserved.
This content was written by Michelle da Silva Richmond. If you wish to use this content in any manner, you need written permission. Contact Michelle da Silva Richmond for details.