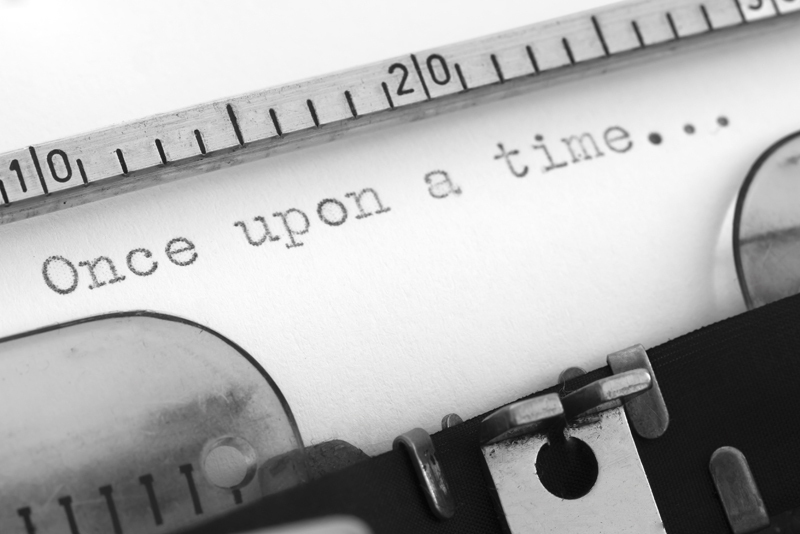 This photo writing prompt might pique your creativity. The somewhat surrealistic photograph could inspire fiction from many different genres, especially horror or science-fiction. What exactly is going on? A youngish man is staring out of the photo in a state of extreme emotion. He might be screaming in horror or he might be so aghast that he cannot even make a sound but must gasp like a fish out of water. An older man shrunk to a tiny size sits in a chair upon the young man's head. Look at the older man's expression. He appears to be gleeful or smug or amused.
Who is the younger man? Who is the older man? You could take the image metaphorically from the young man's point of view. Perhaps he feels possessed or dominated by an imposing older man who is not literally sitting on his head, controlling him, but might as well be. For some reason, the younger man is under the power of the older man, and it is up to you to create a story that explains it.
Is the younger man a harried office worker and the older man is his tyrannical boss? Perhaps the younger man is an unappreciated son or son-in-law, and this is how he views himself living in the shadow of his imposing father. How would he handle being an underdog who is ground under the shoe of an oppressor? Most people under stress have a fight-or-flight reaction. Which option would he take? Who is the older man who oppresses him and why is the older man doing it? How has the younger man allowed himself to fall under someone else's control and what does he plan to do about it?
Maybe the image isn't metaphorical at all. The tiny older man could literally be the Devil or an evil spirit who is controlling the younger man. Or perhaps the older man is the younger man's future self, showing up to warn him about something. Or perhaps the young man is a victim of mind control, or is hallucinating for some reason.
Does the photo prompt give you a certain mood for your potential story? To some people, the image might be disturbing. Others might see it as funny. Is it a bit ridiculous with the overblown anxiety on the young man's face and the smugness on the older man's face? Maybe the photo suggests a black comedy about office politics or perhaps a science fiction satire in which corporations control our lives. Take a long look at the expressions on these two individuals' faces and let your creativity flow.
I purchased this photo with my funds at Dreamstime Stock Photography
.
You Should Also Read:
Picture Writing Prompts
Why Use Picture Writing Prompts?
Writing Prompts


Related Articles
Editor's Picks Articles
Top Ten Articles
Previous Features
Site Map



Follow @Val%5FKovalin
Tweet





Content copyright © 2023 by Val Kovalin. All rights reserved.
This content was written by Val Kovalin. If you wish to use this content in any manner, you need written permission. Contact Val Kovalin for details.