Fatherless Sons in the Black Community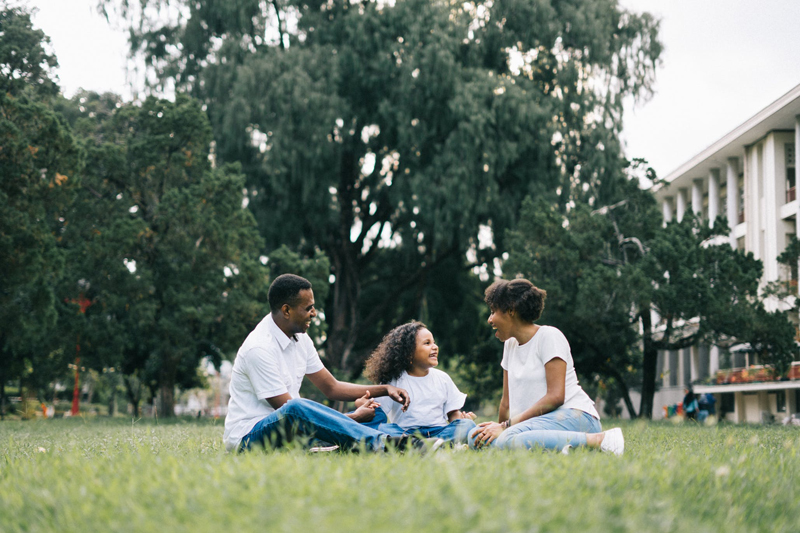 It is apparent, the lack of male guidance that exists in the Black community. While prisons are expanding, becoming a huge money maker; its constituents comprised of predominantly Black fathers, and now their sons.

As prisons and cemeteries are overpopulated with Black men and boys, schools, universities, and a vast number of occupations remain void of their presence.

Blame has long been placed; placed on the shoulders of fathers in prison, upon the shoulders of single mothers. Also, placed upon the shoulders of young men that have chosen a life that could only lead to death—both physically and spiritually—as they annihilate one another in the streets.

Although there is more than enough blame to go around, the blame game must cease, and true, sincere, honest, and open dialogue must begin. All children need their fathers; especially sons. Only another man can teach a young boy how to be a man.

For far too long Black males are deprived of man to man relationships that have only led to their hurt; at times to their demise. This is evident in the continued number of inmates that rise each and every year amongst minorities.

There is something quite inherent about a male that has been under the guidance and tutelage of another man; as opposed to those who have been deprived of that poignant and life affirming relationship.

As much love as a mother has for her son, she will never be able to take the place of a man; especially a father. It is emphatically a lie that a woman can be both mother and father. A woman will never be able to teach a man what inherently can only come from a man. If a woman decides to deprive her son of that male relationship because she is no longer on good terms with the father, then she only is doing a disservice to her son.

Mothers and daughters have it. So do fathers and sons...a unique bond that passes between the same sex. That thing that brings revelation and camaraderie; a sense of belonging and understanding. It is true that daughters need their fathers, as well. They also need that male influence in their lives. However, it is the son who needs far more from their father, the instructions of how to be a man; how to journey into manhood. Only another man can give that to a young man.

Arguments and debates can ensue for all eternity as to whether a son was better off without his father, giving consideration of who their father was or is. This still does not negate the fact that a male child needs the guidance of man to teach them only what another man can teach. As a woman who has a son, it is a duty owed to the son to have a positive male role model that can mentor and teach the son about manhood.

Yes. Many Black men have not had the opportunity to father their sons because they were not there. Some were and are in prison. Others have left their families, shirking responsibility.. Others are in the street. There are others, still that just do not know how to be a man themselves because they, too, are still a man-child. Doing adult things with a child's mentality; nowhere ready or capable of being a father; especially since they never had the benefit of a father themselves. They also are lacking and stand in need of a man. A mentor that can come along and show them how to turn things around.

It is no secret in the Black community of the statistics concerning the number of single parent homes led by women. Nor is it a secret of how many children do not know or have a relationship with their father. Since it is no secret, and understood, and seen on a daily basis that toll it is taking on this generation of young men; then something needs to be done to eradicate the disservice done to these generations fatherless sons.

There must come a mutual understanding between both mother and father. The understanding that the needs of children come before the disagreements between one another. Mothers: never diminish or devalue the worth of the father to the children. No matter how lacking the father may be, never allow the children to perceive him in any other way but a father. Allow children to form their own opinion as they grow and develop a relationship. Instead, find knowledgeable and caring and respectful men that can be a mentor. One who will be able to instill the truth of who a man is. Never allow dishonor to be an acceptable behavior towards the father.

Fathers: work hard to develop long, lasting, and healthy relationships. The presence of a man is needed in the life of every child; but especially sons. There is something that can only come from a man that every young boy needs in his journey to manhood. Become a mentor, big brother, counselor, that is willing to take on sons of the community. There are countless fatherless sons who need men to step up to the plate and become that man they desperately need.

There is hope for every man that has failed at his attempts at being a father. Perhaps circumstances and situations prevented it from happening. Poor decisions, wrong choices, misunderstandings, and not having a father oneself can all be the culprit. Take the life lessons learned and turn them into the wealth of knowledgeable treasure. Allow the past and its mistakes become a teacher for others. There remains countless young men and young boys that will benefit from the lessons learned in the journey of life. One man's failures can be a young man's teacher.

What is a man? Only a man can truly answer that question for a young boy. From observation; a man is a leader, a teacher, a warrior, a provider. He is one that protects and guides, and strives always to do what needs to be done. A man fears God and teaches his family to do the same. He accepts responsibility, and always attempts to make right his wrongs. He is responsible and loving and makes things happen when it looks impossible. He is a motivator, a life-giver, a burden bearer. He is a man-a creation of God.



Related Articles
Editor's Picks Articles
Top Ten Articles
Previous Features
Site Map





Content copyright © 2023 by Ruthe McDonald. All rights reserved.
This content was written by Ruthe McDonald. If you wish to use this content in any manner, you need written permission. Contact Ruthe McDonald for details.