Who is the Man With the Intense Eyes?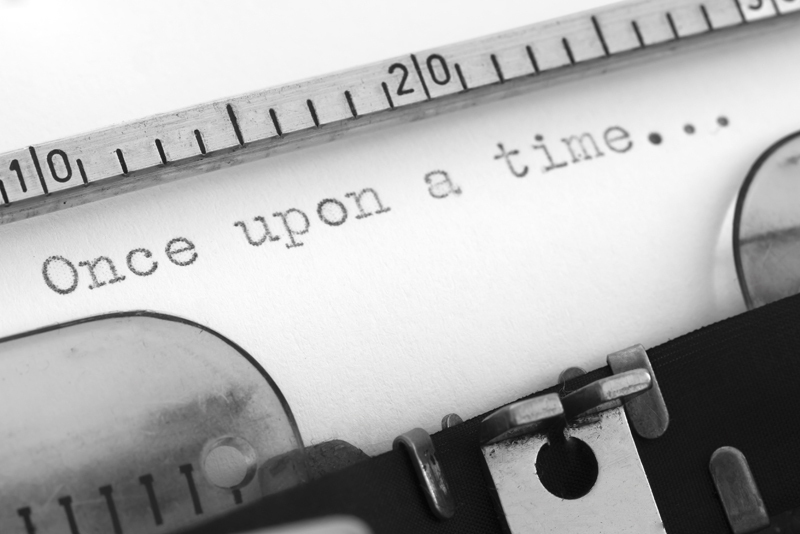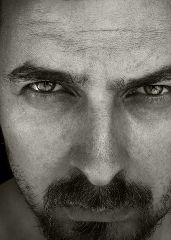 Does the man in this photograph have intense eyes or what? What kind of character do you think of when you see him? Do you find an entire backstory for him unfolding in your mind based on what he looks like?
Here we have a white man, somewhere between thirty and fifty years old, who has pale eyes and stress lines etched into his forehead. Pretend you have just knocked on a door and this guy has opened it. What initial impression do you get about this man? It could be anything based upon your own personality, race, gender, sexual orientation, and past experiences. Half the fun of making up a backstory for a certain person you have glimpsed is seeing what it reveals about you. It is your own unique experiences and outlook that enable you to write fiction that no one else can duplicate.
For some writers, the man might remind you of actual people you have known. You might be a youngster who sees in him your hard-bitten military dad who threw you out of the house at age sixteen. You might be a man or woman of color who thinks, "He looks like that white supremacist biker neighbor who used to scare my kids." Another person might think, "He's kind of sexy like my last boyfriend," whereas another would say, "He's intimidating like the bouncer who wouldn't let me in the club the other night," and yet another would conclude, "He looks world-weary and compassionate like my sponsor in my twelve-step group." Run with the association and make up a story of how this certain person came to be this way and what challenges he faces now.
Other writers might not feel they know this guy. But you can receive a flood of general impressions just by studying his photo. What about those stress lines on his forehead? Has he spent the last ten years doing hard time in a maximum-security prison? What was his crime? Or maybe he is a sea captain who has spent years squinting against the sun as he scans the horizon. What strange things has he seen out there on the water? Think about how he might fit as a character in your favorite genre. Is he a space mercenary? A principled homicide detective? An officer fighting in an historical battle? A lawman in a western? A sadistic murderer from a thriller? I challenge you to write this guy as a main character into something that doesn't seem a likely match for his face such as a chick-lit novel.
Based on this man's appearance, write down every assumption – however far-fetched – that occurs to you about his profession, childhood, personality, income level, age, education, family status, regrets, fears, problems, and deepest desires. Create a character and see where he takes you.
I purchased this photo with my funds at Dreamstime Stock Photography
.
You Should Also Read:
Picture Writing Prompts
Text Writing Prompts
Why Use Picture Writing Prompts?


Related Articles
Editor's Picks Articles
Top Ten Articles
Previous Features
Site Map



Follow @Val%5FKovalin
Tweet





Content copyright © 2023 by Val Kovalin. All rights reserved.
This content was written by Val Kovalin. If you wish to use this content in any manner, you need written permission. Contact Val Kovalin for details.