Review - A MILLION MILES – WHAT'S LEFT BEHIND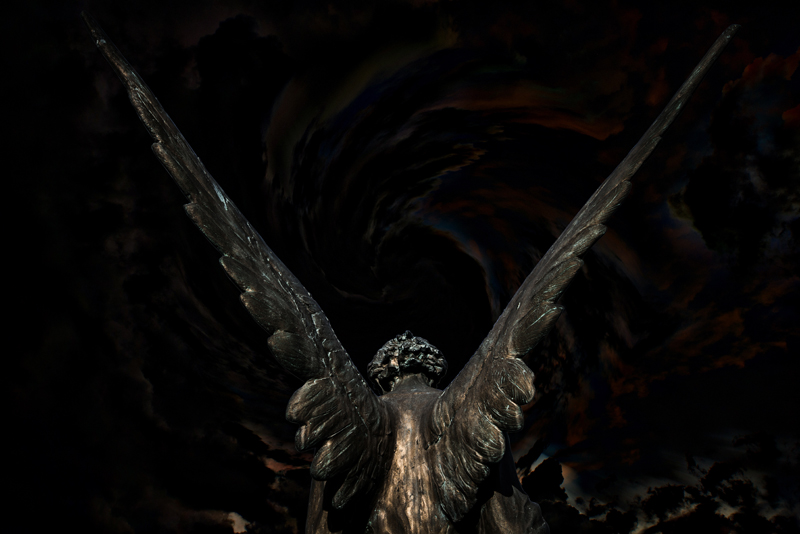 Here's a great story with a sad ending. The great story is that
A Million Miles
have just put out an excellent debut record on Abandon Records. For the sad ending, you'll have to read to the end of this review.
A Million Miles is a German band that combines the best part of everything into one perfect pie. A five-piece, they write songs that are both bone-crunching heavy yet are memorable with crafty hooks. Vocalist Mona Miluski can growl with a pitbull snarl and then break into some clean vocals which lifts the material into another level. Guitarists Willo and Shi are adept at combining the melodic breaks with some good ol thrash and they've got some great riffs that really support a lot of the songs. Finbar (bass) and Timo (drums) make sure things chug along nicely with a firm foundation. Musically speaking, New York's Mahavatar is a good comparison to this band.
What's Left Behind
gets off to a neck-snapping start with "Death and Beyond", a song that really showcases what the band can do. A fleet-fingered run of notes like a waterfall of lava intros the song before sliding into a punishing battery ram of a song. Mona spits out the lyrics with venom for a few lines before switching to clean vocals and the guitarists squeeze out some tasty short-but-sweet solos.
"Broken" continues the same break-neck pace only amping up the epic-quotient with an absolute blinder. Love this one! As if deciding that things were lagging, the band gives "When Skies Fall Down" a kick up the rear. Great chorus on this one.
I love the crazy riff that's a big part of "Separation" along with the other almost-Europe kind of melodic riffing. With things changing every couple of bars, you're waiting to hear what happens next. After all that sturm und drang, a change of pace is welcomed and you get one with "Letter For You", one of my favorites on the record, kind of Alice In Chains-ish. A seductive guitar line really draws you in for the verses and the chorus is just tremendous!
"Hold" is next and I'm wondering if these guys can write a bad song. Featuring an almost Maiden-like riff session, "A Million Miles" is another great one with a tasty wah-drenched solo. The title cut is solid and the only one that I can say didn't get my attention as much as the others. "Dusk" is a gorgeous instrumental that sets up one of my other favorite tracks. "Walk All Night" is positively wicked! The snarly guitars go through a riveting chord progression that had my ears spinning on first listen. Coming to a halt midway through the song, a Schenker-ish solo (restrained before getting a Red Bull energy surge and absolutely beautiful) really puts the cherry on the cake before the band kicks back into high gear. Wow!
The last cut, fittingly, is "The End", and while some bands stick their average tracks to the last few songs, this is definitely not the case here. Mona is at her clean-vocals best here on a fantastic chorus that really sticks in your head and the rest of the song is up to the challenge as well.
That's the lineup of songs, folks. This is one of my new favorite albums and I can't stop playing it. Oh, and what's the sad end, you ask? I just found out that the band has essentially broken up after the release of the record. Vocalist Mona has said she will assemble a new lineup and carry on. I don't know who was responsible for writing the songs but I can only hope the new unit will come close to this record.
If you like your metal with a bit of melodic infusion and some meandering on the map of riffage, I HIGHLY recommend this record.


Related Articles
Editor's Picks Articles
Top Ten Articles
Previous Features
Site Map





Content copyright © 2019 by Morley Seaver. All rights reserved.
This content was written by Morley Seaver. If you wish to use this content in any manner, you need written permission. Contact Morley Seaver for details.