Conversations Affecting Our Black Children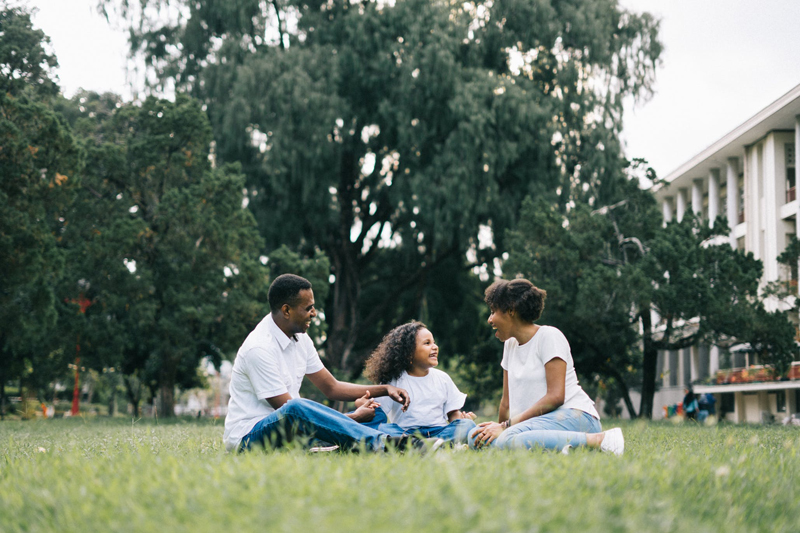 There is power in the words that one speaks into the lives of children. The words that we continually use daily when rearing children have an impact on who they become and the path their life takes. Children are sponges; absorbing every minute detail that they hear, see, and feel. One's actions has a great effect on who children grow to be. Children observe and take in what is going on in their environment and act accordingly.

The statistics are known—it is no secret how many children are being raised by a single parent (24 million). It is also well documented the number of Black single households have the highest percentage. However, more alarming are the contents of conversations and dialogue being held around children concerning the absent parent or the opposite sex in general.

There is much negativity being spewed that are having a grave impact on the emotional psyche of children, and affecting how they form relationships and deal with the absent parent, and view themselves.

What does one suppose happens to the mind of a child if all they hear is negativity about their mother or father, or men and women in general? What happens if they hear what is so often said—that there are no good men or no good women? Confusion. Mistrust. Low self-esteem. Relationship issues. Fear of commitment. Insecurities.

As a parent, there is a responsibility to protect, guide and raise children to become healthy, productive, and successful; to have them live a life that is whole and emotionally capable of dealing with adult issues. Children learn to cope and deal with certain issues, obstacles, and disappointments by what their parents not only say to them, but teaches them through their actions.

Here's the deal: conversations need to be changed, and the actions that go along with them. Children are not being helped or taught a valuable lesson when one parent is bashing or tearing down the character of another. Neither are children being helped if what they continually hear is that there are no good men or no good women.

The phrase: all men are dogs and cannot be trusted, leaves an indelible impression upon every son and daughter. What does this do to the young Black boy that has heard this constantly? It effects his perception of self. As he grows into manhood it impacts his reasoning and action as a man, and his relationships with the opposite sex.

For every young Black girl, the effect upon her is just as strong. It effects her perception of who she is and the kind of men she will enter into a relationship with. It impacts her self-esteem and how she trusts others.

The same goes for the negative phrases and connotations concerning women. The perception that all women are whores, or all Black women are bitter and angry has the same negative effect upon young Black children. The same seeds of confusion, insecurities, and self-esteem issues are planted.

It's time to make a change in the conversations and dialogue taking place amongst children. It is time to stop putting personal issues, frustrations, experiences and placing them on the shoulders of children to carry. It is one thing to prepare children for the harsh realities that they may encounter as an adult, and a whole other thing to sow seeds of anger, hate, bitterness, and mistrust that will leave them emotionally crippled and mentally scarred.

Raise children with hope, love, and an expectation that things can and will be better for them. Foster healthy relationships between them and the absent parent. Never speak ill concerning the absent parent or the opposite sex. Never place children in a position to have to choose between one or the other. Give children opportunities to grow and learn. Find mentors that can show them positive things. And never make children your emotional sound-board. They are not a counselor; they are a child that needs to have healthy boundaries.






Related Articles
Editor's Picks Articles
Top Ten Articles
Previous Features
Site Map





Content copyright © 2023 by Ruthe McDonald. All rights reserved.
This content was written by Ruthe McDonald. If you wish to use this content in any manner, you need written permission. Contact Ruthe McDonald for details.