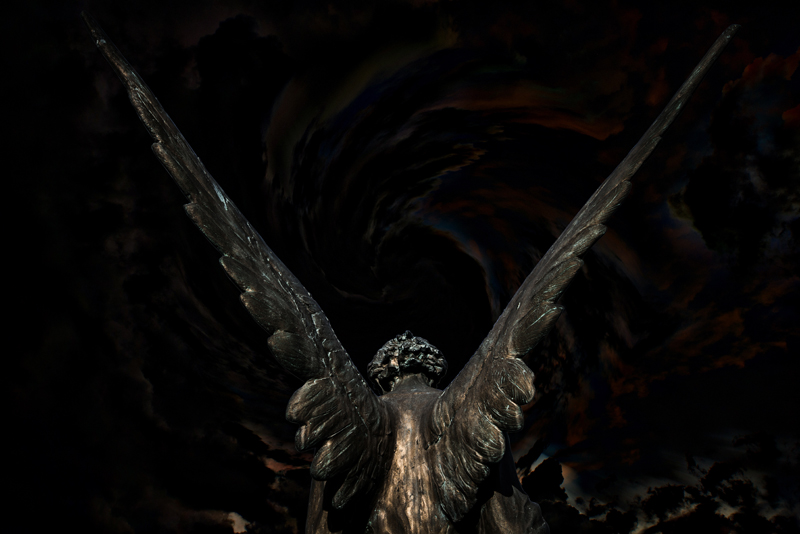 This is an exciting debut from Bloody Mary, one of the first bands signed to SixSixSix Records, the new label by Dave Pybus (ex of Cradle of Filth). They're from Italy and have an interesting goth sound that is both familiar and new at the same time. They kind of sound like a mix of H.I.M., Robert Smith of The Cure, and "Low"-era Bowie fronting '80s rockers The Fixx. Balaam and the Angel, anybody?

Bloody Mary is vocalist Aldebran, guitarists Stranger and LaMountain, bassist LaRouge and Jüerghen on drums.

Sounding nothing like a new band, they smash out of the gate with the opener "Icy Blue". A steady beat anchors the crunchy guitars which surround the dead-but-still-living vocals of Aldebran. This is a strong, strong track that should get played in dance clubs. It's heavy but has a real melodic sensibility that rolls as well as it rocks.

"Drops" continues in the same vein, melodic and hooky with a great chorus. "I Won't Be Unfeeling" is cut from the same cloth. "Cease to Burn" is a slower cut that has Aldebran approaching Peter Steele (Type O Negative) territory with his bottom-of-the-coffin rendering.

"Judas Spite" changes the tempo slightly and puzzles with its odd lyrics but is a superb song. "The 2nd Chance" rolls along at a quicker pace than the rest --- good chorus here. The surprising "Learn to Fly" shows a softer side of the band for the first part of the song before the guitars kick in. "Little Sister" and "Before the Rain", which closes out the record, are both solid rockers.

Although the latter part of the record lags a bit, in that it sounds a bit similar, the record succeeds by the excellent first half (particularly "Icy Blue" and "Drops") and the overall quality of each of the 10 cuts. The production is good and the record doesn't rip you off, just falling short of the 40 minute mark.

Bloody Mary, with their mysterious Goth image, polished sound and strong arsenal of songs look to be a strong live act and meanwhile rock radio has several potential hits with this record.
You Should Also Read:
Bloody Mary
SIxSixSix Records


Related Articles
Editor's Picks Articles
Top Ten Articles
Previous Features
Site Map





Content copyright © 2019 by Morley Seaver. All rights reserved.
This content was written by Morley Seaver. If you wish to use this content in any manner, you need written permission. Contact Morley Seaver for details.