Differences between Mystery, Suspense &Thrillers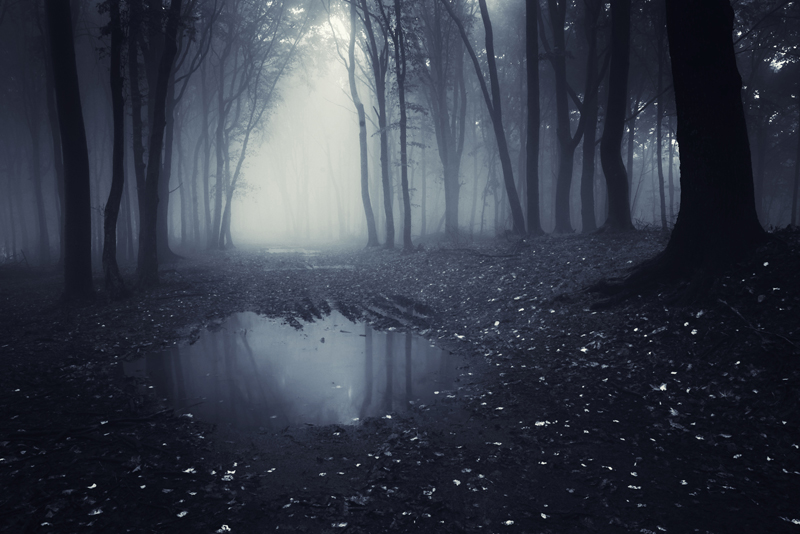 Have you ever wondered what the difference is between Thriller, Mystery, or Suspense? While these three genres are similar, and sometimes overlap, there are some loose elements that define each of them. More often than not, novels contain elements of all three.
So far, there have been no clear-cut textbook-style written rules, and so-called "experts" (writers, editors, and reviewers) differ in their interpretation of each of the genres. After researching dozens of articles on the subject, as well as reading dozens of mystery/thriller/suspense books, the following is my take on the three genres:
Mystery:
the sleuth (a detective or other law enforcement person, a housewife or non-professional – especially in cozies, or a lawyer, psychologist, etc.) works to solve a puzzle or whodunit (most often a murder that occurs at the beginning of the novel), to finally expose the bad-guy. Usually this protagonist is in little or no danger during the course of the novel, until, of course, he/she gets closer to the truth and the perpetrator tries to get out of being discovered. The reader does not know who the bad-guy is during the novel, and generally finds out at the end along with the protagonist.
Examples of a few popular mystery writers are;
Agatha Christie - Hercule Periot series, Miss Marple series, and other famous novels like Death Comes as the End (my personal favorite) and And Then There Were None
P.D. James - Adam Dalgliesh series, as well as The Lighthouse, The Private Patient, and her latest novel, Death Comes to Pemberley
Sir Arthur Conan Doyle – Sherlock Holmes Series
Carolyn Keene – Nancy Drew Series
Lillian Jackson Braun - The Cat Who Series (cozies)
Diane Mott Davidson - Goldy Bear Catering series (culinary mysteries)
Thriller:
the protagonist is usually in danger during the entire course of the novel (sometimes not knowing it, although the reader does), and often in trouble with co-workers, bosses, or the law. The reader suspects who the villain is, and the protagonist learns more about the villain as he/she gets in and out of dangerous spots. While chasing the villain, the protagonist works to find redemption with career and also to obtain clear-cut evidence to bring the truth out and punish the perpetrator.
Suspense:
The reader knows things that the protagonist doesn't which cause anxiety and nervousness on the part of the reader, (such as a killer sitting in a restaurant that the protagonist is going to visit, or a bomb that is set to go off at 5:00 p.m. and the protagonist is sitting near the bomb at 4:55 p.m.) the reader is on the edge hoping the hero will discover the killer before being killed or get out of the building before the bomb goes off. More often than not, Thriller and Suspense are intertwined, with aspects of both genres, and it is difficult to determine whether a novel is one or the other.
Examples of a few popular Thriller/Suspense writers are
David Baldacci – The Camel Club Series, Sean King & Michelle Maxwell Series, as well as dozens with standalone protagonists
Michael Connelly - Harry Bosch Series, Mickey Haller Series, and dozens with standalone protagonists
Daniel Silva – Gabriel Allon Series
Vince Flynn – Mitch Rapp Series
Jonathan Kellerman – Alex Delaware Series and other standalone protagonists
James Patterson – Alex Cross Series and other standalone protagonists
Elizabeth George – Inspector Lynley Series and other standalone protagonists
Faye Kellerman – Peter Decker/Rina Lazarus Series
Brad Thor – Scot Harvath Series
While it really isn't important to the big picture whether a novel falls into a certain genre, most readers choose new reading material similar to what they have enjoyed previously; when they read an author who appeals to them, they tend to pick up more of that author. And when perusing a bookstore, it's much easier to find a suitable book when one is familiar with the genre that is enjoyed, since most bookstores organize books according to genre.


Related Articles
Editor's Picks Articles
Top Ten Articles
Previous Features
Site Map





Content copyright © 2022 by Karen Hancock. All rights reserved.
This content was written by Karen Hancock. If you wish to use this content in any manner, you need written permission. Contact Karen Hancock for details.