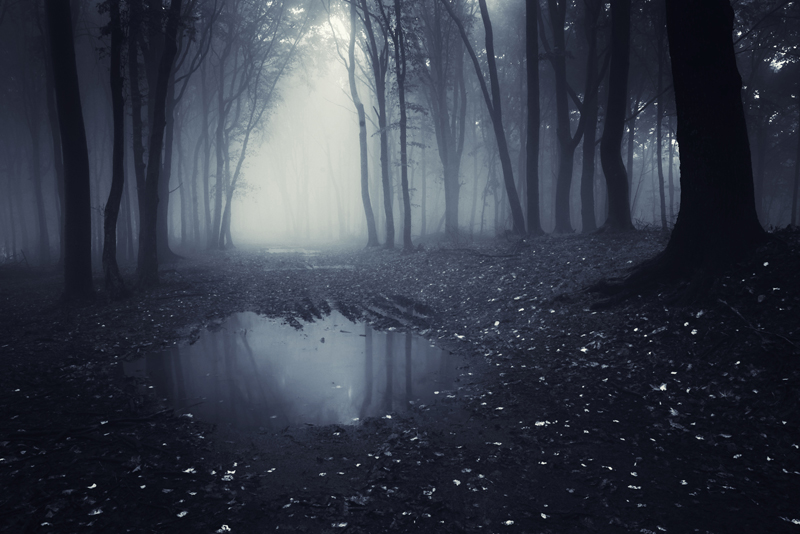 Suspense / Thriller Books Information
'Twas the Bite Before Christmas Book Review


Andy Carpenter takes a case that seems impossible to win and gets involved with gangs and the mob on behalf of his client. This one is fun.
1st To Die Book Review


1st to Die is the first installment in James Patterson's popular Women's Murder Club series. It's worth reading, and fun. Introducing the main characters that will be in the subsequent novels, this is the book in the series to start with.
3 Cozy Mysteries for Light Summer Reading


Cozy mysteries are light, fast reads. They are perfect for reading around the pool, on an airplane, or on a vacation. Here are three fun books for your summer fun.
3rd Degree Book Review


Lindsay, Cindy, Claire, and Jill are investigating several murders committed by what seems to be domestic terrorists; the FBI is involved and Joe Molinari is introduced as Lindsay's love interest. The twists and turns in the investigation are fun and the book is a quick read.
A Big Fat Greek Murder Book Review


When a groom doesn't show up to his rehearsal dinner at the Parthenon, Athena Spencer 's family restaurant, and is found murdered, she must find the murderer, since her sister Selene is the main suspect.
A Calculated Whisk Book Review


Jaymie is asked for help by a woman who is suspected of murdering her husband, but before Jaymie can really investigate, the woman is murdered. Jaymie feels obligated to get to the bottom of it.
A Christmas Gathering Book Review


Aunt Vespasia and her new husband, Victor, are obliged to stay at a beautiful country home for Christmas due to a mission for London Special Branch, where Victor was previously the head. An agent is almost murdered, and Vespasia and Victor must get to the bottom of it.
A Cold Trail Book Review


Tracy is back in Cedar Grove while on maternity leave and while her Redmond home is being remodeled. The acting chief asks her to help solve some murders and while doing so she puts her loved ones and especially herself in danger.
A Darker Reality Book Review


Elena Standish travels to her wealthy grandparent's home in Washington, DC for an anniversary party where there is a murder in which her grandfather is blamed. She must find the real murderer to clear her grandfather.
A Deadly Marriage Book Review


David Plesence wants a divorce from his difficult wife, and she wants to get revenge because he has found another woman. Part of her revenge is to frame her husband for murders that she is committing. Will the truth ever come out, or will David be convicted of the murders?
A Death In C Minor Book Review


Concert Pianist Jess Beaumont rents a house in Kenwick, Essex, England to escape from several tragedies that have recently happened in her life. She becomes involved in solving the grisly murder of one of the residents, and barely escapes with her life.
A Discovery of Witches Book Review


Diana Bishop, a historian, calls up a book from the Oxford Bodleian Library and breaks a spell that generates interest from witches, daemons, and vampires who have been searching for the book. Diana, a witch, is threatened by many of these other creatures, and must rely on a vampire to help her.
A Fiancée's Guide to First Wives & Murder Review


When Irena, a lady belonging to Russia's royal family claims Lady Harleigh's fiancé, George Hazelton, is her husband, Frances finds she must check things out. Irena is found murdered on her property and she must solve the mystery before she is blamed for the murder.
A Good Killing Book Review


Anna Curtis, a D.C. prosecutor returns to her home town to defend her sister who is accused of murdering a popular high-school coach. The residents are convinced Jody is guilty, and they rally against the sisters, stopping at nothing to avenge his death.
A Heart Full of Headstones Book Review


John Rebus is accused of a major crime and may be put away for life. Shiobhan Clarke is investigating the disappearance of a police officer who is a purported whistleblower in a corrupt department and the problems may be related.
A Kiss Before Killing Book Review


Bodies without limbs or heads are being discovered; John Eisenmenger does the autopsies and helps the police - Beverley Wharton and Tom Hayes - identify them and solve the murders.
A Matter of Life and Death Book Review


Robin Lockwood is back and defending a boxer who is suspected of murdering a prominent judge's wife. There is plenty of circumstantial evidence, and Lockwood has an uphill battle.
A Means to an End Book Review


Unable to prove that David Spencer is a serial murderer, Lauren Riley knows he is still murdering. As Lauren goes back to work after being stabbed, she has to work to prove again that Spencer is guilty.
A Measure of Darkness Book Review


A party goes out of control, gunshots are fired, and Clay Edison, deputy coroner, is called to the scene where he discovers the body of a young woman who wasn't involved with the party. His investigation leads to danger and suspense.
A Minute to Midnight Book Review


Atlee Pine, an FBI agent in Arizona, goes on a forced vacation to keep her job and while trying to conquer demons of her past, assists with several murders in the small town of Andersonville, Georgia. This novel will keep readers on the edge.
A Mischief of Rats Cozy Book Review


Dr. Nell Ward discovers the body of a famous race car driver in her ecological pond, and it turns out he was murdered. He was an arrogant womanizer and there are several suspects.
A Necessary End Book Review


Chief Inspector Banks is back investigating the murder of a policeman at a demonstration outside of the Eastvale Community Center. The main suspects are ex-hippies living at Maggie's Farm. However, the victim has a reputation for being a troublemaker and the killer may be closer to home.
A Perfect Evil Book Review


Maggie O'Dell is introduced in the debut novel of the series. Maggie, an FBI profiler, is sent to a small town in Nebraska to help solve the cases of several young boys who were kidnapped and found murdered. This series is one that thriller junkies will want to read.
A Purr Before Dying Book Review


Nick and Nora get involved in two murders that happen on the set of a popular soap opera where Nora is catering the food for the crew. Nora's best friend's brother Remy is the prime suspect.
A Question of Betrayal Book Review


Elena Standish has been given a difficult mission as her first assignment with M-16. She is assigned to go to Italy to bring back her former lover and possible traitor, Aiden Strother, and she will be in grave danger.
A Reason to Live Book Review


Marty Singer has just retired as a homicide detective because he has cancer. However, the daughter of one of his previous murder victims has contacted him and wants help because the murderer has returned after 12 years and is stalking her.
A Reasonable Doubt Book Review


Robin Lockwood is called upon to represent a former client of Regina Barrister who is retired due to early onset Alzheimer's. The client, Robert Chesterfield, is not likable, but disappears as suspense builds. Robin must use her skills to solve the case.
A Room with a Roux Book Review


Marley and her new husband, Brett, are taking a much needed break and traveling to Holly Lodge. When there is a murder at the Lodge, and even though there is a murderer in the Lodge, nobody can come or go because of the treacherous roads. Hopefully Marley can find the murderer.
A Slice of Murder Book Review


When Eleanor Swift, owner of a popular pizzeria, delivers a pizza to a customer on her way home, she finds the customer with a knife through his heart. Since she is the primary suspect, she must find the real killer before she goes to jail. There's plenty of suspense in this light thriller.
A Song for the Brokenhearted Book Review


This excellent historical thriller is absolutely fascinating. Breen and his former partner at Scotland Yard, Tozer delve into the world of murder and political corruption for an edge-of-your seat experience.
A Spell in France Book Review


Sylvie is excited when her new husband Trevor suggests a holiday in Nice, and looks forward to boosting their romantic relationship. However, Trevor disappears, and Sylvie is certain that things are not as they appear.
A Tale of Two Cookies Book Review


Kate's old friend Desiree is planning a spur-of-the-moment beach wedding, and Kate is happy to help. However when the groom doesn't show up and foul play is suspected, Kate must invoke her investigation skills to solve the mystery.
A Terrible Village Poisoning Book Review


Margery and Clementine, who call themselves Dinner Lady Detectives, try to solve a murder in a small English village where they are on holiday.
A Time To Kill Book Review


John Grisham's first novel is a must read for legal thriller fans. Carl Lee Hailey, a black decorated Vietnam Vet, shoots two white rednecks who repeatedly raped and beat his 10-year-old daughter and left her for dead in the middle of the road. The story is about the shocking trial.
A Truth to Lie For Book Review


Elena is sent to Germany to help a scientist escape before Hitler forces him to release his research on dangerous germ warfare. The historical facts are fascinating and the story is spellbinding.
A Useful Woman Book Review


In this, the first book in a series that is set in early England, Rosalind Thorne must help solve a grisly murder while at the same time follow all of the social rules. A good book for lovers of historical suspense.
A Very English Murder Book Review


This is the first installment in the Lady Eleanor Swift mystery series. It introduces the characters and the story is delightful.
A Whole Latte Murder Book Review


Juliet Langley, manger of a coffee shop, is also an amateur sleuth, and is trying to solve the murder of her neighbor, Chelsea. However, her boyfriend has been promoted to the homicide division and the two are clashing.
A Winter Grave Book Review


Fans of bestselling author Peter May might be disappointed with this dystopian novel that is not up to his previous novels.
After Anna Book Review


Noah and Maggie are very happily married until Maggie's 17 year old daughter, Anna, comes to live with them.. She is murdered and Noah is accused; things are not as they appear, and the book is very suspenseful.
Aftershock Book Review


With the financial "Powers that Be" out of control, Penelope Baldwin & her women friends form a militia to take out those who have ruined the lives of her family and unsuspecting citizens in very imaginative ways. Lots of twists and turns, a little romance, and plenty of feel-good revenge.
Against the Currant Book Review


Lyndsay Murray has just opened her dream bakery with her family and is threatened by the owner of a bakery in the same area of Little Caribbean in Brooklyn New York. When he is found murdered, Lyndsay becomes the prime suspect.
Al Dente's Inferno Book Review


Introducing Nell Valenti, professional chef, whose career isn't going so well, and whose love life is even worse. She jumps at the chance to transform a villa in Tuscany into a cooking school. This is a fun culinary mystery.
Alex Cross, Run Book Review


Alex Cross is involved in the investigation of the brutal murders of beautiful women & also the murder of a new mother and the kidnapping of her baby. Ava is taken from Alex's home because he is framed with drug charges, & he must not only solve the murders, but keep himself and his family safe.
All the Devils are Here Book Review


Chief Inspector Armand Gamache is visiting Paris to see family and have dinner with his elderly godfather, Stephen Horowitz, who is run down with a car while crossing the street. Gamache knows it isn't an accident and that opens up a dangerous suspenseful investigation.
All the Missing Girls Book Review


Nicolette Farrell has returned to her rural hometown where her best friend disappeared ten years ago. A younger girl has just gone missing. This story is told from day 15 through day 1 - backwards - and is a fascinating read.
All-Butter ShortDead Book Review


Anyone who has already enjoyed the delightful books in the Oxford Tearoom Mystery series will welcome this prequel where the characters and backdrop are introduced. A very fast read, this is a good choice for cozy lovers.
Along Came A Spider Book Review


James Patterson introduces Alex Cross in the first installment of his widely popular series. Gary Soneji is a murderous serial kidnapper and Cross is assigned to rescue two of his victims and bring Soneji to justice.
American Black Widow Book Review


This is the story of a narcissist who literally gets away with murder. Fascinating and well-written.
American Infidel Book Review


Everyone loves to read stories where corrupt politicians and terrorists are shut down and put in their places. Readers who can get past the profanity and ranting in this novel may be rewarded with just that.
Amphetamines and Pearls Book Review


Scott Mitchell, Pi extraordinaire, gets a message from a former girlfriend, who has become famous singer, asking for help. But by the time he arrives at her apartment, she has been brutally murdered. He is beat up and arrested for the crime.
An American in Scotland Book Review


This novel introduces a new delightful cozy series set in Scotland. Readers will fall in love with the characters and the town of Sea Isle.
An Artful Assassin in Amsterdam Book Review


David Mitre is a criminal turned suspense novel writer, and is Amsterdam to serve on a panel at Waterstone's Bookstore. Someone is trying to murder him, and the FBI seeks his help in stopping a theft at the Rijksmuseum. This is humorous and fun.
Ancient Deceptions Book Review


Michael Rempart travels to St Petersburg, Russia to find a woman he has been searching for for years and finds himself involved in an archeological dig where they discover an ancient chapel as well as demons and vampires.
And So Shall You Reap Book Review


Brunetti is called to the sighting of a body in the canal and finds he has a murder to solve. His investigation leads to a long-ago unsolved murderl.
Angela Marsons' Bad Blood Book Review


Kim Stone investigates several murders related to a juvenile criminal institution where the victims are tortured and finally killed with fentanyl. Stacey also has some unfortunate issues to move the story along.
Angela Marsons' Six Graves Book Review


DI Kim Stone may have met her match when an escaped psychopath is out to get her while she investigates the quadruple murder of a family.
Anna Davis Series Runaway Girl Book Review


This is thee first installment in a fascinating new series where the "good guys" are mob bosses and the heroine has just escaped from a mob boss who was holding her hostage. This series is addictive.
Arya Winters & the Tiramisu of Death Book Review


Although this looks like a cozy, it isn't; it contains both sex and profanity and isn't suitable for all ages. The story is interesting, the protagonist is a nutcase, and this is different from anything you'll ever read.
As the Christmas Cookie Crumbles Book Review


Erin Murphy meets a new friend who has just moved back to her small town in Jewel Bay, Montana. Unfortunately, her new friend, Merrily's, parents shun her and when she is found murdered, Erin investigates.
Auditory Viewpoint Book Review


Gloria Rank is blind, but is helping her sister, Anna, find the person who stole her identity & emptied out her bank account. Then a murder occurs outside Anna's door, and Anna becomes a suspect. They choose to solve the crimes without police intervention, and find they are in grave danger.
Backfire Book Review


Savich and Sherlock are back in Catherine Coulter's popular FBI Series where they travel to San Francisco to solve the attempted murder of a friend, Judge Ramsey Hunt, after Dillon received a note threatening those he loves. The thriller is fast moving with several unexpected twists and turns.
Bad Blood Book Review


Need a change from a serious thriller filled with murder and violence? Alexis Smith, who has her own PI business, must go to England to help MI5 and save a favorite college professor who has been kidnapped for a formula that he developed for synthetic blood.
Bad Memory Book Review


Rue Hunter confessed to the murders of her two best friends and has spent the last 30 years in prison. Just before being executed, Rue's sister hires Jessica Shaw to prove her sister innocent.
Banana Cream Pie Murder Book Review


Hannah returns from her honeymoon cruise to find that her mother has discovered her neighbor's murdered body. Hannah must solve the mystery before someone she cares about is blamed.
Bare Bones Book Review


Tempe Brennan has a vacation planned with boyfriend Andrew Ryan, but instead of going to the beach, they investigate a plane crash, a dead baby burned up in a stove, missing wildlife rangers, a shallow grave full of bones, and a high-dollar poaching scheme.
Be My Ghost Book Review


Maureen Dougherty is trying to save a haunted inn in Haven, Florida. When she discovers a murder and is the prime suspect, she must rely on some of those ghosts to help her solve the mystery.
Beignets, Brides, & Bodies Book Review


Maggie Miller, pushy Beignet restaurant owner, is putting her nose where it doesn't belong to vindicate her friends, and causes plenty of trouble and danger for herself and her friends. She may not survive her own investigation.
Believing The Lie Book Review


Inspector Tommy Lynley is back and investigating the death of Ian Cresswell, whose uncle, Bernard Fairclough, is a close friend of David Hillier, Lynley's nemesis. The investigation leads to some bizarre family dynamics. There are also several subplots involving the main characters.
Betrayal Book Review


Robin defends an MMA fighter who is accused of murdering a very dysfunctional family.
Between a Book and a Hard Place Book Review


Dev Sinclair who runs the local five and dime store in Shadow Bend, is not excited to see her runaway mother in town, and when her stepfather ends up murdered, Dev must find the real murderer before her mother is arrested.
Between Black and White Book Review


Bo Haynes is charged with the murder of Andy Walton, a billionaire in his town. Walton murdered Bo's father while a member of the Ku Klux Klan and when Bo was only 5 years old and recognized Walton's voice. This is a fascinating legal thriller that will keep you on the edge of your seat.
Black Orchid Girls Book Review


Amanda Steele is back and trying to solve the murder of a 19-year old student who was found with a black orchid on her body.
Black Widower Book Review


Derek Skodati has no qualms over murdering his wife, Jennifer. He disposed of her body in a Louisiana swamp full of alligators. Now he is going to do the same with his new wife, Carrie. Since he's a cop, he knows the ins and outs, and most likely won't get caught.
Bleak Harbor Book Review


Danny Peters, who is autistic albeit brilliant, has been kidnapped, and his mother Carey and stepfather, Pete both feel somewhat responsible. As they try to solve the crime and find the perpetrator, they find themselves in trouble wherever they turn.
Blood Defense Book Review


Samantha Brinkman is asked to represent a detective who has been arrested for a double murder. Samantha is unsure whether he is guilty, and her representation of him puts her and her defense team in grave danger. This is a great thriller.
Bomb Shell Book Review


Savich and Sherlock are back, along with Griffin Hammersmith. Griffin is investigating a murder at the prestigious Stanislaus School of Music in Maestro, VA where his sister, who attends, has been attacked. There is an underlying sense of suspense as the characters work to solve the murders.
Bomber Boy Rise of the Underwear Bomber Review


This short e-book novella is an interesting look into the mindset of a terrorist suicide bomber. It is not particularly serious, and can be read in just an hour or two.
Boss Girl Book Review


Freddy Tyler wants to expand his underground operation by pairing up with crime boss, Frank Gambino. However, Gambino has contacted Freddy's girlfriend, Anna Davis and will only do the deal if Anna turns her successful bar over to him.
Bought the Farm Book Review


Shelby McDonald, blogger and farmer, prepares her farm for a country wedding reception for her best friend Kelly. Unfortunately, Shelby discovers the body of a not-so-well liked singer who was a member of the wedding band. There are dozens of suspects, and Shelby investigates.
Breaking Dead Book Review


Sophie Kent is a pushy reporter for the London Herald who is constantly trying to get a much-coveted exclusive story. This first installment in the series finds Sophie pushing her way into the fashion industry and almost getting herself killed.
Brew or Die Book Review


Juliet Langley has done so well being an amateur sleuth, the she is now a licensed PI. She ropes her best friend into going undercover with her to investigate the corruption in the party-planning industry and puts herself in grave danger.
Burglars Can't Be Choosers Book Review


Bernie Rhodenbarr, a professional burglar, is caught while carrying out what he thought was a no-brainer job. Since there was a dead body in the apartment where he was working, he is blamed for the murder and must find the real murderer.
Buried in Beignets Book Review


Maggie Miller moves to a small Arizona town to open a Beignet shop and discovers a body in her back room. He was killed with her marble rolling pin, and unless she finds the real murderer, she may be blamed and go to jail.
Buried in Black Book Review


This debut novel in the Task Force Orange is well-written and will keep readers on the edge with plenty of suspense.
Bury Me Deep Book Review


Here is a unique novel that goes from modern day to the Dark Ages - it is fascinating, and a good police procedural novel. Fun to read.
Cain's Blood Book Review


Imagine that the most infamous serial killers are cloned so that they can be studied for a government project. What if those clones escape from the institution where they are being housed and begin raping and killing as their infamous counterparts?
Calypso, Corpses, & Cooking Book Review


Protagonist Miriam discovers a body in her yard, and the murders and attempted murders begin to stack up while she tries to oversee the Women's Club annual gala and deal with taping her television cooking show.
Caramel Pecan Roll Murder Book Review


Hannah is baking for a fishing convention and while taking a break on a lake, discovers the body of Sonny Bowman, the celebrity guest at the convention.
Cast Iron Alibi Book Review


Jaymie is excited for a weekend with her old college roommates, but when a man is murdered and one of her friends is the suspect, she must spend her time finding the real murderer.
Cats, Cannolis and a Curious Kidnapping Review


Anna Romano, a bestselling thriller writer, is pushing 40 with no viable boyfriend options. She loves her seven cats, and essentially has no life. When she is stalked after meeting a strange man at a book signing, she is worried, but the cops blow her off. Will she survive a kidnapping?
Cause of Death Book Review


A new series by Peter Ritchie introduces Grace Macallan, a police officer with personal problems, who transfers to Edinburgh from Belfast due to trouble she caused while there.
Child's Play Book Review


Detective Kim Stone is investigating the murder of a 60ish woman who was found on a children's playground with an x carved at the back of her head. More similar murders are occurring, and Stone finds that she and her team are also in danger.
Chili Cauldron Curse Book Review


Mia Malone travels to Magic Springs, Idaho to help her Gran get their food bank up and running, in this introduction to the Kitchen Witch series. This novella is short but will
Chocolate Cream Pie Murder Book Review


Hannah's missing husband reappears and brings trouble, including shady characters and murder. Hannah investigates, and puts herself, her friends, and family members in danger.
Chocolate Culinary Mysteries


Love chocolate? These three cozies are not only fun, they have chocolate themes and include chocolate recipes. Some mysteries are more fun than others, and these are included.
Christmas Cupcake Murder Book Review


Hannah finds an injured man in a building a few doors down from The Cookie Jar. As he is being nursed back to health, she investigates the circumstances to find his identity, since he can't remember, and as usual must solve the mysterious happenings connected to this man.
Christmas Presents Book Review


Madeline Martin must relive the horror of being the only surviving victim of Evan Handy who had been convicted of murdering her best friend and the disappearance of two other friends. Even though Evan is in prison, two more girls have disappeared and Madeline must find how they are connected.
Christmas Sweets Book Review


It's always nice to have some festive reading around holidays. This book contains three novellas by bestselling writers and makes for a fun and quick read.
Circle of Death Book Review


For those who enjoy fantasy and the dystopian genre, this James Patterson novel is for you.
City of the Dead Book Review


Alex and Milo investigate the death of a young man who is found in the street after being hit by a moving van. His blood trail leads to a butchered woman who had been an acquaintance of Alex.
Claude's Christmas Adventure Book Review


While this delightful novel is pushing it for the suspense/thriller genre, it's perfect to read for Christmas. It's humorous, romantic, and a bit suspenseful. You'll no doubt fall in love with Claude.
Coconut Layer Cake Murder Book Review


Hannah vacations in California only to be called home early to investigate a murder where Michelle's boyfriend, Lonnie, is the prime suspect. Find out the answer to the cliffhanger in the previous novel.
Cold Conviction Book Review


Aspen returns to her home town to try to solve the murder of her parents which happened fourteen years prior and is now in the cold case files of the police department.
Cold Shot Book Review


Jonathan Burke and Kyra Stryker, CIA analysts, are back and must go to Venezuela to investigate a mysterious body that was found floating in the ocean. They become involved in a dangerous plot between two countries to obtain nuclear weapons. It's a good read with plenty of twists and turns.
Collateral Damage Book Review


Ali's husband is in a serious, but suspicious auto accident and she agrees to go to London to take care of High Noon's business, opening up a dangerous investigation.
Coma Book Review


Patients at Memorial Hospital are going in for routine surgery and not waking up. Susan Wheeler, a medical student is upset by this and starts looking into the problem. Can someone who is just learning solve the problem?
Compelling Evidence Book Review


Meet Paul Madriani in the first of the series of fascinating legal thrillers by Steve Martini. Paul is representing a former lover who is charged with the murder of her husband, Paul's friend and former law partner.
Cooking for Ghosts Book Review


When four women partner up to open a fancy restaurant aboard the RMS Queen Mary, which had its heyday during the 30s and 40s, and is now docked, their secrets cause plenty of problems and may result in murder.
Crepe Expectations Book Review


Marley McKinney discovers a body near the water and it turns out to be that of a missing girl who was attending a party 10 years prior. Marley investigates and puts herself in danger.
Crime Scene Book Review


Bestselling Author Jonathan Kellerman has teamed up with his son, Jesse, to write an excellent novel of suspense. Clay Edison is a deputy coroner who gets involved in what appears a natural death, but investigates and uncovers evidence involving a cold-case murder.
Cross Bones Book Review


In this historical/forensic thriller, medical examiner Tempe Brennan and Detective Andrew Ryan become involved in a murder that involves traveling to Israel and studying 2000-year-old bones to find an evil murderer.
Cross My Heart Book Review


Alex Cross is back in one of the better books of the series. Lots of dead bodies - vintage Patterson. The suspense is palpable and Alex and his family may not survive.
Cross the Line Book Review


Cross and Sampson are trying to solve the murder of one of their own, as well as several vigilante killings. As is Patterson's style, there is plenty of violent killing, and scenarios that don't ring true.
Curious Minds Book Review


This is the first installment in the hilarious, but also suspenseful Knight and Moon series. Janet Evanovich has teamed up with Phoef Sutton, and the characters and storyline are delightful.
Damn Good Chinese Food Cookbook Review


This excellent cookbook includes recipes real people want to eat. The stories are fascinating, and the recipes are mouthwatering. Anyone who likes Chinese Food needs this book.
Dangerous Girl Book Review


Freddie Tyler and his brothers are powerful enough that their mob operations aren't affected much by law enforcement. That is, however, until the daughter of a prominent politician disappears from one of Freddie's establishments and his life and all he loves is threatened.
Dangerously Dark Book Review


If you like chocolate, chocolate trivia, and chocolate recipes, this culinary mystery is for you. It's suspenseful, but humorous, and a quick read.
Dark Sacred Night Book Review


Harry Bosch is back, and this time has paired up with Michael Connelly's new character Renee Ballard. This first installment in the Harry Bosch and Renee Ballard series is a must read for Connelly fans.
Dark Water Book Review


When a child's skeleton is found in a quarry, Erika Foster begs her superiors to allow her to solve the twenty-six year old cold case. This brings out unexpected issues, and danger for Erika, et al.
Darkest Fear Book Review


Myron Bolitar gets involved in a missing person search that not only involves kidnapping, murder, and plenty of suspense, but it also becomes a life and death situation for a boy who turns out to be Myron's biological son.
Daryl Wood Gerber Cozy Mysteries


Light Cozy mysteries are fun, and Daryl Wood Gerber writes both the French Bistro Mysteries and the Cookbook Nook Mysteries. If you're in the mood for a light mystery with mouthwatering recipes, check out these culinary mysteries.
Dawn of My Breaking Heart Book Review


Will and Tess are taking their friendship to a higher level, but both have secrets. Will disappears, and Tess is taken into his family to help solve what turns out to be a mystery which puts Tess, Will, and the whole family in grave danger.
Day of Secrets Book Review


Daryl Wood Gerber's second standalone thriller finds Chase Day, who thought he was an orphan, learning all kinds of new things about himself, and trying to fulfill his mother's last wishes which puts him and others in danger.
Daylight Book Review


FBI agent Atlee Pine is back and while investigating a drug ring case, is also still trying to solve the mystery of her sister's kidnapping 30 years prior. Atlee messes up an arrest for John Puller in a drug case, and they team up and work together. Two excellent characters.
Dead Certain Book Review


Ellen and Charlotte Broden are sisters and best friends. Charlotte just wrote a novel and it has been accepted by a publisher. When Charlotte disappears, her sister finds clues to the disappearance in the manuscript.
Dead in a Dumpster Book Review


Leah Norwood, the protagonist in this new series, discovers the body of Isabel Meeks in the dumpster behind their businesses. Isabel is not well-liked, and there are dozens of people who would want to see her dead, but unfortunately Leah is one of the top suspects. Can she prove her innocence?
Dead Land Book Review


V.I. Warshawski gets involved in a land use dispute due to crooked politicians and greed. Of course there is a murder, and Warshawski is investigating.
Dead Until Dark Book Review


Sookie Stackhouse can read almost everyone's mind, except Bill Compton's, who is a new Vampire in town. She rescues him from an unscrupulous couple who have been "Vampire Draining" to sell his blood on the black market, and they team up to solve several murders in the town.
Deadline Istanbul Book Review


Elizabeth Darcy is a journalist on assignment in Istanbul, and is also trying to find the murderer of her friend and colleague, Peter Franklin. There is danger at every turn. This is a fabulous new series by a very accomplished writer.
Deadline Yemen Book Review


The second installment in the fascinating Elizabeth Darcy series takes Elizabeth to Yemen to help a friend with a mysterious problem. Plenty of suspense and danger.
Deadlock Book Review


A psychopath is trying to get revenge on Savich by targeting his family, and Savich and Sherlock are working on solving the attempted kidnapping of a politician's young wife after she sees a psychic who claims her grandfather wants to contact her from the dead.
Deadly Cry Book Review


When a young mother shopping with her child is whisked away and murdered, and the next day another young mother shopping with her child is also murdered, but the child is also kidnapped, Detective Kim Stone, et al, investigates. This one is fascinating.
Deadly Fate Book Review


DI Kim Stone and her team investigate the brutal murders of several local psychics, which opens up some previous cases that may have been solved erroneously.
Deadly Provocation Book Review


Jake Conley shoots a gunman in a crowded theater and draws the attention of a surveillance company who hires him as a public relations and field consultant. While carrying out his assigned surveillance operations, he suspects things are not as they seem and puts himself and loved ones in danger.
Deadly Stakes Book Review


Ali Reynolds is involved in the investigation of the murder of a self-centered, gold digging, totally nasty woman. Her ex-husband and girlfriend are charged with the crime, but another body is found nearby which complicates things since there is no connection with the accused.
Deal Breaker Book Review


Myron Bolitar, sports agent, is introduced, and while negotiating a contract for his most famous client, Christian Steele, a football quarterback, ends up investigating the disappearance of Christian's girlfriend and the murder of her father.
Death and Croissants Cozy Book Review


Richard Ainsworth, proprietor of a B&B in the Loire Valley has a guest disappear leaving a bloody handprint on the wall. A guest helps him solve the mystery which involves the Sicilian mafia and several unsavory characters.
Death at a Scottish Wedding Book Review


Coroner Emilia McCoy has just moved to Scotland and is excited to attend her best friend, Angie's wedding at a gothic castle. She finds a body in the turret, and performs the autopsy finding that he was poisoned. She is determined to get to the bottom of it before ruining her friend's wedding.
Death by Smoothie Book Review


Jaine is hired to fix a script for a small theater, and the main character is murdered with rat poison in her smoothie. Jaine investigates.
Death in Focus Book Review


Bestselling author Anne Perry presents the first installment in the Elena Standish series; a suspenseful novel set in pre-World War II. Elena is a great protagonist, and readers will love this historical novel.
Death in Nostalgia City Book Review


Lyle Deming is driving a cab in a new amusement park, Nostalgia City, where everything is a step into the 1970s. However, someone is sabotaging the attractions, and people are dying. Lyle is an ex-cop and is trying to find the perpetrator before the park goes under.
Death in Paradise Book Review


Henrie O receives information in the mail that makes her doubt that her husband's death six years ago was an accident. She travels to a beautiful mansion in Kahui and manipulates her way into staying so she can investigate her husband's death, putting herself and other in grave danger.
Death in the Castle Book Review


Prize-winning author Pearl S. Buck's novel Death in the Castle has been republished, and it is definitely worth reading. Impoverished royals Sir Richard Sedgeley and Lady Mary must sell the castle that their family has owned for centuries; there are ghosts and secrets, and of course murder.
Death in the Stocks Book Review


When Andrew Vereker is found in the stocks, murdered, nobody feels bad. And his siblings, and everyone who knew him are glad he is dead. Superintendent Hannasyde must get to the bottom of it and find which family member killed him.
Death of a Bacon Heiress Book Review


Hayley Powell, food columnist for a small newspaper, is hired by Olivia Redmond, heiress to the Redmond Meats fortune to write several articles to promote the company's bacon. Olivia, however, is found murdered, and Hayley sticks her nose into the investigation.
Death of a Blueberry Tart Book Review


Haley, Mona, and Liddy are amateur sleuthing to find who murdered their mothers' classmate, Caskie Lemon-Hogg; Haley's mother is the main suspect, but Caskie caused trouble with others, so there are plenty of suspects.
Death of a Gigolo Book Review


Jaine is a ghostwriter for a wealthy heiress, Daisy Kincaid, and when Daisy's fiancé is murdered, Jaine needs to find the murderer.
Death of a Lobster Lover Book Review


Cozies are a great alternative to hard-boiled thrillers; it seems we all need a break, and this fun novel is a perfect fast read. It has great recipes, too.
Death of a Pumpkin Carver Book Review


Hayley's ex-husband, Danny, shows up unexpectedly, and his Uncle Otis is found murdered. Hayley wants nothing to do with Danny - he's a real loser, but sticks her nose into the investigation because she knows he isn't a murderer.
Death of a Wicked Witch Book Review


Hayley is back and trying to solve the murder of her new friend, who owns a food truck that is catering the annual Witch's Ball. There are several suspects, as well as recipes for both cocktails and sandwiches.
Death of an Ice Cream Scooper Book Review


Hayley discovers a body in her friend's ice cream truck and must solve the murder before her BFF's son is arrested for the murder.
Death of an Irish Mummy Book Review


When Cherise Williams comes to Dublin to prove she is heir to an earldom, Megan Malone is assigned by her company to drive her around. Unfortunately, Cherise is murdered and Megan must investigate
Death Steals the Spotlight Book Review


This light cozy is fun, and finds Shell, the protagonist, investigating the murder of a not-well-liked director of the Fox Hollow Players upcoming play.
Death with a Double Edge Book Review


Readers who love historical novels will welcome this fourth installment of the Daniel Pitt series, set in the 1800s. It is hard to put down, and Perry's excellent writing skills make it very enjoyable.
Desolate Shores Book Review


Aspen Adams is the protagonist of a new series. The novel is set in Lake Tahoe, and Aspen's friend has been murdered. Aspen is determined to find the killer and unlocks family secrets while doing so.
Desperate Deception Book Review


Julia Taylor is discovers the bodies of her neighbors who have apparently been murdered and becomes involved in the investigation which ends up involving the Russian Mafia and puts her life and those she loves in danger.
Devil's Delight Cozy Book Review


Agatha helps a naked man from a nudist camp when he discovers a body on the grounds. The body disappears, and she meets several nudists while trying to find the body and solve the murder.
Die Again Tomorrow Book Review


A new formula has been developed that can bring back people who have recently died, and it is being illegally tested on the newly dead. Isabel Leon was murdered for her life insurance, and her resuscitation puts a major wrinkle in a well-devised plan for a two-million dollar payout.
Die Me A River Book Review


Skye and Wally have a murder in the small town of Scumble River due to an explosion that rocked the bowling alley and a gambling machine fell on the victim. Wally, as Chief of Police and Skye as a police psychological consultant investigate.
Differences between Mystery, Suspense &Thrillers


Do you know the difference between a mystery novel, a suspense novel, and a thriller novel? Here's a way to find out.
Discretion Book Review


Christel is a supernatural voice inside Colin Wyles head that helps him in all aspects of his life. Christel first appears when Colin's girlfriend is kidnapped and is the reason that he is able to rescue her. The kidnapping goes unsolved and Colin must work to find the perpertrators.
Donut Disturb Cozy Book Review


Juliet discovers the body of a band member while setting up for a picnic wedding in the park near Torte, her family bakeshop, and investigates.
Double Blind Book Review


20 years after Brynja's twin brother disappeared, she begins to receive poems from old manuscripts that seem to refer to him. Brynja starts investigating and puts herself and others in danger.
Double or Muffin Book Review


Merry Wynter hosts a reality show taking of opera stars at her castle. A reporter with the group is assaulted and left for dead so Merry investigates.
Double Whammy Book Review


Carl Hiaasen's Satiric Thriller is an invitation to learn everything there is to know about bass fishing and cheating in bass fishing tournaments; it's very funny and hard to put down.
Downstream Book Review


100 year-old Billionaire Francis Hearty Withers tells his small town that he is leaving a part of his money to them, & the remaining to a drug company that manufactures a drug that has kept him alive & healthy. Environmentalists protest, he vows to change his will, & is found dead the next day.
Dream Town Book Review


Aloysius Archer has traveled to Los Angeles to see his friend Liberty and celebrate the new year with her. He meets one of her acquaintances who says she needs a PI and hires Archer. When he goes to meet her, she is missing and there is a dead body at her home.
Dressed To Kill Book Review


A very nasty woman, Mrs. Pryce, is found murdered in her neighborhood in Bath. There are dozens of suspects, and Joanna Mackenzie becomes involved in the investigation and must work with her former boss and lover James Carrick.
Dressed to Kilt Book Review


The third installment of the Scottish Highland Mystery Series is a fun novel. When a local spinster is found drowned in a large vat of whiskey, Eden Elliott, an outsider helps to solve the murder.
Dying for Christmas Book Review


Jessica Gold is doing some last minute Christmas shopping, stops for a coffee, and is persuaded to get a drink with a very good-looking man named Dominic Lacey, who keeps her captive and tortures her. She certainly doesn't expect to get out alive.
Dying Truth Book Review


Kim Stone is the head detective on a murder case that occurred at a very elite private school. The investigation brings up old horrors that have occurred in the secret clubs at the school, and the murders continue.
Earthly Remains Book Review


Commissario Guido Brunetti needs a vacation after an arrogant suspect gets off on a murder because of his social standing, and takes a vacation at the villa of Paola's relative. There he gets involved in a murder investigation.
Easy Bake Coven Book Review


The first book in the Easy Bake Coven series finds Selene Warren learning that she is a half-elf and actually belongs in the world of fae, which is full of all kinds of supernatural creatures.
Echo Burning Book Review


Jack Reacher is picked up while hitchhiking and finds himself a part of a plot to murder a woman's abusive husband, or at least help her escape. However, the story she tells is considered a lie by everyone in town. Her husband is murdered and she is arrested, but did she do it?
Eddie's Boy Book Review


The fourth installment of the Butcher's Boy series is a bomb. It is essentially a laundry list of revenge and killing as mafia members try to kill Michael Schaeffer, who is a retired assassin. It also follows his history while being made into an assassin. There is no plot.
Ember Island Book Review


Tilly escapes from a terrible marriage and become Nell's governess on Ember Island, where Nell's father is the prison warden; the time is the 1890s. Nina Jones is a writer and finds some of the diaries of her Grandmother Nell when she goes to Ember Island in 2012 to finish her novel.
Enigma Book Review


Savich is called to his neighbor's house to help save her friend who is being attacked by a crazy man. Meanwhile a convicted bank robber escapes from authorities while being transported to prison. Several of Coulter's beloved characters are in this novel, and fans will want to pick it up.
Ensconced Book Review


Tyrone Mayhew & partner Ben Jacobs are assigned a 10 year old cold case murder when the victim's car is found submerged. The closer they get to solving the case, the greater the danger becomes to themselves and their loved ones. This is the 3rd book in the Circle City Mystery Series.
Eve - A Christmas Ghost Story Book Review


100 years ago 59 people were crushed to death during a party on Christmas Eve. The spirits are still there and have been haunting the town since the tragedy. Psychics Theo and Ness are asked to come investigate, and send the spirits where they belong so residents can reclaim their town.
Every Kind of Wicked Book Review


Jack and Maggie are working together again; Maggie has discovered what Jack is capable of, and her ex-husband, Rick is convinced Jack is behind some vigilante killings that are occurring across the state. Rick's bloody fingerprint is found at a murder scene, and Maggie has choices to make.
Everyone Pays Book Review


Does anyone have a right to murder people who commit heinous crimes against women? This novel will get readers thinking. Although the end is a surprise, the murderer is known throughout, but Clara Donner, the detective investigating must follow the clues.
Fade Away Book Review


Myron Bolitar, sports representative, is hired to find a former rival who is missing just before the NBA playoffs. This novel is one of the most humorous of the Harlan Coben's Myron Bolitar series and is definitely worth the read.
Failsafe (Guardian Series) Book Review


Charlotte Martin is on the run after her father is murdered while carrying out his duties as an undercover NSA agent. The highly sensitive database has been stolen and Charlotte is the only one with the key to get it running again.
Fake Truth Book Review


When Ian Ludlow helps a Chinese movie star defect to the US, he gets himself involved in a spy espionage situation that puts him and his sidekick, Margo, in danger. The author makes a bold liberal political statement in this novel, so those with brains may just want to skip it.
Fan Mail Book Review


Aspen Adams, private detective in Lake Tahoe, helps her friend Gloria find the author of threatening fan mail that she has been receiving, and that coincides with murders that are presently happening.
Fat Cat Takes the Cake Book Review


Quincy, a fat cat owned by Chase Oliver, is always finding trouble. When he finds a dead body after a high school reunion and Chase's best friend Julie Larson is the main suspect, Chase must use her skills to find the real murderer.
Fatal Cajun Festival Book Review


Maggie Crozat is excited for a music festival that is to be held in their small town, and also that her friend will be performing. However, when there is a murder and Maggie's friend is the main suspect, Maggie must drop almost everything and do some amateur sleuthing
Feared Book Review


In this 6th installment of the Rosato & DeNunzio series, Bennie and Mary's law firm is threatened, and they are personally sued. One of their own is murdered, and Judy is the main suspect. Lots happening - you won't want to miss this one.
Fearless Girl Book Review


Fans of the Tyler Family series will want to find out what happens to Freddie and Anna when Freddie is released from prison after three years. Anna has been running the businesses in Freddie's absence and there are discrepancies that he is not happy with.
Field of Graves Book Review


Taylor Jackson is back on the job after suffering emotional trauma when she killed a fellow police officer who was trying to kill her. Her nightmares and panic attacks are hindering the investigation, especially when a troubled FBI profiler is brought into a case of serial murders.
Fierce Girl Book Review


Tanya's estranged mother comes back to nurse her back to health while recovering from a gunshot wound and Anna knows something isn't right. Freddy is under scrutiny by the American mob after Frank Gambino disappears and since Freddy killed him, has to come up with a solution. Very Suspenseful.
Final Judgment Book Review


As Samantha Brinkman, defense attorney representing her boyfriend, Niko, suspects her boyfriend may be guilty of murder, she investigates his past, hoping he is innocent; when he finds out, he is furious and he just may fire her as his attorney and end their relationship.
Final Target Book Review


Scorpion, Boxers, and Venice are back, this time rescuing a kidnapped DEA agent from a Mexican drug cartel. Their only way to get out is to also rescue children from an orphanage and the danger and suspense builds as they attempt to thwart the cartel's plans.
Flashback Book Review


Michael Palmer has written a fascinating "can't-put-down" novel that makes readers look at what is really happening in the medical world. When an 8 year old child begins to have flashbacks from a routine surgery, Zackary Iverson, a neurologist, tries to find the reason for the baffling problem.
Flesh and Blood Book Review


Kay's birthday plans are set aside when there is a murder close to her home and where she receives a message from "Copperhead." She and her loved ones lives are in danger during the investigation and Lucy becomes a suspect. This is one not to miss.
Flight Risk Book Review


Savannah Daniels is an attorney defending a client who may be implicated in causing a plane crash. Her ex and his partner were on the plane; his partner died, her ex was murdered just after an expose that implicated him in a sex trafficking plot, and Savannah must get to the bottom of it.
For Whom the Bread Rolls Book Review


Marley McKinney is being harassed by a former employee, and when she decides to have a word with her, discovers that she has been murdered. Marley is a suspect, and must find the murderer before she is sent to prison for a murder she didn't commit.
Four Cuts Too Many Book Review


Sarah's employee, Grace Winston is accused of murdering a professor at the college where she is teaching a knife skills class. Sarah must find the real culprit before Grace goes to prison.
Friendly Fire Book Review


While carrying out a clandestine rescue, Jonathan Graves gets involved in a terrorist plot targeted in a small town where Ethan Falk has just murdered a man who kidnapped and abused him 11 years prior. Jonathan was Ethan's rescuer at that time, and finds the two cases are related.
Gallows View Book Review


In this first novel of the Inspector Banks series, there is a Peeping Tom in the small town of Yorkshire, as well as several burglaries, and the murder of an elderly woman. Banks works hard to solve the crimes, and takes the reader through some very suspenseful scenarios.
Galway Girl Book Review


In the 15th installment of the Ken Taylor series, there seems to be a gang of three who are killing cops. Friends and colleagues of Taylor talk him into investigating.
Gate 76 Book Review


Freddy Ferguson, tough guy, former boxer, and PI, observes a woman forced on a plane, who escapes and boards another plane. The original plane crashes and Freddy wants to know why. He puts himself in danger as the plot involves politics and other law enforcement.
Gemma Rogers' Stalker Book Review


When Eve Harding is brutally beaten and raped while going to the tube to meet her best friend, she finds that the police are clueless and she must find her attacker herself. She then becomes the stalker and the results will surprise readers.
Gingerdead Man Book Review


Val's tea party for the holiday festival volunteers takes a turn when someone dressed in a black costume with a bag on his/her head and passes out poison cookies. Unfortunately, Santa eats one and dies. Val must find the murderer before someone she knows becomes the suspect.
Glimpse of Sunlight Book Review


An Exploratory team has discovered a ship off the coast of Jamaica, and while salvaging the silver believed to be on the ship, the salvage team recounts the history of their families who lived on the island in 1650. There is plenty of suspense and danger.
Gone Black Book Review


Nicholas Black and Claire Morgan are finally tying the knot, but Black is kidnapped on his way home from France, and doesn't make it to the wedding. He is being tortured, and needs help. Claire and Black just may not survive.
Gone Girl Book Review


This bestselling book tells the story of self-centered Amy and her husband, Nick. Amy disappears, and Nick is blamed. He works hard to prove his innocence in this suspenseful psychological thriller.
Good Girls Lie Book Review


Ash Carlisle is excited to be accepted into Goode, a girls prep school, where daughters of the rich and famous are prepared for Ivy League schools. However, she doesn't seem to fit in, and girls are dying.
Grilling the Subject Book Review


In the 5th installment of the Cookbook Nook series, Sylvia Gump, a neighbor of protagonist Jenna's Dad, has been murdered, and Jenna's Dad is a suspect. Almost everyone in town had a motive, and Jenna must find the real murderer so he doesn't go to jail.
Guilt (Alex Delaware Novel) Book Review


Alex and Milo work to investigate the murder of a religious nanny and the skeleton of a baby found in a park, as well as a 60 year old skeleton of a baby found buried in a yard in an affluent neighborhood. The investigation leads to famous movie stars, and more murders.
Gumshoe Book Review


Mortimer Angel is changing careers, from IRS agent to PI. His first day on the job - no experience and no training - he finds the head of the missing mayor in his ex-wife's trunk. This thriller is upbeat, tongue-in-cheek, and has a surprise ending.
Harry Potter and the Sorcerer's Stone Book Review


Harry Potter, et al, are introduced in this first novel of the phenomenal series that has become a modern-day classic. It is a must read, and is well-written, charming, and absolutely wonderful reading for both adults and young adults alike.
Haunt Couture & Ghosts Galore Book Review


Cookie Chanel, vintage clothing store owner, helps solve the murder of a friend who was a fashion designer. She has the help of two ghosts, as well as a cat who can read tarot cards and the Ouija board. This book is a bit of a farce on fantasy fiction, but is quite suspenseful, just the same.
Haunted House Murder Book Review


Three cozy novellas in one fun novel by favorite cozy authors Leslie Meier, Lee Hollis, and Barbara Ross. These all include their beloved characters, and are especially suitable for reading at Halloween.
Her Betrayal Book Review


Jennings finally has the evidence he needs to take Charlotte down, and Charlotte's boyfriend turns out to be a copper. Lily wants to get revenge on Grace who burned down their factory with Ruby inside. Plenty is happening in this third installment of the fascinating Drew series.
Her Deadly Game Book Review


Keera Duggan is a new character for Dugoni, and she is fascinating. Her legal skills are excellent as well as her chess skill. This novel will keep readers on the edge of their seats.
Her Enemy Book Review


Scarlet is being blackmailed by someone claiming they have a video of her murdering her cousin, Ruby. Because she kept her presence when Ruby died from the family, she has no one she can go to and is afraid she will have to leave for good.
Her Fight Book Review


Scarlet is set on getting revenge on her cousin Ruby for ruining her relationship with her Detective, and doesn't realize that there is a mole in the family business as well as conflict due to finding out that Connor and Cillian are actually Ray's.
Her Final Hour Book Review


Melissa Sanderson is brutally murdered in her home, and her abusive husband has an airtight alibi. Gina Hart has been put in charge of the case, and with her history of domestic violence, she can relate to the victim.
Her Frozen Cry Book Review


Amanda is investigating a murder and finds her old friend is one of the prime suspects. She must make sure she doesn't do her old friend any special favors and that she follows protocol no matter what her personal feelings are.
Her Payback Book Review


Scarlet and Ruby are still at odds with each other, and Ruby is determined to get revenge on Scarlet by ruining her relationship with her police detective boyfriend. One of the Drew twins goes missing, and Lily must take action
Her Revenge Book Review


There's a new family in the London underworld, and 18 year old Scarlet Drew's father has been murdered. Scarlet wants revenge and relies on her Aunt Lily to help her. She must prove that she is strong enough to work in the family business.
Her Rival Book Review


Tallon has outdone herself in this fast-moving excellent novel where young Scarlet Drew is sexually assaulted by a drunken millionaire after a black-tie dinner. She decides to get revenge by stealing something he owns, and the results are suspenseful and surprising. Highly recommended.
Hidden Salem Book Review


Psychic Nellie Cavendish goes back to her father's hometown to take care of family business and since there are missing persons who did the same, Noah Bishop of the SCU sends agents in to protect her and find bodies.
Hidden Scars Book Review


Kim Stone and team are investigating several suicides of young victims that turn out to be murders.
Hide & Seek Book Review


In this second novel of the Inspector John Rebus series, Rebus investigates an overdose that turns out to be murder. The investigation leads to suspected corruption in the police department, as well as in the political hierarchy of Edinburgh, where the story takes place.
Hide and Sneak Book Review


Savannah's detective agency has been hired to find the missing wife and toddler of a famous movie star, Ethan Malloy. As usual, this southern belle gets into plenty of trouble.
Hollow Man Book Review


Successful prosecutor and part-time musician, Dominic has a great life. Except for the fact that he is a sociopath and is trying to make it in the world and appear normal. This is a fascinating thriller with the protagonist's thought process very different than most of us.
Hope to Die Book Review


The story started in Cross My Heart ends in this suspenseful novel. Alex Cross' family was kidnapped by a cruel but brilliant psychopath and Alex is doing everything he can to find them. He is devastated when the police find a body identified as Bree, and another who is Damon.
Hour of the Witch Book Review


Mary Deerfield is married to a cruel, horrible man and seeks a divorce. Since it is 1662, she is denied, and must live with Thomas Deerfield even though he is abusive. When she loses her divorce case, she is subject to being accused of witchcraft which has a penalty of death.
Hunt for the Enemy Book Review


In the final book of the Enemy trilogy, Carl Logan rescues Angela Grainger from the Russians and tries to escape Russia, since his own JIA has decided he is a rouge agent and has wiped his identity away. He and Angela are hunted to be killed.
Hunting Time Book Review


Colter Shaw is back and helping find a missing mother whose ex-husband has gotten out of jail early and is going to murder her. This is the Best Colter Shaw book ever.
I am that Fool Book Review


Ryan Browne is the best attorney in the state. But after winning a huge case, he celebrates at a strip club and gets in enough trouble that he must spend the next year or so in jail. Rather than accepting a public defender, he chooses to represent himself, a foolhardy decision.
I Choose You Book Review


Elise and Nathaniel both lost their mothers to an evil manipulative predator who pushed them into committing suicide. They are now married and their daughter has been murdered. This has an impact on their relationship, and it influences the outcome of the novel.
I know a Secret Book Review


Rizzoli and Isles investigate some brutal murders that mimic the martyrdom of Catholic saints. There is plenty of suspense, and the book is difficult to put down.
I Scream, You Scream Book Review


The first saga in the Mystery Ala-mode series, this cute cozy is a fun, quick read. The main characters are likable and seem real, and the murderer is a surprise.
I Will Find You Book Review


David Burroughs is serving time for the murder of his son that he didn't commit and learns his so-called victim is actually alive. He needs to get out of prison to find his son.
Importance of Being Urnest Book Review


This is the 10th novel in the Maggy Thorson Mystery series; Maggy is the co-owner of Uncommon Grounds, a popular coffee shop and likes to meddle in murder investigations. In this case, some officers are shot, including Maggy's boyfriend and she investigates.
In Her Tracks Book Review


Back to work after maternity leave, Tracy has been demoted to the Cold Case department. She works on the disappearance of a 5 year old girl and helps her friends in Homicide find a missing jogger.
Insidious Book Review


Savich is contacted by his grandmother's best friend, who is convinced someone is trying to kill her. He is also working with Cam Wittier, a fellow FBI agent to find a serial killer who is slashing actress's throats.
Into the Black Nowhere Book Review


This is the second installment in the UNSUB series and it will keep thriller fans on the edge of their seats. FBI profiler, Caitlin Hendrix is trailing a serial killer patterned after Ted Bundy.
Jane Darrowfield Professional Busybody Review


Jane Darrowfield is newly retired, and bored with her life. She has a reputation for being able to solve problems discreetly, and is hired to solve some problems at a retirement community. Unfortunately, there is a murder, and she feels she must investigate.
Judge & Jury Book Review


Andie DeGrasse is the only survivor when a mafia don who is on trial orders the murders of the entire jury. Since her young son is killed, she works with Nick Pellisante, an FBI agent, to bring the mafia don to justice after he escapes jail and orders dozens of additional murders.
Judgment Book Review


Juliana Brody has one too many drinks and finds herself in a one-night-stand that turns into a nightmare that may end both her career and her marriage.
Kane & Abel Book Review


William Lowell Kane, born to a wealthy banking family, and Abel Rosnovski, a penniless Polish orphan, are struggling to make it in America, but are pitted against each other. This suspenseful, well-written novel spans 60 years of families, revenge, and forgiveness.
Kidnap Book Review


Toby Clarke and Petra Merrow are investigating a series of kidnappings of children of wealthy people. The children are well cared for and returned as soon as the ransom is paid. However, when Joshua Banks is found dead, The detectives are rushing to find the kidnappers before they kill again.
Killer Book Review


Killer is the 29th installment of the popular Alex Delaware series. Jonathan Kellerman is, as usual, at the top of his game; this book is a fast, but excellent read.
Killer Jam Book Review


Lucy Resnick just moved to Buttercup, Texas and has purchased her Grandmother's farm. Unfortunately, an oil exploration truck shows up to drill up the farm, and two days later, the neighbor who ordered it is found murdered. Can Lucy find the real murderer because she goes to jail?
Killer Thriller Book Review


Ian Ludlow, author of several bestselling spy thrillers, is in Hong Kong writing a thriller about a global conspiracy. Ian's books always seem to have plots that come true, and the CIA is watching him with this new novel. Unfortunately the Chinese thinks he is a spy and it gets him into trouble.
Killing Floor Book Review


Lee Child introduces Jack Reacher in this intriguing novel. Jack is arrested for a murder in the small town of Margrave, GA and must get involved in the investigation to find the real perpretrators and expose the corruption in the town.
Killing Mind Book Review


Detective Kim Stone leads her team in investigating the murder of members of a local cult that have left and are trying to get back into society.
King and Maxwell Book Review


Sean King and Michele Maxwell meet Tyler Wingo and help him unravel the mystery surrounding the supposed death of Tyler's father while on a military assignment. As they begin to find inconsistencies, their lives are endangered.
Knock Knock Book Review


Someone in London is murdering women by forcing them to swallow a metal ball and choking to death. Detective Lockhart and Lexie Green are trying to find the murderer even though there seems to be no clues. This is a new thriller series.
Knots & Crosses Book Review


John Rebus is introduced in this first novel of Ian Rankin's bestselling series. Rebus is assigned to investigate a case where young girls are being abducted and murdered. Rebus is also receiving anonymous crank notes containing knotted strings or crosses, but is too busy to check them out.
Laid out in Lavender Book Review


Mable rents out her lavender field for weddings and when an older couple plans their wedding a guest is found dead at the buffet table and the caterer, Mable's neighbor, is the prime suspect.
Last Day by Luanne Rice Book Review


Beth Lathrop is found murdered and her narcissistic, cheating husband is the prime suspect. Beth's sister Kate wants to get to the bottom of it and with the help of lifelong best friends, investigates along with a Detective who is familiar with their past tragic life.
Last Girl Ghosted Book Review


Wren meets Adam on a dating app; they fall in love and their relationship is growing daily. However Adam stands her up and disappears from social media and the dating app. Wren finds that three other girls went through the same thing with Adam and they are missing.
Last Girl Standing Book Review


The "First Five" who are the elitist clique at West Knoll high are the ones everyone seems to look up to. However, when one of them drowns at a pre-graduation party, things start to change. Delta marries the hottest jock at the school, and years later he is murdered; it is by one of the First Five
Lazarus Book Review


Joona and Saga are back and investigating the murders of some unsavory criminals. The problem is that the murders are very much like those committed by Walter Jurek, who was killed in the previous novel.
Lee Hollis Cozies for Summer Reading


Looking for something light and fun for summer reading? A brother and sister team who write under the name Lee Hollis, created the Hayley Powell Food & Cocktails Mystery series, and here are mini reviews of two of the installments.
Let It Crow! Let It Crow! Let It Crow! Book Review


Meg Langslow is forced to compete in a reality show when her mentor, Faulk, is attacked at Ragnar's castle. Then one of the contestants is murdered, and Meg investigates.
Let Justice Descend Book Review


Jack and Maggie are investigating the electrocution murder of a powerful politician who has been taking bribes. It's 3 days till the election and her opponent is one of the top suspects.
Lie to Me Book Review


Bestselling Author J.T. Ellison's psychological thriller involves selfish, entitled characters who may serve as a social commentary on the millennial generation today; it also is a fascinating novel with plenty of suspense and twists and turns.
Lies She Told Book Review


Liza is trying to finish a new novel, but is struggling due to drama in her life. Her protagonist, Beth, a new mother with postpartum depression, murders her husband's mistress. These two stories are fascinating, and the suspense builds in this excellent novel.
Life Support Book Review


Tess Gerritsen's second novel, Life Support, is about a doctor who gets tied up in an investigation only to find her medical license and her life are both in jeopardy.
Listen to Me Book Review


When a well-liked nurse is found brutally murdered, Jane Rizzoli is investigating. She is stumped as to the reason for the murder. At the same time, Jane's mother, Angela, has problems in the neighborhood that she wants Jane to solve. This is an excellent thriller with lots of humor.
Little Sister Book Review


James Palatine has developed a powerful surveillance device dubbed "Little Sister." Because of an arms dealer, it is in the hands of terrorists and James must get it back before great damage is done.
Livia Lone Book Review


Livia Lone was sold by her parents to human traffickers along with her sister, and were molested and abused on their journey to the US. Separated upon arrival, Livia's life quest is to find her sister and avenge what happened to them.
Liz Mugavero Cozy Book Reviews for Pet Lovers


Murder she Meowed and Purring Around the Christmas Tree are two delightful cozies that are fun to read. There are recipes for pet treats included.
Local Gone Missing Book Review


When a beloved local is reported missing and later found dead in the quaint seaside town of Ebbing, Elise King returns to work as the lead detective on the case, at first thinking that his death was of a heart attack. There are twists and turns, and a surprising denouement.
Looking Glass Killer Book Review


There is a serial killer on the loose, and Lucia Viera and Mike Ramsey are the detectives in charge of solving the case. The killer plays word games with Lucia and presents difficult riddles; unless she solves the riddles, her job is on the line, as well as her life.
Lost Hours Book Review


Beth Rivers, a suspense writer staying off the radar in Alaska while waiting for her kidnappers trial, gets involved in solving the kidnapping and murder of a visitor to their small Alaskan city.
Lucy Stone Cozy Mysteries Reviews


Lucy Stone fans will welcome both British Manor Murder and Silver Anniversary murder. Lucy, as usual gets herself and others in trouble with her amateur investigating of the murders that occur in the novels.
Lying Blind Book Review


When the body of a beautiful girl is found floating face down in a Pasadena swimming pool, Police sergeant Jim Kissick investigates and assigns his long-time girlfriend, Detective Nan Vining to the case. Nan's suspects that Jim may be personally involved in this and a previous related murder.
MacBeth Book Review


Award winning author Jo Nesbo has retold Shakespeare's classic MacBeth in a novel set in the 1970s where Duncan, chief of police is fighting Hegate, who has caused a huge drug problem in a small industrial town.
Madam Ricketts Book Review


This is the story of a reporter writing a book based on his father's notes; he interviews Madam Ricketts, and the story is told through chapters that each tell stories that are connected.
Magic, Lies, and Deadly Pies Book Review


Daisy Ellery is a piemaker, and they aren't ordinary pies. Men who treat women badly are often the recipients of Daisy's murder pies. Someone knows Daisy's secret and since there have been a couple of murders in her neighborhood, she must find the murderer before she is exposed.
Make Me Book Review


Jack Reacher travels to Mother's Rest and partners with Michelle Chang to find a missing detective. While there they encounter bizarre happenings, and their lives are endangered.
Malice in Maggody Book Review


Arly Hanks has just returned to her hometown after living in Manhattan. She is the new police chief and while the town has been fairly quiet, there is suddenly a murder, an escaped convict, and a kidnapping that Arly must solve.l
Manner of Death Book Review


Laurie Montgomery is the chief medical examiner, loves her job, and wants to help other doctors enjoy her area of medical expertise. When she meets a doctor who hates autopsies, she allows him to do some research on suicides and uncovers several murders.
Mardi Gras Murder Book Review


A body turns up in the small town of Pelican, Louisiana during Mardi Gras preparations. Maggie Crozat, the town's unofficial sleuth tries to help her detective boyfriend find the identity of the victim, but a pageant judge is subsequently murdered .
Marriage, Monsters-in-Law & Murder Book Review


Ellie Avery's main job is to keep two mothers-in-law separated during a four-day island wedding. But when the photographer is murdered, Ellie has plenty more to worry about. Someone is also trying to murder the bride, and Ellie has her work cut out for her.
Marry Christmas Murder Book Review


Mallory Shepard is a wedding planner and caterer, as well as an amateur sleuth. Her sleuthing skills are definitely needed when a stager dies while drinking a cocktail at a catered event. This one is fun
Memory Man Book Review


Amos Decker cannot forget anything, and his discovery of his murdered family plays through his mind over and over. The crime is unsolved, and more related murders are imminent.
Mercy Book Review


Atlee Pine is getting closer to finding her sister who was kidnapped at the same time Atlee was left for dead. Although she isn't sure her sister is even still alive, it's obvious someone doesn't want her to find out.
Merry Christmas Alex Cross Book Review


Alex Cross is called to work on Christmas Eve to help resolve a hostage situation; as he is celebrating Christmas with his family, he is called again to find Hala Al Dossari, who is still at large from his last novel and is plotting evil terror to the residents of Washington, D.C.
Mimi Lee Gets a Clue Book Review


Mimi Lee's new pet grooming business, Hollywoof, is getting to a slow start, but as she gets some new rich clients, she finds she must investigate why several chihuahuas have health problems. When the breeder is murdered, Mimi gets blamed.
Minced, Marinated, and Murdered Book Review


If you like all things French, you'll enjoy this new culinary mystery series. It's set in France, and features food, food, food.
Miracle Cure Book Review


Dr. Michael Holbrook has finally redeemed himself from an addiction to prescription drugs and has finally got his medical license reinstated. He's looking into a miracle heart drug, and as he learns more about the drug, he becomes a target for murder.
Mistletoe & Murder Book Review


Collette Hammond didn't expect to die at her brother's wedding reception and New Year's Eve party, but she does, and it appears to be murder. Pete Culnane and Martin Tierney, police detectives, are set to solve the murder. This is a cute series
Mistletoe, Moussaka and Murder Book Review


Lucy is trying to plan a wedding, but takes time out to participate in a fundraiser, the annual Polar Bear Plunge. She discovers the body of a man she met with while looking for a venue for her wedding; he was a pompous jerk and there are plenty of suspects.
Mitch Rapp Fans Mourn the Death of Vince Flynn


Vince Flynn, author of the internationally bestselling suspense/thriller Mitch Rapp series has passed away.
Moral Defense Book Review


Samantha Brinkmann is back and is serving as a legal advocate to a young girl, Cassie, whose family has been murdered. Samantha can relate, since much of what Cassie is going through is similar to her own childhood. Sam's investigation uncovers things that don't add up.
Mother Knows Best Book Review


Imagine that science could change mother's eggs to be mutation-free and children would be born perfect. Claire Abrams is hoping the rogue doctor she has hired can do this. But there is something sinister here, and Claire may not be able to escape.
Mother of the Bride Murder Cozy Book Review


Lucy Stone and family travel to France to attend their daughter, Elizabeth's wedding to a rich, handsome Frenchman. Lucy finds a body in a moat at the chateau where they are staying.
Moving Target Book Review


Ali Reynolds accompanies Leland Brooks to England to see relatives he hasn't seen for over 60 years; Ali attempts to solve the murder of Leland's father. B. is working at home on the attempted murder of a teenage computer whiz who is in detention because of evidence presented by B.'s company.
Mrs. John Doe Book Review


Nora Baron goes to England to identify and take the body of her husband home. Before she goes, however, she becomes involved in an illegal arms plot, several murders, and a living nightmare. Tom Savage has done an excellent job on this novel and it is recommended.
Mrs. Pargeter's Public Relations Book Review


Mrs. Pargeter gets involved in a charity organization as well as a murder. She also meets the sister of her late husband - she didn't know his sister existed, and in her investigation uncovers pure evil, as well as danger.
Much Ado About Nutmeg Book Review


This is the 6th installment in The Pancake House Mystery Series, and finds Marley getting ready for her upcoming wedding. However, her amateur sleuthing instincts kick in and she investigates the murder of a hated journalist.
Mug Shot Book Review


Pete Bennett, owner of Java Jive coffee shop, and his best friend, Juliet Langley, who runs the coffee shop are back and Pete's girlfriend has been found murdered. Pete is arrested and Juliet must find the murderer before he goes to jail for a very long time.
Murder 101 Book Review


Peter & Rina have moved from busy LA to be closer to their children in NYC. There isn't much happening in the small police department, and Peter's bored. Then some Tiffany glass panes in a family crypt are stolen, and a couple of mutilated bodies are found.
Murder at a Scottish Wedding Book Review


Paislee Shaw, protagonist in the series, is serving as Maid of Honor at her best friend's wedding when a cousin of the groom is murdered. The wedding is called off, and the groom's family who deems the bride unsuitable to marry into the family, blames the bride.
Murder at an Irish Chipper Book Review


Siobhán and Macdara take the siblings on their honeymoon in a cute seaside village, where the owner of a chipper is found murdered. They help the investigation.
Murder at an Irish Christmas Book Review


Siobhán and the O'Sullivan clan are spending Christmas in West Cork with the family of James' fiancé. Unfortunately Enda, the grandfather and a famous conductor, is murdered, and Siobhán gets involved in the investigation.
Murder at an Irish Wedding Book Review


Siobhan O'Sullivan and her siblings are set to cater the wedding of a famous fashion model in their small town of Kilbane, but complications arise when the best man is murdered, a guest is poisoned, and Siobhan's boyfriend becomes the prime suspect.
Murder at Black Oaks Book Review


Robin Lockwood is asked to help a retired DA who convicted an innocent man. She travels to his dark manor in the Oregon mountains, and when the DA is murdered, Robin must find the murderer before she is murdered herself.
Murder at Keyhaven Castle Book Review


Stella and Lyndy's marriage is postponed due to a murder. Stella investigates and puts herself in danger. This is an excellent and fascinating historical novel.
Murder at the Blueberry Festival Book Review


Lindsay Bakewell is busy making blueberry pies for the festival when she discovers a body and a goat in a boat. She investigates with her friends. This is a fun cozy.
Murder at the PTA Book Review


This is a new series by bestselling author Lee Hollis about Maya Kendrick and her detective agency. She teams up with Sandra Wallage who is the PTA president to solve a murder at the high school.
Murder at the Seven Dials Book Review


This new series set in the Regency period of England is fun as well as suspenseful. The characters are likable and believable.
Murder at the Wedding Book Review


Rina attends the wedding of one of her close friends and the bodies start piling up. She helps the detective, who was the best man, solve the murders.
Murder at Veronica's Diner Book Review


When a waitress at Veronica's Diner comes out with a knife in her back, the Ferrara family finds they need to step in to find the murderer before anyone else is murdered.
Murder before Evensong Cozy Book Review


Daniel, rector of Champton, runs into problems with some of his parishioners while trying to install a lavatory in the church. While saying Evensong, he discovers a murdered body and must investigate.
Murder Faux Paws Book Review


Both Nick and Nora find themselves deep into investigating two murders and putting themselves in danger while trying to prove a friend is innocent
Murder for Good Book Review


Ellie Quicke is worried about her husband's reputation because he keeps getting checks from people he barely or doesn't know. Why would these people bequeath him money from their estates? Hopefully Ellie will get to the bottom of it, but unfortunately will also put her and her family in danger.
Murder Girl and Murder Notes Book Reviews


Lilah Love, FBI profiler, goes back to the Hamptons where she grew up privileged and entitled, to solve a series of murders. The two books must be read together due to a cliffhanger in the first of the books.
Murder has Nine Lives Book Review


Jaine Austen's cat, Prozac has just been chosen to be in a television commercial, but when she learns she is the "before" cat, refuses to cooperate. Then the inventor of the product is murdered and Jaine is a suspect. Can she find the murderer before she is charged with the crime?
Murder in an Irish Bookshop Book Review


Irish authors have been invited to the grand opening of a new bookshop and Siobhán O'Sullivan is excited until one of the authors is found murdered in the back of the shop. Siobhán and her fiancé, Macdara must solve the murder.
Murder in an Irish Cottage Book Review


Siobhán and her fiance Macdara travel to a small village when Macdara's cousin, Jane, calls for help. Macdara's Aunt Ellen has been murdered and it is thought by the villagers that it was because she lived in a cursed cottage and was killed by fairies.
Murder in Connemara Book Review


The second installment of A Home in Ireland series is very well written and well-worth reading. Tara Meehan is a likable character and readers will like this novel.
Murder in the Gallowgate Book Review


This novel introduces DI Lola Harris who is a tough detective and great protagonist. The story is great and will make readers want to follow subsequent books in the series.
Murder in the Park Book Review


Michael Correa, Special Forces, has been called in by the new President to investigate several murders and a death in the park that has been erroneously ruled a suicide. This political thriller is well-written and fun to read.
Murder Most Fair Book Review


Verity and her husband Sidney visit her family for the holidays and when her Great-Aunt Ilse shows up with her maid, the prejudices against Germans become obvious and her maid is murdered. Verity feels she must get to the bottom of this.
Murder Most Southern Book Review


Lurleen talks Ditie into participating in a cooking contest put on by a famous television cook. The competition is held in a town close to where Lurleen grew up. Unfortunately the host's husband is murdered, and Ditie tries to solve it.
Murder on an Irish Farm Book Review


Siobhán O'Sullivan and Macdara Flannery are finally getting married, but the best man is late, and when a skeleton is discovered, they must call the wedding off and solve the mystery as well as a new murder.
Murder on the Poet's Walk Book Review


Jane Steward investigates two murders that occur at Storyton Hall resort during a poet's conference. There are many references to literature.
Murder Underground Book Review


This is a classic British historical thriller with plenty of humor and building suspense. It's a fast read and well-worth taking the time.
Murder with Cherry Tarts Book Review


Daisy is helping a homeless man who is trying to take care of his small daughter, when he is accused of the murder of an antique store employee. She must use her sleuthing skills to prevent him from going to prison.
Murder with Clotted Cream Book Review


Daisy's client, an actress who has just returned to Lancaster County, is found by Daisy murdered and covered with clotted cream in the pantry of her rustic farmhouse. Daisy investigates.
Murder with Cucumber Sandwiches Book Review


Daisy Swanson is nervous when a difficult food critic comes to her tea garden to sample her food. When he's found murdered, however, this amateur sleuth has how work cut out for her to find the culprit.
Murmurs of Insanity Book Review


Moriah Dru and Richard Lake work together to find Johndro Phillips who is a witness to a drug deal and murder, as well as Damian Hansel who is involved in a bizarre aspect of the art world. The search becomes dangerous for Dru and her clients; there is plenty of suspense.
My Perfect Wife Book Review


Heather goes back to her childhood home to help her father who is a gardener for the wealthy Huxley's on a large estate. She gets involved with a mentally ill Elizabeth Huxley, as well as other interesting characters.
My Sister's Grave Book Review


20 years after her disappearance, Sarah Crosswhite's body has been found. Her sister Tracy returns to their hometown & discovers new evidence that proves the murderer who has been serving time was erroneously convicted. Can those who planted evidence be exposed & can the real murderer be found?
Myron Bolitar Series - Characters & Booklist


Curious about the characters in Harlan Coben's bestselling Myron Bolitar series? Here is a list of the series in order of publication as well as a short paragraph on each of the main characters.
Nacho Average Murder Book Review


Robbie Jordan travels to her hometown in California for a high school reunion and investigates her mother's recent untimely death as well as a murder of an environmentalist who had ties to her mother.
Natchez Burning Book Review


Taking place in the 1960s, this Penn Cage thriller is one of the best novels of the year. The story is based on the civil rights movement, and although fictional, rings true. An eye-opening and education story that is not to be missed.
Nemesis Book Review


Psychopath and serial killer Daniel Moxley has escaped while being transported to a maximum security prison. DI Vinnie Palmer is in charge of the case and must work fast to find Moxley to stop him from murdering others.
Never Tell Book Review


Evie Carter arrives home to find her husband fatally shot in his office. She immediately gets a gun and begins shooting up his computer. Minutes later the police arrest her for the murder of her husband
New York Dead Book Review


This is the first novel in Stuart Woods' popular Stone Barrington series. Stone witnesses a body falling from a 12 story building, and becomes the lead detective to solve what becomes a murder case. Stone is forced to retire on a medical and must solve the case on his own.
Night Moves Book Review


When Chet Corvin and his family return home after a dinner out, Chet discovers a body in his study. Since the body has no face or hands, it is unidentifiable. Milo Sturgis calls Alex Delaware in to help with the psychological aspects of the case.
Nighttime Is My Time Book Review


Jean Sheridan is an honoree at a 20-year class reunion in a small town where all of her high-school friends except one have previously died. Other honorees include a group of previous high-school nerds who have become successful over the years, and one is a cold-blooded murderer.
Nine Lives and Alibis Book Review


Maddie James is on the community Halloween committee where a special guest medium is invited to do readings for residents. Unfortunately he is murdred and Maddie must find the murderer.
No Going Back Book Review


Shelby Cooke, who father is a gangster, is attacked because of her loser husband, and then her new baby is kidnapped. Lucy Murphy is the Detective investigating, and it is hopeful that Murphy finds the perpetrator before the gangsters do. Fascinating storyline with a UK influence.
No Strangers Here Book Review


Carlene O'Connor fans will welcome this novel which introduces a new thriller series set in Ireland with new characters. Dimpna Wilde, the protagonist is back to her home town and must find the murderer of a prominent resident; her father is blamed and she knows he didn't do it;.
No Time to Die Book Review


If scientists could stop the aging process, would it be taking things too far? Zoe Kincaid has DNA that may hold the answer to growing old, and when she agrees to help, those opposed to the technology will stop at nothing, including murder, to prevent it. This novel will get you thinking.
No Time to Lose Book Review


A Bank heist, the kidnapping of a bank vice president's wife, and a stolen priceless relic make for a good thriller. That is, however, if one can get through dozens of trite cliches, grammatical errors, unnecessary verbiage, and wordy boring sections reminiscent of a textbook.
Nogged Off Cozy Book Review


Julia Snowden invites her would-be subletter, Imogene, to her home in Busman's Harbor, Maine after Imogene accidentally poisons her coworkers with her "Killer Eggnog." Imogene can't go back to work, and the lease is off. Her belongings arrive with the dead body of Imogene's dead boyfriend.
Noodle Shop Mysteries by Vivien Chien


Lana Lee manages her family restaurant in this fun culinary mystery series. The characters are likable and the stories are well-written. There is plenty of food mentioned, so foodies will enjoy reading them.
Nothing Short of Dying Book Review


New protagonist Clyde Barr is introduced in this first novel of the series. Barr is not your typical hero, and while he is rescuing his sister, Jen, from a drug lord, readers will be on the edge of their seats.
Nothing to Lose Book Review


Protagonist Ziba MacKenzie has clues to solve her husbands two-year old murder, and is investigating a serial killer whose victims closely resemble Ziba herself. Ziba is in more danger that she can imagine.
Now That She's Gone Book Review


Kendall Stark is investigating the prison escape of Brenda Nevins, a ruthless serial killer who manipulated the prison warden in her escape; she is unaware that Nevins plans to get revenge on her, as well as her friend, the medical examiner, Birdie Waterman.
Of Spice and Men Book Review


Fans of cozy mysteries will like this third installment of The Pancake House Mystery Series. There are great recipes for breakfast and brunch treats, as well as fun characters.
Old River Book Review


The murdered body of a graduate student from a wealthy family is found dumped in Concordia Parish, Louisiana. Sheriff John Speckle is charged with solving the murder and gets help from the student's roommate. Other chapters cover the history of steamboats on the Mississippi River.
On the Lamb Book Review


Lucy Berberian and her friend Melanie, who owns a candy shop, attend a beach bonfire. Melanie has an argument with her landlord, and he is found dead with a piece of Melanie's candy stuck in his throat. Lucy investigates, but Melanie remains the prime suspect.
Once Was Lost Book Review


Instead of finding a missing or murdered person, Marty, a retired DC Homicide detective is helping an unsavory person disappear. A different take on a thriller, and excellent reading.
One Fatal Flaw Book Review


Daniel Pitt and Miriam fford Croft team up to solve three mysteries that end up being connected. This is a historical legal thriller that is not to be missed.
One for the Money Book Review


Stephanie Plum has just lost her job, had her car repossessed, and is down on her luck. Her cousin Vinnie agrees to give her a chance as a bounty hunter to bring in Joseph Morelli, a cop who skipped bail on a murder charge. This is her story.
One Good Deed Book Review


Aloysius Archer is introduced in this excellent thriller set in the 1940s. Archer, who is sent to Poca City to serve his parole after three years in prison for a crime he didn't commit, is the main suspect in the murder of the most prominent businessman in town.
One Last Kill Book Review


Tracy opens a 25 year old cold case that puts several politicians at risk for exposure, including the chief of police who is driving the pressure on Tracy to solve the case quickly.
One More Kill Book Review


Brandon Fisher is investigating murders committed by a serial killer who calls himself The Leopard. Fisher is actively working with Supervisory Special Agent Jack Harper who was involved in similar murders that happened years ago and weren't solved.
One of Us Book Review


Danny Doyle returns to Lost Creek, a small mining town where he grew up. While there, he gets involved in several unsolved mysteries from his past, and puts himself and others in danger as the truth comes out.
One Poison Pie Book Review


Mia Malone has moved to Magic Springs, Idaho where magic is an ordinary occurrence. She has opened her own business, Mia's Morsels, and at her first catering job, discovers the body of her client. She's a suspect so needs to find the real murderer.
Only the Strong Survive Book Review


When Jay Stark, private detective, sees his best friend and partner murdered at a local comedy club, he works to unravel the facts and to solve his friend's and subsequent murders. Jay focus' on a case they have been working at the racetrack where Greyhounds have been stolen. Fascinating!
Orchid Beach Book Review


Orchid Beach is the first installment in the Holly Barker series where Stuart Woods introduces the characters. Holly is hired as the Deputy Chief of the Orchid Beach PD, and her first day on the job not only discovers a murder, but must also find who shot her new boss, the chief of police.
Ordinance 93 Book Review


What if the government decided who was suitable to have children, and enforced their decisions? Here is a well-written dystopian novel that gives you something to think about.
Original Death Book Review


Duncan McCallum & his Indian friend, Conawago, are traveling to meet the last living relatives of Conawago's tribe. When they arrive, everyone in the village has been murdered and several school children are missing. They then begin a quest to find the murderer and the missing children.
Over My Dead Body Book Review


Jeffrey Archer has done it again in this novel in the William Warwick series. Readers will be glued to their seats with great characters, building suspense, and surprises.
Pacific Vortex Book Review


Dirk Pitt finds a communication capsule from a submarine that disappeared on its maiden voyage 6 months prior. The capsule contains clues to the disappearance, and Pitt must find not only the submarine, but who killed the crew and took it over.
Paradox Book Review


Police Chief Ty Christie witnesses a murder in the small town of Willicot; when she calls divers in to locate the body, dozens of human bones are discovered under the water, along with a unique belt buckle that may lead to the discovery of the identities of those bones.
Paranoid Book Review


Rachel Gaston still feels guilty for shooting her step-brother 20 years ago while playing a game with other classmates. Now 20 years later, classmates who testified for her and got her off on a murder charge are being murdered. Detective Cade Ryder is investigating.
Past Deeds Book Review


When a sniper murders a prominent prosecuting attorney, Brandon Fisher and a team of FBI agents are called in to help the police solve the murder. There are other similar cases, and the team investigates to a very surprising outcome.
Past Tense Book Review


Jack Reacher, on his way hitchhiking to California, stops at a small town that he remembers as his father's home town. Through no fault of his own, he finds trouble.
Pastry and Poison Book Review


Claire DeNardo is investigating the murders of bakery employees who ate poisoned tarts that were delivered to their bakeries, as well as trying to get everything done for her wedding. Unfortunately she puts herself in danger.
Path of the Assassin Book Review


Secret Service Agent Scot Harvath is forced to join a barely competent CIA team to catch the leader of a terrorist group who hijacked a 747 and killed several people. A civilian is the only person who can identify the terrorist leader, so Scot must protect her as well.
Pink Lemonade Cake Murder Book Review


Hannah is trying to solve the murder of a pro baseball player who cam back to Lake Eden where he has been banned from playing professional baseball. She is also working to get Mike to rethink his resignation.
Plaid and Plagiarism Book Review


The new owners of the Yon Bonnie Bookshop in Scotland aren't expecting trouble as soon as they arrive from Illinois to take over. Nor do they expect to find a dead body. The four owners feel they must investigate the murder, and are hoping things will come together and they can solve the mystery.
Play Dead Book Review


Beautiful supermodel Laura Ayers and basketball star, David Baskin are madly in love and against her family's wishes elope to Australia to be married. David drowns, however, while there, and Laura is left to find out why things don't add up. This novel is not to be missed.
Playing With Fire Book Review


When Julia Ansdell brings home an old music manuscript from Italy, her life changes. When the piece is played it has a mysterious effect on her daughter, Lily, and when she tries to find out the history, her life and her friends lives become endangered.
Poison Book Review


This is the 10th installment of the series, and it is as gritty as the previous novels. Readers who don't mind profanity and the lifestyle of the lower classes will enjoy this book.
Poisonfeather Book Review


Gibson Vaughan is back, and is trying to repay a judge who helped save him during his teenage years by finding the offshore stash of money of a billionaire con who bilked thousands out of their savings. Vaughan encounters interesting characters and plenty of suspense.
Portrait of Lies Book Review


A vacation cruise turns deadly, and a famous painter and his detective son help solve the mystery while changing their lives forever.
Post-Mortem Book Review


Post Mortem is the first installment in the popular Kay Scarpetta Suspense/Thriller Series, and is a fun, fast read.
Power Play Book Review


Power Play is a novel about the events behind the scene of a political campaign and the pettiness and viciousness of politicians. This novel takes place in the 70s and the characters are interesting.
Prescription for Murder Book Review


Private Detective Alexis Smith is about to marry Harry Hawkins of Scotland Yard, when she receives an urgent telegram from her sister calling her home because her mother is sick. Since her mother died years ago, she is suspicious and travels home.
Pressing the Issue Book Review


Jenna Hart's Cookbook Nook is bustling during the annual Renaissance Fair. Unfortunately, one of her friends is murdered, and she takes plenty of her time amateur sleuthing, which she's pretty good at. Hopefully she can find the murderer before there's another victim.
Presumed Innocent Book Review


Rusty Sabich, a P.A. in Kindle County, is accused of murdering a co-worker and former lover, Carolyn Pohlemus. Circumstantial evidence exists, and as Rusty tries to find the murderer and redeem himself, he becomes involved in political intrigue and a seemingly impossible situation.
Prime Evil Book Review


DCI Jack Callum and his team of detectives investigate the grisly murder of an actor who was nailed to a tree. The novel is set in the 50s, and Jack's partner is a woman; this causes friction because women aren't supposed to be good at this kind of job.
Private Moscow Book Review


Protagonist Jack Morgan becomes involved in a huge conspiracy after the murder of his friend, and travels to Moscow to get to the bottom of the crime.
Public Face Private Vice Book Review


Charlie and his team are investigating the murder of a popular BBC television personality. While the story and characters are fun, this book is written in a very juvenile manner and unless readers have lots of patience, is one that should probably be skipped.
Purged Book Review


In the fourth book in the Circle City Mysteries, members of a Wiccan coven are being murdered by a religious zealot. The suspense will keep you on the edge of your seat.
Quiche of Death Book Review


Sugar and Dixie are hired to produce a cookbook for a family that has made their business baking quiches. They are spending the weekend at a family get-together and there is a murder which they want to help solve.
Raspberry Danish Murder Book Review


Hannah's new husband, Ross, is still missing, and foul play is suspected. Ross' assistant, P.K.is murdered, and Hannah investigates. This ends with another cliffhanger.
Rather Be the Devil Book Review


Retired Inspector John Rebus teams up with his friends Malcolm Fox and Siobhan Clarke to solve a 40 year old cold case.
Reckless Girl Book Review


An old friend of Tanya's is back in town, and spells trouble for all of them, especially Freddy, when he finds that he has a 7 year old son. A gang from Manchester is trying to cash in on Freddy's turf, and some police detectives are pushing to put Freddy in Jail.
Redemption Book Review


Danny Namara and Andy Bane team up to fight a human trafficking group for the government. They are both well-schooled in Chinese martial arts, and must use their skills to win.
Relic Book Review


FBI Special Agent Pendergast is introduced in this novel about several murders that have occurred during the planning of a special exhibit in New York's Museum of Natural History. The exhibit features the statue of a strange creature from the Amazon which is supposed to be extinct - but is it?
Rhubarb Pie Before You Die Book Review


Tech developer, Mabel, is trying to sell the garlic farm that she inherited from her aunt, and it seems only developers want to buy it. When Mabel finds a rhubarb grower murdered and becomes the suspect, she must investigate and find the real murderer.
Rich Blood Book Review


Jason Rich, alcoholic and shamed personal injury attorney, returns to his home town to represent his sister when she is arrested for murdering her husband. He has never handled a defense case, and it is doubtful that he can win.
Rich Waters Book Review


Jason is blackmailed into representing Trey Cowan who is accused of murdering a police officer. The evidence is overwhelming, and Jason is sure that the case is unwindable.
Risky Biscuits Book Review


A small town murder, two amateur sleuths, and building suspense; Sugar & Spice have a lot of challenges to solve this murder before the wrong person goes to jail.
Ruby Silver Book Review


Trace Brandon is back in his third book of the series, and is working on the preliminaries to a new mine project in a tiny town. The mob is involved, as well as a nasty town bully, and Trace and his partners must get to the bottom of it before they are murdered like others involved.
Rules of Engagement Book Review


Dr. RaleighFoster and Adam Grayson, who supposedly hate each other, are paired to complete a mission for a secret agency. Very predictable plot and ending. Very poorly written and no surprises.
Rules of Prey Book Review


Rules of Prey is the first installment in John Sanford's popular Lucas Davenport Series. Lucas is up against a vicious murderer who is smart, organized, and has his own written rules. This is a must read for anyone who wants to start the series at the beginning, and all fans of John Sandford.
Run Away Book Review


Simon and Ingrid are brokenhearted that their oldest daughter, Paige, has become a drug addict and has run away with an abusive boyfriend. She doesn't want to be found, but when Simon catches a glimpse of her, he is determined to find her and help her.
Run for the Money Book Review


Travis Black discovers that over 50 million dollars is missing from his fund portfolio and must discover why and figure out a way to get the money back before it's laundered and scattered. This novel has suspense at every turn.
Runaway Girl Book Review


This is thee first installment in a fascinating new series where the "good guys" are mob bosses and the heroine has just escaped from a mob boss who was holding her hostage. This series is addictive.
Russian Roulette Book Review


Lexie's room has been rented by a Russian ballerina who is seeking asylum in the US. She is suspicious, and investigates; Harry Hawkins also has a job for her in England, so once she gets to the bottom of what turns out to be a Ballerina fiasco, she travels to England and barely stays alive.
Rusted Rails Book Review


Edward Hawkins, a reporter, travels to the small mining town of Wilder to gather information for some human interest stories. While exposing the destitute lifestyles of the miners & their families, he discovers illegal operations run by the mob, and finds himself a target of their ruthlessness.
Ruthless Girl Book Review


Anna is the target of Sophia Ivanov, the wife of a Russian mobster who was killed by Anna without Freddie's knowledge. Sophia tries her luck getting revenge, and Anna, Tanya, and Freddie are all in grave danger.
Salem's Cipher Book Review


Best friends, Salem and Bel, team up to find their mothers who have been kidnapped and possibly murdered. They travel to several historic places to gather clues; the suspense is palpable and will keep readers on the edge.
Sarah Blair Mystery Series Book Reviews


Debra Goldstein has introduced a new cozy mystery series; the characters are likable and the series is sometimes humorous and is light. This is a fun series.
Savage Reckoning Book Review


This thriller takes place in the backwoods of Tennessee where Dani Savage, a female deputy, stumbles on a case where dozens of girls have gone missing. She is up against a very powerful mafia-type family who seems to be invincible. She, her family, and co-workers are in danger throughout.
Saving Anna Book Review


Jake and Frankie go undercover to investigate some corruption in the MOD, another law enforcement department.
Secret Service Book Review


Kate Henderson is a British spy, but treats her job as just another 8-5 office job and works with her husband to raise two children and take charge domestically. There is a mole on her team who keeps thwarting her mission, and she must find out who it is before she is ruined.
See Something Book Review


In this eleventh novel in the Witch City Mysteries, Lee Barrett finds a woman who has amnesia and doesn't know what she is doing sitting on the bench in the center of town. Lee takes her home and suspects her memory loss is due to seeing a murder that is being investigated.
Serpentine Book Review


Alex and Milo are back in the 36th novel in the series where they are trying to solve a 30-year old murder with no clues. Most of the people they need to talk to are already dead, and it's interesting how they investigate the case and follow what they come up with.
Shadow of Night Book Review


Matthew and Diana from A Discovery of Witches are back, having traveled in time to the 1500's, not only to get away from those trying to kill Diana, but also to find a witch to teach her the craft. They are also searching for Ashmole 782, the book that brought attention to Diana in modern times.
She Be Damned Book Review


Heloise Chauncey is a former prostitute, now wealthy courtesan, and is also a detective. The police trust her and hire her for investigations since she knows a different side of respectable. This historical novel is fun and takes place on the seedy side of the 1800s.
Shutter Island Book Review


Dennis Lehane's Shutter Island follows Teddy Daniels in his search for a missing patient at the Ashecliffe Hospital for the Criminally Insane in this surreal dark thriller. Nothing is as it seems, and fans of the bizarre will love this novel.
Sieve and Let Die Book Review


Jaymie's best friend, Val, is the main suspect in the murder of a classmate and Jaymie must uncover the clues to vindicate her before she's charged and sent to jail.
Sign Up for the Free Suspense/Thriller Books Newsletter

Silent Night Book Review


It's Christmas Eve in New York and when Catherine and her young sons are in Rockefeller Center, Brian follows a girl who picks up his mother's wallet when she unknowing drops it. Unfortunately the 7-year old gets kidnapped by a murderer while trying to get to the wallet. The suspense never ends.
Simply Lies Book Review


Mickey Gibson, a single mother, works from home finding hidden assets of the mega-rich. That is, until she becomes involved in a dangerous murder investigation.
Six Cloves Under Book Review


Gin Jones is the author of The Garlic Farm Mystery Series, and this is the debut novel in that series. The book is a quick read, and fun; it also includes garlic recipes at the end.
Six Years Book Review


Jake Sanders falls in love with Natalie Avery, but suddenly she dumps him and marries someone else. When her husband dies, Jake begins a search for her that puts her life as well as his in grave danger.
Sleep No More Book Review


In his novel, Sleep No More, Greg Iles writes of a happy family man who gets tangled up in big trouble when he notices a woman mouthing the word, "soon." as he leaves his daughter's soccer game.
Sleeping Beauty Book Review


17 year-old Ashley Spencer survives a horrendous ordeal where her best friend and father are murdered during the night. She becomes a target herself, and is in danger throughout the entire novel. Phillip Margolin tells an excellent, albeit scary, story that will keep readers on the edge.
Sleuth on Safari Book Review


Sisters Charlotte and Naomi are excited to go on an African Safari. However, when one of the other guests is found dead and Naomi thinks it's murder, most of the time is spent investigating what no one else thinks is suspicious.
Smokescreen Book Review


Fans of Iris Johansen who is the author of the Eve Duncan series will want to pick up this novel. It certainly isn't one of her best, so those who read other authors will probably like something else.
Snakes and Ladders Book Review


A new serial killer is terrorizing London and his methods are similar to Vernon Sanger, who is on death row in an English Prison. Ziba MacKenzie is the only detective he'll talk to and meeting with him helps with clues but causes personal trauma.
Someone Knows Book Review


Allie Garvey witnessed a horrible death twenty years ago and is still guilt-ridden because of her involvement in the death. As she comes back to her hometown to attend a funeral, she finds that something bad is happening to her old friends who were witnesses.
Southern Sass and a Crispy Corpse Book Review


Marygene Brown helps her sister run the family diner after the death of their mother on Peach Cove Island, and when Marygene discovers a dead body that has been burned to a crisp, she starts to investigate. Her investigation gets her into a bit of trouble with law enforcement.
Spirits and Sourdough Book Review


Katie Lightfoot goes on her first Ghost tour in Savannah, and gets involved in the investigation of a murdered woman who is pleading for the witches to find her murderer.
Split Second Book Review


Maggie O'Dell, FBI Profiler, is being stalked by Albert Stucky, a cold-blooded murderer who has escaped from prison. He is murdering the women she comes in contact with, and Maggie is feeling grief and guilt for murders of innocent women. Can Maggie get him before he gets her?
Stalker Book Review


Joona Linna comes back after having been missing for several years and teams up with Erik Maria Bark to solve a series of bizarre murders where videos of the victims are sent to Swedish National Crime just before they occur.
Starr Bright will be With You Soon Book Review


Serial killer, Sharon Donner, who is estranged from her twin sister, Lily, decides to visit her hometown, after 15 years away. She is welcomed with open arms, by Lily and her family, but her influence may just ruin the lives of her only relatives.
Stay Close Book Review


Most of us dream of living the life of Megan Pierce, but she is bored, and when she revisits her past life, the nightmare begins. Detective Broome seeks her help on a missing person case and subsequent murders, and she feels obligated to help while trying to hide it from her family.
Stealing the Countess Book Review


The Countess Borromeo, a $4 million Stradivarius violin has been stolen, and Mac McKenzie has been asked to negotiate with the thieves to get it back. This is the 13th book in a humorous and fun series.
Still Life Book Review


Chief Inspector Armand Gamache is introduced in this award winning novel which is the first in the popular series. He is called to investigate the murder of an elderly spinster in Three Pines, a tiny charming village near Montreal. This excellent novel will keep you guessing.
Still See You Everywhere Book Review


Frankie Elkins is persuaded to find a serial killer's long-lost sister before her execution which is expected in less than three weeks. Frankie finds herself undercover on a remote island in the pacific.
Stolen Ones Book Review


Kim and her team are investigating the kidnapping of a young girl from a children's centre; this leads to trying to solve several kidnappings and murders that happened previously.
Strangled in Paris Book Review


Victor Legris is back in what at first seems to be an unsolvable mystery. Fans of this series and francophiles everywhere will want to pick up this excellent novel.
Strawberry Rhubarb Pie Book Review


When Professor Daniel Jonson's mother dies, he must deal with family guilt. His girlfriend, Claire, who is also a professor is trying to help him uncover family secrets to remove that guilt. This is not an exciting novel and would be perfect for someone with insomnia.
Summer Girl Book Review


Jack Sant is a vampire helping the police clear cold cases on the island of Malta. This is the first installment in the Blood for Blood series, and deals with a 14 year old girl who was raped and murdered in the early 1980s. The novel is very dark and suspenseful.
Sweet Cream Ladies, Ltd. Book Review


Babs and Bootsie, struggling actresses, form a company to knock off ex-husbands, professional rivals, and bad people. The problem is they announce it to the world while in a drunken stupor. Those on their list are subsequently murdered, and Babs and Bootsie are in trouble.
t's Your Party, Die If You Want To Book Review


Liv McKay and her best friend Di are trying to solve the murder of a not-well-liked citizen of their town, Morgan Robison, who loved to party and steal other women't husbands. They get into a bit of trouble, of course, and readers will enjoy this fast, fun novel.
Tea Cups & Tiger Claws Book Review


Identical triplets are born to a low-class family and two are sold to a rich duchess. The third who is destined to grow up in a loveless, alcoholic home, seeks revenge on parents, sister, and anyone who stands in her way to move to the top and be accepted and respected.
That Darkness Book Review


Hardened criminals are being murdered, and Jack Renner is on the team of detectives to solve the. Maggie Gardiner, fingerprint expert, is collecting not only fingerprints, but trace evidence, and that leads to one person who is committing the murders. Can Maggie let it slide?
The 12th of Never Book Review


Lindsay is ready to deliver her baby, Joe is out of town, and there is a violent storm preventing travel to the hospital. Yuki is trying a murder case involving a lawyer who murdered his wife; Cindy & Richie break up, and the body of a famous designer is taken from the morgue.
The 6:20 Man Book Review


Travis Devine takes the 6:20 train daily and during a stop, watches the mega rich which includes the owner of the company he works for. He is pressured to investigate the company and gets in plenty of trouble including being a murder suspect.
The Accidental Assassin Book Review


Victor Green is mistaken for a world famous mob assassin when he falls from a tree onto a vicious mobster and accidentally kills him. This starts a cycle of mob hits that Victor becomes inadvertently involved in. You won't want to miss this hilarious spoof of the suspense/thriller novel.
The Amber Room Book Review


Rachael Cutler's father is murdered, but leaves clues in the search for The Amber Room, a treasure that was lost just after WWII. She and her ex-husband travel to Germany and are pursued by murderers who are searching for the Amber Room. The suspense is palpable & continues throughout the novel.
The Argentine Triangle Book Review


Craig Page travels to Argentina to find out what happened to his friend and colleague; he gets involved in a dangerous plot of international intrigue, with evil key politicians from both the US and Argentina fighting for power.
The Athena Project Book Review


A team of exceptionally gorgeous women is sent on a dangerous mission to thwart a plot by the Russian Mafia to further the scientific research on teleportation which was started in the 40's. The Russians are using humans in the tests, which result in grotesque dead bodies. Plenty of suspense.
The Baker's Wife Book Review


Audrey & Geoff Bofinger own a bakery in a small town; Geoff was a pastor, but was fired due to an elder of the church presenting erroneous evidence. That elder's wife is missing and he is holding several people hostage in the Bofinger's bakery; Audrey must find her before the hostages are shot.
The Bakeshop Series Culinary Mysteries Review


In The Bakeshop series of cozy mysteries, Jules Capshaw, owner of Torte, a high-end bakery, is also an amateur sleuth and gets herself into trouble trying to expose murderers. These are fun and include fabulous recipes.
The Bat Book Review


Harry Hole, a policeman from Oslo, is sent to Australia in order to observe the investigation of the murder of a Norwegian girl. The nuances of the Aboriginal culture as well as the suspense make this a must-read book for thriller lovers.
The Beast Book Review


Peter Decker is called to the scene of a bad smell and a roaring Bengal tiger at the apartment of billionaire, Hobart Penny. Penny was murdered, but not by the Tiger, and the eccentricities of the Billionaire are exposed as the murder investigation proceeds.
The Black Box Book Review


Detective Harry Bosch is in true form in this thriller as he works to solve a murder that he started investigating over 20 years ago.
The Black Echo Book Review


Harry Bosch is introduced in the first novel of the popular series. He is called to investigate a dead body and finds he knows the victim, who has ties to a huge bank vault robbery. Bosch and an FBI agent are in danger throughout the novel, and barely stay alive long enough to solve the case.
The Black Inheritance Book Review


Annalisa Easton, along with her sister and mother move to North Carolina after the death of her father. There they encounter some witches who were murdered centuries ago and want Annalisa to carry out their revenge on the last surviving relative of their murderer.
The Black Widow Book Review


Gabriel Allon is back and rather than taking over as Chief of The Office, must take care of a problem with ISIS by infiltrating the organization with one of his new spies. As usual, Silva's extensive research and vivid imagination make for a fascinating novel.
The Blood Promise Book Review


Mark Pryor's third installment in the Hugo Marston Series is full of suspense and intrigue. Hugo is assigned to babysit a US senator who is in France to negotiate a political issue, and gets involved in solving a murder and putting his own life in danger.
The Bone Bed Book Review


Kay Scarpetta is back with a body she's pulled out of the bay and 2 missing persons who she thinks may be connected; an attractive FBI agent is after Benton, and Kay's jealous. Marino is suspected in the murder of a woman he doesn't know, and Kay's job is to make sense of it all. Whew!
The Bone Collector Book Review


The first novel in the popular Lincoln Rhyme series by author Jeffery Deaver, is a thriller that will not be easily put down.
The Bone Garden Book Review


Julia Hamill digs up some old human bones while working in her garden and becomes involved in solving the mystery of who the murder victim was. The story of Rose Connelly comes to life and makes for fascinating reading.
The Bone Tree Book Review


The much anticipated second installment in the Penn Cage Trilogy lives up to the expectations. Penn Cage, et al, including the corrupt Snake and Forrest Knox will stop at nothing to win.
The Book of Candlelight Book Review


The four friends in the Secret, Book, & Scone Society are back and are solving a murder. Nora, as usual, takes the lead as the head amateur sleuth, and discovers plenty of new things about the town of Miracle Springs, as well as several suspects.
The Book of Life Book Review


The final installment in the All Souls Trilogy will not disappoint. It is fascinating and well-written, and most will find it difficult to put down.
The Bookseller Book Review


Mark Pryor introduces Hugo Marston in this novel that is set in Paris. Marston witnesses his good friend, and bouquiniste, Max, kidnapped at gunpoint just after selling him a rare book. Marston teams up with a beautiful journalist to find Max and solve the subsequent murders of other bouquinistes.
The Boy From the Woods Book Review


Teenager, Naomi Pine is missing, and Hester Crimshaw's grandson, Matthew is worried. Hester is a tough attorney from previous Coben novels, and she teams up with Wilde, a boy found alone in the woods 30 years prior, to investigate the disappearance.
The Burglar who Counted the Spoons Book Review


After a 10 year hiatus, everyone's favorite burglar, Bernie Rhodenbarr, is back, stealing for hire, and getting himself involved in a murder investigation. Bernie must find the murderer so that he doesn't get blamed. This book has plenty of suspense, as well as humor.
The Burning Book Review


Clay is sent to investigate a murder and finds evidence that his brother, Luke, may be involved. As the investigation goes on, he doesn't know whether to cover up evidence or search for his missing brother.
The Burning Pages Book Review


Delaney and Hamlet attend a Burns Night Dinner in honor of the Scottish poet Robert Burns. Later that night the building burns down and a body is found in the rubble. Hamlet is the prime suspect, and Delaney must investigate to find the real murderer.
The Burning Room Book Review


Harry has a new partner who has no homicide experience, and they are assigned to a case where the murder victim has died 10 years after the crime. Although there is a body, all the evidence is old. As they investigate, their lives are endangered and the suspense builds.
The Butterfly House Book Review


Set in Denmark, this novel is fascinating, not only because of the unique culture, but also because Engberg tells an excellent story with building suspense throughout. You won't want to miss this book.
The Candy Cane Caper Book Review


Beloved character, Sadie Hoffmiller, from 12 previous culinary mysteries, is back. This time, she is not solving a murder, but trying to solve a suspicious theft of priceless ornaments that belong to her friend in a nursing home. There are plenty of suspects, and surprises in this novel.
The Cardinal's Sin Book Review


Jake Travis is assigned to kill an international assassin who has been targeting the families of US Special Ops agents. After completing the assignment, he learns that he has killed the wrong man.
The Case of the Purloined Painting Book Review


Sean Sean, a private detective, is hired to investigate two minor and seemingly unrelated cases that lead to his involvement finding a painting that was stolen during World War II.
The Casual Vacancy Book Review


J.K. Rowling's Adult novel debut is a fascinating character study of people most of us actually are acquainted with, and even though it's very dark and sometimes depressing, is a suspenseful story of choices and consequences. Rowling has an uncanny way of capturing true human nature.
The Child Book Review


The skeleton of a baby has been unearthed at a construction site, and it is thought to be the remains of a baby kidnapped from the maternity ward 40 years prior. When a reporter starts nosing around, she brings 3 women together who are involved to solve the mystery.
The Chocolate Raccoon Rigmarole Book Review


Lee Woodyard must solve a weird mystery where thieves break into businesses and steal only foodie treats. It gets serious when a dead body is found, and Lee and her friends find themselves in danger.
The Chocolate Whisperer Series


The Chocolate Whisperer Series is lots of fun - especially for chocoholics. The novels include recipes, all including chocolate, and are light cozies and fast reads.
The Cove Book Review


The Cove is the first in the popular FBI Thriller series. Catherine Coulter, a popular romance novel author, introduces new characters who will be featured in the subsequent novels. This novel is a little heavy on the romance.
The Cruising Serial Killer Book Review


Forman Blocker has an innovative way of getting free cruises. A serial killer, he simply assumes cruise passenger's identity after killing them, steals their assets, and cruises the world. So far, nobody has been able to catch him. Will he make a mistake?
The Crypt Thief Book Review


Hugo Marston is in charge of investigating two murders occurring in a famous Paris cemetery, as well as catching a man who has dug up several graves and taken the bones. This is the second novel in the series, and each one keeps getting better.
The Cuckoo's Calling Book Review


J.K. Rowling, writing as Robert Galbraith, introduces a new series of crime thrillers with a very unique protagonist, Cormoran Strike, a down-and-out private detective.
The Cupcake Caper Book Review


Dr. Bree Watson may have a Ph.D in chemistry, but when her boss is murdered, she must investigate to clear her name. She adopts his cat, makes cupcakes, and gets herself in plenty of trouble while trying to find out who the murderer is.
The Cutting Place Book Review


Maeve and Derwent are back and trying to solve a murder where a young woman was murdered, cut into pieces, and thrown in the river. The murdered woman was a journalist who was working on a story regarding a men's club with rich men involved in nefarious activities.
The Darkest Evening Book Review


Vera Stanhope discovers an abandoned baby in a car seat during a snowstorm; the mother of the baby is then found murdered, and Vera and her team must solve the murder. Vera's relatives are part of the puzzle, and she feels shunned by them.
The Darkest Place Book Review


Robin Lockwood takes on a case which turns out to have personal consequences for her. When she goes home to Elk Grove to recover, she defends a woman who was a surrogate and kidnapped the baby and assaulted the mother. Plenty of suspense here
The Darkness of Evil Book Review


Jasmine Marcks has just released a tell-all book about how it was to grow up with a father who is a serial killer. She had been instrumental in getting him convicted, and now he is in a facility for the rest of his life. He has, however, done the impossible and escaped and is after his daughter.
The Dead Key Book Review


The Dead Key is an intriguing thriller that tells the story of two women working in the same building 20 years apart. Dark secrets from an earlier time are exposed, putting the characters in danger.
The Deadliest Sins Book Review


Detective Jack Murphy and his partner Liddell Blanchard are assigned a grisly case where a full truckload of illegal immigrants is found and the occupants are murdered. More murders occur, and there is building suspense throughout the novel.
The Deepest Dark Book Review


Bestselling author, Abby Miller, devastated by the loss of her husband & daughter in an automobile accident, goes to their backwoods cabin to try to get over it. While there, she's kidnapped by a prison escapee, and he and his two companions threaten her life. This is an edge-of-your-seat read.
The Devil You Know Book Review


Evie Jones, a young journalist, becomes obsessed with finding who murdered her best friend Lianne 10 years prior, and because of her inexperience, almost ends up murdered herself. This novel will keep you on edge until the very end.
The Devil's Triangle Book Review


Catherine Coulter and J. T. Ellison has teamed up to write The Brit in the FBI series. This is the fourth installment and is a quick, fun read.
The Devil's Violin Book Review


Hired to steal a famous violin that was played by the Devil himself, Gus Happy and Maria Sononi work together, and Chris Clarke tries to stop them. A violinist is murdered, and there is suspense and surprise throughout.
The Diva Cooks up a Storm Book Review


The 11th installment in the Domestic Diva series finds Sophie attending a fancy dinner for foodies but things go wrong and a man is murdered. Sophie, amateur sleuth and professional event planner investigates.
The Eighth Sister Book Review


Robert Dugoni has created a new character, Charles Jenkins, who accepts a mission from his former CIA boss to travel to Russia and find the Russian Operative who is killing US agents.
The End, My Friend Book Review


Tony & Evo are at the center of chaos and must leave their home to find a safer place; society as we know it is no longer. This dystopian novel will get you wondering what will happen as the end comes near.
The English Girl Book Review


Gabriel Allon, spy and assasin, is hired to find a kidnapped English girl with strong political connections. However, when he pays the ransom to the suspected kidnappers, they blow up the car she is in and she is killed. Allon must find the kidnappers and bring them to justice.
The Escalante Enigma Book Review


Ronnie McCall and Mitch Blaine are old friends; Ronnie needs help in finding her missing husband and brother; they travel on a restored PB-5A World War II aircraft several thousand miles to unravel a strange and fascinating mystery.
The Escape Book Review


John Puller is back, and is assigned to find his brother, Robert, who has escaped from the maximum-security military prison in Leavenworth. John has no idea if his brother is guilty of the crimes that sent him to prison, The mission is dangerous, and John doesn't trust those he is working with.
The ET Murders Book Review


FBI agents are being murdered, and it seems they are all connected to a group that has evidence of extraterrestrial sightings. Max Austin travels to New Mexico and almost loses his life dealing with a government coverup and dangerous characters.
The Farm Book Review


Andy Carlson knows secrets that could ruin the president. He's also in love with the CIA operative who is trying to kill him before he divulges those secrets. When they visit "The Farm" for a romantic weekend, things don't work out as either expects, and both are in danger of losing their lives.
The Festival Murders Book Review


Francis Meadowes, the protagonist in this new series set in England, investigates two murders that occur at the annual literary festival held in the small town of Mold-on-Wold. The English setting is charming.
The Final Twist Book Review


Coulter Shaw is back and following clues his father left him and is searching for a courier bag which has the evidence he needs not only to expose a corrupt company, but also to prevent the murder of an entire family.
The Fire Witness Book Review


A grisly murder is discovered at a home for wayward girls. A young girl who disappears is suspected when a bloody hammer is discovered under her bed. When a second murder is discovered at the home, Joona Linna is called in.
The First Counsel Book Review


Michael Derrick, a white house lawyer, has a date with the first daughter, Nora. He is so infatuated that he goes along with her antics, in ditching the Secret Service, Barhopping, following Michael's Boss, and stealing blackmail money. Michael tries to protect her and ends up a murder suspect.
The Forgotten Book Review


John Puller is back in The Forgotten, David Baldacci's thriller novel set in Paradise, Florida, where he goes to visit his Aunt and ends up investigating her suspicious death as well as other strange happenings in the town.
The Fourth Enemy Book Review


Daniel Pitt is the Junior prosecutor to a new lawyer at the firm, Gideon Hunter who is known for taking chances on difficult cases. They are prosecuting Malcolm Vayne for fraud; Vayne is known for his philanthropic help in the community and is well loved.
The Ghost Orchid Book Review


Milo Sturgis and Alex Delaware are investigating the double murder of a millionaire's wife and the heir of an Italian shoe empire. Kellerman's excellent writing is back on par and this is an fascinating read.
The Girl Beneath the Sea Book Review


Sloan McPherson is a police diver and discovers a body while diving for artifacts for her college professor. She is considered a suspect, but investigates and opens a can of worms and gets involved in a drug cartel and some influential corrupt leaders.
The Girl on the Train Book Review


Everyone, it seems, is loving this unique, suspenseful read. Rachael rides the same train every day into town and back, and what she sees out the window causes her to get involved in a murder investigation were she unknowingly puts herself and others in grave danger.
The Good Wife Book Review


Martha Mason, a popular, highly respected member of the community is found murdered when she disappears to see an old friend while enjoying a day at the races. As Henry Johnstone investigates, he finds that Martha may not be the woman they believed her to be.
The Goodbye Man Book Review


Colton Shaw tracks two young men who have been involved in a horrible hate crime and when he gets them, learns that they were simply defending themselves. One of the men commits suicide and while Shaw is trying to find out why, he gets involved in a cult. Fascinating and worth reading.
The Hanging Girl Book Review


The detectives in Department Q are saddled with solving a decades-old murder in another jurisdiction and find themselves in the middle of a sun-worshipping cult, and also in dangerous situations. There are enough twists and turns for any thriller reader.
The Heist Book Review


The Heist is the 14th novel in the popular Gabriel Allon series. As usual, Daniel Silva has presented a fascinating novel that is believable and well-researched.
The Herons Cry Book Review


When an artist's father is discovered murdered in a rural area of North Devonshire, Matthew Venn is called in with his team of detectives to solve the crime. Venn is a good detective and interesting character, and the novel is excellent
The Hit Book Review


Will Robie's new assignment is to find a rogue agent who has apparently gone to the other side; she is killing some of their own, rather than those she has been assigned to assassinate. Can Will carry out his assignment and stay alive?
The House Across the Lake Book Review


Casey Fletcher is recovering from the death of her husband as well as bad press which has ruined her career. She is trying to get over it by staying at her family's lake house where strange things happen, including murder and a supernatural twist.
The Hunger Games Book Review


Katniss Everdeen and Peeta Mellark are the tributes from District 12; they will go to the capital in The Hunger Games to fight to the death to be the single victor in the country.
The Hunter Book Review


When Trey's father comes back to a small Irish town after being gone for 4 years, Trey decides it's time for revenge for her brother's disappearance. Her father is trying to scam the farmers and has brought a millionaire to help convince them there is gold on their land, and a man is murdered.
The Impossible Dead Book Review


Malcolm Fox is investigating three cops who may have covered up and tampered with evidence in a case against fellow police officer Paul Carter. During this time, the case involves suicides and murder, as well as danger for Fox.
The Innocent Book Review


David Baldacci introduces a new character, Will Robie, who is an assassin for several US Government entities in The Innocent. When Will refuses to carry out an assasination, it causes major problems, including threats to his life.
The It Girl Book Review


When Hannah's roommate, April, was found murdered, she testified against a faculty member which resulted in his conviction. 10 years later he died in prison and Hannah wonders if she helped convict an innocent man.
The Kensington Kidnap Book Review


This is a new series that is suitable for young readers as well as old. It introduces Epiphany (Pip) Bloom who has up till now been a loser, but finds her niche as a private detective.
The Kill Artist Book Review


Daniel Silva's first novel in the Gabriel Allon series is a must read for spy/espionage thriller fans who want to read a well-researched, well-written series. Prepare to enter the world of one of the most celebrated art restorers who just happens to be an Israeli spy.
The Kill Room Book Review


Lincoln Rhyme is back and investigating the assassination of an anti-American. The assassination was ordered by the US government, and may have been a mistake. Lincoln, Amelia, and others are in grave danger and may not live to star in an 11th novel.
The Killing of Polly Carter Book Review


DI Richard Poole has been assigned to what appears to be the suicide of a top model. However, because of several inconsistencies, he is convinced it is murder. Part of the popular BBC Death in Paradise television series, this book will appeal to almost everyone.
The King Tides Book Review


Jon Lancaster teams up with Beth Daniels to solve a stalking case. This is the first in a new series, and is a good book for thriller lovers.
The Last Kingdom Book Review


Cotton Malone travels to Bavaria to help his friend, Luke Daniels out with a difficult and dangerous mission that could change the political profile of the country.
The Last Man Book Review


Mitch Rapp, finds himself in Afghanistan searching for a kidnapped friend and fellow operative, Joe Rickman.
The Last Resort Book Review


Seven people with secrets are invited to an all expense paid holiday on an island to test out new technology. Each of the seven has a secret. Although this will remind you of a classic Agatha Christie novel, it is very different, and is worth reading.
The Last Second Book Review


Drummond and Caine are back and out to save the world from a genius astronaut who believes she is going to live forever with aliens who are destroying the earth to take over. Sounds a little farfetched, but this one is good and exciting reading.
The Last Thing She Ever Did Book Review


Liz and Owen are neighbors to Carole and David, whose young son Charlie has gone missing. Liz is involved, and she chooses to lie about it, opening a can of worms and affecting the neighbors' relationships.
The Leopard Book Review


Harry Hole, unconventional hero (alcoholic and drug addict), is asked to leave Hong Kong to go to Oslo to find a ruthless serial murderer. He is up against Mikael Bellman, of Kripo, who cares only about his career and wants to ruin Harry. Plenty of suspense and life threatening danger.
The Lion's Mouth Book Review


Prime Minister Brigitte Volter has been murdered in her office, and clues are scarce. There is much suspense, as well as plenty of twists and turns in this Norwegian police procedural thriller.
The Lions of Lucerne Book Review


Brad Thor's debut novel introduces his character, Scot Harvath, and takes him through an exciting search for bad guys who kidnapped the president.
The Lost Symbol Book Review


Dan Brown's book, The Lost Symbol, is the third in the Robert Langdon series, and is definitely recommended reading for anyone who loves a good thriller.
The Match Book Review


Wilde finds some relatives due to a DNA test and a match on an online ancestry database. In his quest to find his parents, this is a positive breakthrough, but opens up a can of worms that is related to a well-known murderer.
The Maze Book Review


John Corey is back and readers will wonder if he is real. It's beyond me how this totally flawed character can be so popular.
The Middle Sister Book Review


Jack Salvo is hired by a wealthy woman to find her middle daughter, Lillie. Lillie's sisters are willing to help, as well as some of Lillie's friends. Jack follows the clues, and the book is well-written.
The Midnight Lock Book Review


Lincoln Rhyme and Amelia Sachs are back trying to solve the mystery of a locksmith who breaks into homes of internet influencers and watches them. There is a related murder and plenty of ups and downs.
The Mirror Man Book Review


16 year old Jenny Lind was kidnapped on her way home from school and found hanging in a park five years later. Joona Linna is on the case, and also trying to find the serial kidnapper who took Jenny and others.
The Monticello Project Book Review


Jon Scott is undercover at a construction site to oversee the elimination of theft, but becomes involved in a cocaine distribution ring, as well as murder. He and his girlfriend are in danger of being victims.
The Murder Book Book Review


This is a followup to Lissa Marie Redmond's A Cold Day in Hell. Protagonist Lauren Riley is found stabbed and holding on to life after pursuing a murder within her own police department. Few things are important enough to cover up and murder the one looking into it, and Lauren is in danger.
The Murderer's Daughter Book Review


Grace Blades' witnessed the murder-suicide of her parents, was shuttled from foster home to foster home, and finally becomes a psychologist. When a client from her past seeks her help and is murdered, she must delve into her past to stay alive.
The Museum of Desire Book Review


Milo is called to a murder scene where four bodies are staged in a limo after a huge party in a huge mansion. He calls Alex in to help him solve the murder that seems to have no clues. Excellent and worth reading.
The Neon Rain Book Review


The Neon Rain is the first novel in the Dave Robicheaux series, and is the perfect introduction into the bestselling series. This series is one that will appeal to thriller readers who enjoy macho, aggressive protagonists.
The Never Game Book Review


Colter Shaw, the new protagonist in a new Jeffery Deaver series, finds missing persons, and in this fascinating novel, the missing persons have been kidnapped and will be soon murdered.
The Next Girl Book Review


Deborah Jenkins was kidnapped while walking home from work and presumed dead after four years. But a baby was found on a doorstep with Deborah's DNA, and proved she was alive. Deborah hasn't been found, but a new search has been started.
The Nightmare Book Review


Several murders that seem to be connected to a peace activist are being committed by a professional, and Penelope Fernandez finds herself, along with her boyfriend, running from the murderer. This novel is very suspenseful and will keep you on the edge.
The Ninth Floor Book Review


The Ninth floor of St. Michael's Hospital has been closed off for years; it's said it's haunted, and strange events, as well as murders and suicides are common occurrences after Ryan Sterling returns to her hometown after 10 years to help her Aunt Bee recover from a serious illness.
The Old Woman with the Knife Book Review,


Hornclaw is employed by a "disease control specialist" company, but is actually a 65 year old assassin who is very good at her job. Some of her co-workers want to ruin her. This is both funny and suspenseful.
The Organ Takers Book Review


Surgeon David McBride made a mistake years ago and is being blackmailed into removing organs from unwilling victims. He doesn't know who is behind the illegal scam, but when he begins to investigate, he finds he and his loved ones are in grave danger.
The Other Daughter Book Review


Rachel's 2 /12 old daughter is kidnapped in the mall while she's having coffee with friends. Several years later a family moves in and she is sure their eldest daughter is her missing daughter from long ago.
The Perfect Alibi Book Review


Robin Lockwood, protagonist from a previous novel, is back and the legal case she is handling seems to have impossible odds. Attorneys are being murdered, and Robin may be next if she doesn't solve the case.
The Perfect Wife Book Review


Abbie wakes up after being in a five-year coma. She remembers nothing, and her husband, who is a techie from Silicon Valley, is the only one giving her information about her previous life. As she is fed information so that she has memories, she begins to wonder if they are real.
The Poisoners Book Review


Madame de Brinvilliers was executed in 1676 in France, for poisoning her father and siblings; dozens of wives followed suit and obtained poison to get rid of their abusive husbands. This fascinating thriller is fiction, but the story in woven into the factual accounts of the day.
The Politician Book Review


DS Cross and his partner Josie Ottey are assigned to the murder of a prominent politician. Cross' unique personality makes for a fascinating novel.
The Prettiest One Book Review


Caitlin Sommers arrives home covered with blood carrying a bag with a gun and prosthetic hands, and no memory of where she has been for the past seven months. Is she guilty of murder? Why are there dangerous men stalking her?
The Price of Honor Book Review


Did you ever wonder just what is expected from a CIA spy? In the novel, readers will learn just how high a price is expected, especially when the spy marries someone from the other side.
The Professor Book Review


Tom McMurtrie is fired from his college job and tries his first case in 40 years. This is the first book in a fascinating series and is edge of seat reading.
The Proof of the Pudding Book Review


Protagonist Georgiana must find a murderer when her chef, Pierre, is accused of putting poison in some food at a dinner party he was cooking for.
The Quiet Type Book Review


Think you've seen everything? This is the first of a bizarre trilogy about a woman with a dark hobby. It is perfect for those who are searching for something different.
The Rabbit Factor Book Review


Henri Koskinen, a nerdy insurance actuary, inherits his brother's adventure park and is threatened by the mob to pay his brothers gambling debts. Henri's involvement puts him in grave danger. This novel is well-written and very funny.
The Rabbit Hunter Book Review


Joona Linna and Saga Bauer team up to solve a series of gruesome murders related to a bizarre nursery rhyme and a boarding school. As always, the novels in the Joona Linna series are hard to put down.
The Racketeer Book Review


Malcolm Bannister knows who killed an important federal judge, but is presently in a federal prison serving time for a crime he didn't commit. Can he make a deal with the feds that will release him from prison and also bring the perpetrator to justice?
The Red Lotus Book Review


Alexis and her boyfriend Austin are on a bike tour in Vietnam, and Austin is killed in a hit and run. Things don't add up, and Alexis finds herself in a dangerous investigation that may have global consequences.
The Redbreast Book Review


Highly Acclaimed Norwegian author Jo Nesbø won the prestigious Glass Key Award for Best Nordic Crime Novel for The Redbreast; this is a great novel and definitely worth reading.
The Rising Tide Book Review


Friends who have been meeting every five years on Holy Island for 50 years find one of their own murdered. Everything points to one of them being the murderer. Edge of the seat suspense
The Sanctuary Book Review


Jeppe Kørner has gone on leave to an island, and finds Esther de Laurenti there also working on a biography, while Anette Werner is left to solve a series of murders. Not Engberg's best.
The Santa Klaus Murder Book Review


Sir Osmond Melbury has been murdered at his family Christmas party, and the suspect was wearing a Santa suit. Although anyone in the family has good motive, the man playing Santa has none. This a fun novel - a cross between a British comedy and Agatha Christie, and perfect for the holiday season.
The Second Life Of Nick Mason Book Review


Nick Mason's early release from prison is truly a deal with the devil. Is it possible for him to get out of the deal and stay alive? This book has plenty of twists and turns, and will leave readers on the edge.
The Shadow Box Book Review


Claire Chase has just been beaten and left for dead in her own home. She is quite sure her attacker is her politician husband, who will do anything to win the upcoming governor's race. However, Claire has hidden some evidence in one of her shadow boxes that could ruin his campaign.
The Shape of Night Book Review


Food writer, Eva Collette is trying to escape a huge mistake she made in her past, and also finish an overdue cookbook when she rents Brody's Watch, a mansion about five hours away from her Boston Apartment. There she encounters the ghost who lives there and finds herself in grave danger.
The Silent Girl Book Review


Rizzoli & Isles are back in a fascinating novel that takes place in Boston's Chinatown. A professional assassin is found murdered, and a 19 year old mass murder is re-investigated with a shocking outcome.
The Silent Sisters Book Review


Charles Jenkins is back, and even though he thought he was finished with Russia, he finds he must go back to rescue the two remaining sisters who had served America for decades. There is also a kill order for him. This is one of his most dangerous missions of all.
The Silent Witness Book Review


Angela Parker heard noises in the night and told her daughter they were going to play hide and seek. Angela and her husband were murdered, but six year old Zoe was nowhere to be found. Amanda Steele investigates.
The Sixth Day Book Review


Nicholas Drummond and Michaela Caine are trying to figure out who is behind the mysterious deaths of key political figures in the fifth installment of The Brit in the FBI series. This book has danger, suspense, a bit of the supernatural, and favorite characters.
The Skin Collector Book Review


Lincoln Rhyme and his team investigate a serial killer who tattoos his victims with poison instead of ink, causing them horribly painful deaths. This novel will keep everyone on the edge of their seats.
The Steel Kiss Book Review


While Amelia Sachs pursues a killer, a man falls inside an escalator; while trying to save the man, Amelia loses her killer. Lincoln agrees to help with a civil suit, and the suspense begins.
The Stepchild Book Review


Kathi Ellison is very happy living with her boyfriend, David, but begins to relive memories that belong to someone else. As the novel progresses, the memories play an important part in building suspense and keeping the interest of readers. This is a scary psychological thriller.
The Stolen Letter Book Review


In the 5th book of the series, Delaney runs into a woman, Mary, who looks just like her and who believes that in a previous life she was Mary Queen of Scots. Mary's husband, who is killed in an explosion has been proposing closing Delaney's bookstore for code violations; Delaney must investigate.
The Stranger Book Review


A man who calls himself "The Stranger" is contacting the loved ones of people who have committed gross indiscretions, asking for blackmail money. However, when some of these people are found murdered, Adam Price must work fast to find his missing wife before she suffers the same fate.
The Summons Book Review


Two brothers are summoned to their dying father's home for what they assume is to explain the settlement of his estate. Before the meeting however, the father dies, and the older brother finds millions of dollars that he feels obligated to find the source of before his brother finds out.
The Survivor Book Review


Mitch Rapp is back and Irene Kennedy has sent him on a mission that, if he fails, may be the undoing of the country. This is the much-anticipated final novel of Flynn, unfinished because of his untimely death, and completed by veteran writer Kyle Mills.
The Tell-Tale Tarte Book Review


Val Deniston, who runs The Cook-Down Cafe, is trying to take care of her eccentric Granddad, while at the same time solve a murder in which her boyfriend, Gunnar, is a suspect. Granddad has been impersonating Edgar Allen Poe just like the murder victim, and Val is afraid he may be next
The Tenant Book Review


Jeppe Kørner and Anette Werner are the detectives in charge of the brutal murder of Julie Stender in this debut novel of a new series set in Denmark. The characters are unique, and the setting is interesting.
The Theory of Death Book Review


Detective Peter Decker investigates the apparent suicide of a math student discovered in the woods near Greensbury. However, when a professor is murdered, the case exposes the fierce competition among those in academia.
The Third Grave Book Review


When the skeletons of two missing girls are found in an abandoned mansion, Nikki Gillette involves herself in the investigation to write another crime novel.
The Three Deaths of Magdalene Lynton Book Review


Set in New Zealand, this new series is fascinating. Although Magdelene Lynton died almost 40 years prior, the facts don't add up and Ngaire Blakes investigates what really happened.
The Threshing Circle Book Review


Set in Crete, Kirsty becomes involved in the search for a missing couple who had come to get information. She is forced to ask for the help of a man, she detests, Barba Yiorgis, and suspense and danger follow everyone involved.
The Traitor Among Us Book Review


Elena is paired with an M16 colleague to solve the murder of an M16 operative who was found on the estate of a wealthy family. Her sister, Margo, is engaged to one of the family members and Elena has to be careful.
The Turn of the Key Book Review


Rowan Caine is excited about her new live-in nanny position, especially since the salary is huge. However, even though she will be in a luxurious "smart" mansion, her nightmare is just about to begin.
The Vanishing Wife Book Review


Mason and Sami Seaforth just celebrated their anniversary, and Sami is now missing. In his quest to find his wife, Mason finds his family is in grave danger and unscrupulous men are out to murder them because of secrets that Sami knows.
The Visitors Book Review


Marion Zetland and her brother John live in a dilapidated mansion in England; neither has a social life and Marion isn't allowed in the cellar. When John has a heart attack she must face the reality of the cellar.
The Washington Lawyer Book Review


Senator Wesley Jasper, a typical corrupt politician, is vacationing on Anguilla with his girlfriend when she drowns. He recruits his influential friends to mask his involvement, & by so doing, several powerful politicos are in danger of being brought down in a cover up involving treason & murder.
The Watchmaker's Hand Book Review


Lincoln Rhyme is back and with his wife, Amelia Sachs, investigates a crane collapse at a construction site that kills several with a political group making impossible demands attached to a time limit.
The Watson Girl Book Review


Laura Watson's family was murdered when she was five, and the man that was blamed didn't do it. FBI Special Agent Tess Winnett has found evidence that the murderer is still out there murdering others, and also that Laura is in danger since she may remember details that point to the real killer.
The Wedding Guest Book Review


A beautiful woman is found murdered in the restroom during a wedding reception. Alex and Milo are investigating, but learn that the woman wasn't a wedding guest and no one can identify her. Solving the crime looks difficult.
The Whispered Word Book Review


Nora Pennington who is a member of the Secret, Book, and Scone Society in the small town of Miracle Springs, discovers a waif-like girl hiding in her bookstore, and in helping her, uncovers secrets, and ends up investigating murder.
The Wicked Flee Book Review


Marty Singer, retired DC Homicide Detective, helps out his friend, Chuck Rhees find his kidnapped sister. This is an excellent thriller series, and worth reading.
The Wife Before Me Book Review


Nicholas Madison is still obsessed with his dead wife Amelia, and his new love, Elena, has trouble coping. Nicholas is ultra charming but behind closed doors, it is a different story; his jealousy and narcissism is unbearable for Elena, and she may not even escape with her life.
The Will of the Enemy Book Review


The Will of the Enemy is a suspenseful story about a mother's quest to protect her daughter from child abuse in spite of what seems like insurmountable odds.
The Witch of Painted Sorrows Book Review


Sandrine Salome escapes her abusive husband in New York and runs to her grandmother's home in Paris where she puts herself in danger, falls in love, and becomes obsessed with a long-dead courtesan artist.
The Witch's Revenge Book Review


When an old woman moves into a small village, strange things begin to happen. She is a witch, and horrible accidents and murders are causing an uproar. The villagers must unite to get rid of the witch, and at the same time put their lives in danger.
The Witching Tree Book Review


A respected witch is murdered in a heinous act, and Natalie Lockhart is on the team investigating the death. Natalie's success as an excellent detective is well-known in her town of Burning Lake, but she is thinking of quitting the force and living with her spoiled boyfriend.
The Woman who Couldn't Remember Book Review


Non-violent, level-headed, Sylvie Deroque, executive of a sustainable resources division in a large company, has just shot two men with a gun taken from a security guard's holster. Charged with attempted murder, psychological issues, courtroom drama, and family conflicts are just the beginning.
The Wrong Side Book Review


When a popular local teen pop star is found murdered, her boyfriend is accused. Bo Haynes represents him and must investigate to find the real murderer.
Theodore Boone Kid Lawyer Book Review


This is the first installment in John Grisham's Theodore Boone series. Theodore Boone is 13 years old, wants to be a lawyer, and gives legal advice to his schoolmates. He is very interested in a murder trial that is going on, is convinced the suspect is guilty, but is worried he will get off.
Thin Air Book Review


Jessica Shaw, a PI, gets a tip on a missing person who turns out to be her. She had been kidnapped 23 years prior after her mother's still unsolved murder. An old friend of her father's may hold the keys.
Thin Ice Book Review


Bestselling thriller author, Beth Rivers, was kidnapped by a stalker, and managed to escape. She suffered a brain injury during the escape, so she can't remember details. She is hiding in a remote town in Alaska. This is the first in a new series and worth reading.
Three Debts Paid Book Review


One of Daniel's university friends is with the police and trying to solve several serial killings, and is relying on Miriam fford Croft's expertise, since she is back and an official pathologist. Daniel is working with both to help as well as do his lawyering jobs.
Three Little Lies Book Review


15-year old Amber Swanson has typical teenage problems, but her best friend disappears, she is forced to go stay with her step-sister in Virginia for the summer, and she falls for a guy with a very weird father, who may be the murderer of several missing girls; amber just may be next on the list.
Three Treats Too Many Book Review


The chef at Jane's restaurant across the street from Sarah's new restaurant is found murdered, and Sarah's good friend is the prime suspect. Sarah puts her sleuthing skills into action to prove him innocent.
Three Widows and a Corpse Book Review


When Lionel Whitcomb is found murdered, his wife Elaine asks Hope Early, food blogger, to look into it. They are surprised when two other women come forward claiming to be Lionel's wives; apparently he hadn't bothered to divorce them before marrying for the second and third times.
Tiddly Jinx Book Review


This is the fourth installment of the Easy Bake Coven series, and Selene is in trouble; she and Cheney are willing to step down from the throne because of some of her previous mistakes. Plenty of danger for all.
Til Death Book Review


Another excellent installment to the fun Witch City series. Lee and Pete find trouble on their honeymoon.
Transient Desires Book Review


Brunetti gets involved in what seems like a small investigation of two American girls who were injured and dropped off at an Italian hospital. The investigation is blown open when one of the young men who dropped them off is involved with major crimes.
Trapped Book Review


While recovering from a serious auto accident, Dr. Michael Cooper developed "locked-in syndrome" and although he can't move, can think. This is a novel for those who enjoy medical jargon .
Triple Chocolate Cheesecake Murder Book Review


When one of the most prominent politicians in the town is found murdered, and Angela is blamed, Hannah must investigate. The story is fun and there are several good recipes.
Triple Jeopardy Book Review


Daniel Pitt, young and inexperienced lawyer, is saddled with defending a British diplomat who is accused of embezzlement after being involved in an attack on a girl from a prominent family in the US and calling diplomatic immunity. This one is definitely worth reading.
Turkey Trot Murder Book Review


Lucy Stone discovers the body of a young woman, Alison Franklin, who fell through the ice and drowned, in this fast-moving cozy mystery. Although ruled an accident, Lucy knows something's not right when Alison's father, Ed is murdered.
Twenty-One Days Book Review


Daniel Pitt, son of Charlotte and Thomas Pitt of the popular series by Anne Perry, is now grown and has just finished law school. He has had no experience, but must investigate and help represent an unsavory man in the murder of his wife.
Twice Kissed Book Review


Twins Maggie and Mary Theresa are twins, but very different. When Mary Theresa goes missing, Maggie must team up with her ex-boyfriend who was married to Mary Theresa to investigate.
Two for the Dough Book Review


Stephanie Plum is back; bounty hunter for her cousin Vinny's bail bond company, she's still learning, and gets Grandma Mazur involved in the danger. Vice Cop Joe Morelli teams up with her, as well as Ranger. Stephanie's definitely over her head this time.
Two Fun Culinary Mysteries


Here are two delightful culinary mysteries, both with recipes at the end, and both with plenty of detail regarding good, mouthwatering food. The characters are fun, and both are worth checking out. One Feta in the Grave and Penne Dreadful are worth reading.
Two Nights Book Review


Kathy Reichs has created a new, fascinating character, Sunday Night, who gets involved in a bizarre missing persons case. Fans of Reichs will certainly recognize her excellent writing style and will be intrigued with the mystery and suspense.
Two Wicked Desserts Cozy Book Review


Mia is working on her witchcraft skills, especially releasing Dorian's spirit from her cat. His daughter, Cindy, is accused of a murder and Mia must help to solve it.
Under My Skin Book Review


Things are great for Poppy and Jack, until Jack is murdered during his morning run and the case remains unsolved. Things are not as they appear as Poppy tries to solve the murder.
Unfinished Business Book Review


Ali has a lot on her plate, and she and husband B. need more help at High Noon Enterprises, their security company. However, one of their employees has been kidnapped and Ali has to take care of problems with her parents as well as investigate and find her employee. Plenty of suspense.
Unlucky 13 Book Review


Lindsay Boxer and her group of friends in the Women's Murder Club are on edge, not only because of personal events, but also because their lives are in danger.
Unnatural History Book Review


When a wealthy photographer who had just received media attention for a project involving homeless people is found dead, Milo Sturgis and Alex Delaware are assigned to the case.
Unsub Book Review


A vicious serial killer, The Prophet, who was never caught, has resurfaced after 20 years and is committing more murders. He leaves his signature - the sign of mercury - at each scene. Caitlin Hendrix, a rookie detective is assigned to the case; her estranged father was lead 20 years prior.
Unto Us a Son is Given Book Review


This novel may be one of Donna Leon's best in the series; Brunettis is at his best, investigating why his friend has adopted a son and then a woman is murdered. Five stars for this excellent book.
Valentine's Day Murder Book Review


This book includes two culinary cozies that are perfect to read around Valentine's Day. They are light, easy-to-read, and fast moving. Cozy lovers will most likely be familiar with Lucy Stone, and will love reading the two previously published books.
Vicious Circle Book Review


Game Warden, Joe Pickett, is involved in solving the murder of a local, and the investigation points to the Cates family who wants to get revenge against Pickett.
Vinyl Resting Place Book Review


Juni discovers a murdered woman in the supply closet at the grand opening of her new record and coffee shop - Sip & Spin. She must find the murderer before a family member is blamed.
We are the Hanged Man Book Review


One of the worst serial killers in history, Durrant, is freed from prison and is now killing again. DCI Jericho, whose wife disappeared during Durrant's earlier killing spree, is working to find him again.
Wedding Bells Brew Murder Book Review


Sara and Sean are minutes away from saying their vows when a murder takes place and everything is cancelled while they investigate against the wishes of the police department.
What She Found Book Review


Tracy gets involved in a cold case over 20 years old where a journalist disappeared while investigating some sensitive issues. The daughter of the victim asks for Tracy's help and it gets Tracy into trouble and danger.
When he Vanished Book Review


When Jane Gable's husband vanished, she knew it wasn't something he would usually do. Did he relapse back into his alcohol, or was he unhappy and left them? Jane is blamed for his disappearance, and blood in unexpected places points to his murder.
When the Bough Breaks Book Review


Jonathan Kellerman introduces Alex Delaware in the first novel of the popular series. This book is a fast read, and fans of psychological thrillers will enjoy this and the subsequent novels.
When the Grits Hit the Fan Book Review


Robbie Jordon discovers the body of an unpopular professor, and since the police have a couple of her friends on the suspect list, meddles in the investigation. This results in some dangerous scenarios. This culinary mystery also contain recipes.
When You See Me Book Review


Detective D. D. Warren teams up with Kimberly Quincy to form a task force which includes popular characters Flora Dane and Keith Edgar, to investigate more bodies possibly left by Jacob Ness, who kidnapped Flora. There are plenty of ups and downs, as well as suspense.
Wicked Deeds Book Review


Preston and Griffin, main characters in the Krewe of Hunters series of paranormal/romantic thrillers, find themselves involved in solving some strange murders that take place in an Edgar Allen Poe restaurant in Baltimore.
Wild Justice Book Review


A violent drug addict doctor threatens a nurse who turns up dead along with several others, and when it goes to court, the doctor gets off due to a cop who lies under oath. When new bodies are discovered, Amanda Jaffe is called in for the defense of the doctor's wife who is accused of the murders.
Win Book Review


Windsor Horne Lockwood III, known as Win, gets involved in the investigation of his cousin's kidnapping many years before that was never solved, and the theft of two priceless paintings. This just may be a satire on the very rich, and it is one to pick up immediately.
Wined and Died in New Orleans Cozy Book Review


Ricki James-Diaz, owner of a vintage kitchen shop in a historical New Orleans mansion, investigates a murder where a friend from a prominent New Orleans family is the prime suspect.
Witch Hunt Cozy Book Review


Violet Mooney owns a crystal shop in a small Connecticut tourist town. While waiting in line for coffee, she is confronted by a city council woman who is not well-liked in the city and accused of ruining the town with her "voodoo shop." The woman ends up dead and Violet is accused.
Witch-Themed Cozy Mysteries


Everybody loves a little fantasy now and then, and these two cozies feature good witches who play important parts in the mysteries. They are fun, fast reads, and perfect for reading in the sun or on an airplane.
Without Trace Book Review


Morgan Vine has been an advocate for Danny Kilcannon who has been released from prison and found not guilty for a murder. Although she has known and loved him since childhood, her own daughter disappears, and her trust of him falters; is he a murderer after all?
Women's Murder Club Characters & Booklist


The Women's Murder Club is a popoular suspense/thriller series featuring Lindsay Boxer and friends who solve murders together over drinks.
Written in Blood Book Review


DCI Marlin has had plenty of help from his psychologist friend and colleague, Al Andrews. However, since Al is close to several murder scenes, his friend has some suspicions about him. Is one of the good guys a murderer?
Wrongfully Infused Book Review


Gemma gets new competition with a tea bar in the town, and the owner of the tea bar is ruthless and dishonest. When she is murdered, Gemma wants to help find the murderer.
X Book Review


X is the 24th novel in the popular Alphabet series by Sue Grafton. The previous novels are delightful, and X is no exception. This is a fun series and should be started at A.
You Betrayed Me Book Review


James Cahill is the newest character in the Cahill series to be put into the spotlight. This is a well-written novel that has plenty of surprises and suspense. It can be read as a standalone novel if you haven't read the previous ones.
Zero Days Book Review


Jack and Gabe are a team that breaks into security systems to test the vulnerabilities of companies. Gabe does the computer hacking and Jack does the physical break ins. When she comes home from a job, she finds Gabe's throat cut and goes on the run to find his killer.
Editor's Picks Articles
Top Ten Articles
Previous Features
Site Map
Content copyright © 2018 by . All rights reserved.
This content was written by . If you wish to use this content in any manner, you need written permission.
Contact Karen Hancock for details.