The Strength of Black Communities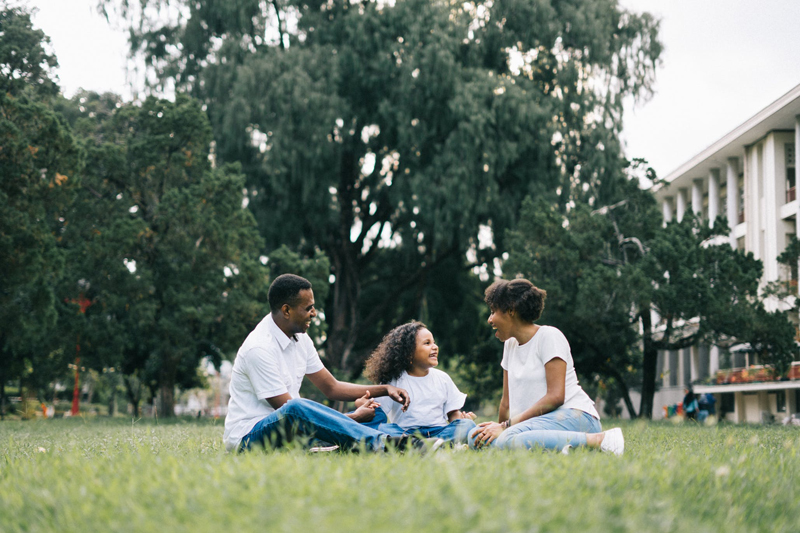 Black families have suffered from many losses throughout the generations. Yet, they remain strong and resilient, and continually strive to forge ahead whatever the current struggle or opposition may be. The black family has been torn apart in many facets: divorce, abandonment, slavery, incarceration, racism, poverty, just to name a few. And still, they rise to come together and make a difference where they can to ensure a future for the next generation.

The strength of the black community lies within the black family. When families are united and are determined to make a difference in their homes—regardless to the current circumstances or challenges—that show of strength and commitment bleeds into the community as a whole.

Black communities thrive and survive when its residents are on one accord and have a common goal to see the success of each resident. It is not a process by which one person can take on by themselves and expect to succeed long term. Yes. Individuals do rise up in their communities and make a significant change. One person can have a powerful impact, and effect changes in many of the lives within their community. However, for long term success and to see a constant, upwards turn around of a community—it will take more than one person to carry that load. It will take the supported efforts of most the community to come together, with the determination and the heart to make things work, not only for themselves and their family, but for the community as a whole.

There is strength in numbers. And where there is unity, many things can happen for the good. Change for the good is not inevitable. It is something that needs to be worked for. In order to see changes for the good of one's community, it is imperative that each person wanting that change, are going in the same direction. One heart. One mind. One movement.

Many times the downfall of the community can be linked to divisiveness. Divisiveness amongst its community leaders, the local government; but most of all its residents. If the residents are of one voice and a common goal, then no outsider can come in and destroy that community, or stop the progress that may be taking place.

The same can be attributed to the black family. Many devices have come to tear apart black families. Yet, many families are standing strong and making a difference in their community. When a family is strong and determines to do all that they can to ensure that their family is safe; that same concern, principles, and protective mindset will often reach outside the four walls of their home, and make its way into the community.

A strong black family will be comprised of members that are concerned with their community. Members of a strong family will possess a love and concern for not only their own family, but those in the community. They will have compassion for the next person, and will not be afraid to stand up when they see an injustice.

It is time to get back to the days of the village, where each one was their brother's keeper. If there are to be strong communities, them we must start with the residents of the community. And the residents of those communities begin with families. Strong black families make for strong black communities. Communities that thrive. Communities that are concerned with their neighbor. Communities that understand the need for a place to call home, no matter how far you go.


Related Articles
Editor's Picks Articles
Top Ten Articles
Previous Features
Site Map





Content copyright © 2022 by Ruthe McDonald. All rights reserved.
This content was written by Ruthe McDonald. If you wish to use this content in any manner, you need written permission. Contact Ruthe McDonald for details.