Making a Case For Higher Education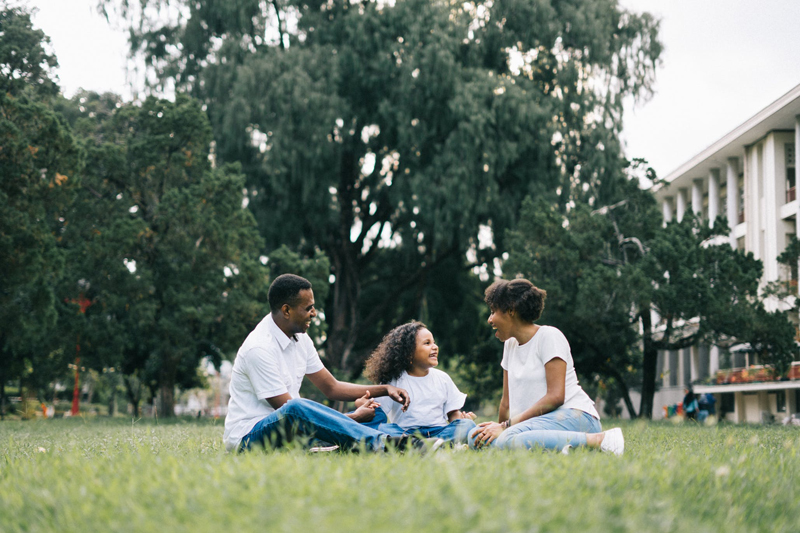 Fast approaching, Fall will be here before anyone knows it. College students are already registering and settling into their dorms, meeting their roommates, and fighting the fear to run back home. They deserve a round of applause for this next step in their lives into adulthood. They should be encouraged and given every available tool to help them achieve their goals of a higher education.

Just as many young persons will not be attending a college or university. Instead, some have entered the workforce while others are just happy to have made it out of High School. Some would love to get a higher education but find themselves between a rock and a hard place—unable to afford the tuition, and not willing to burden themselves with the same kind of loan debt that they see their parents struggle with. Others, still, have been told a lie that they are not college material.

Black students are gauging whether or not it is feasible for them to seek a higher education when so many doors seem to be closed. It makes the task even harder for those who are uncertain about a major, and if their chosen major would be profitable for them in the long run. For some yet, it's the decision of choosing a major you love, and being able to gain employment in that field while being able to make the monthly loan payments. Majority of students are unable to secure scholarships, and are trying their best to limit the amount of loans they acquire.

The experience of going to college; matriculating with their peers, should be an experience that every young person experiences, should they desire to do so. Being hindered by the cost of a higher education; especially for young, black students, should never be a deterrent. Every student that desires a higher education should be afforded to do so without having to worry about loan debt, and whether or not they will be able to gain employment upon graduation.

Black students should be encouraged to seek a degree in a field of their choice. To, at least give themselves the opportunity of experiencing something they may think they cannot afford, or will not like, or what they think may be too difficult for them.

There are many young people who have been discouraged from seeking a higher education. They have been fed with fear rather than encouragement. They have been told they would never make, they cannot afford it, that a degree is useless, that their dreams and aspirations are to far-fetched.

Whether it is to a local college, or to a university, black students should have the opportunity to expand their horizons, and stretch themselves further than what they believe they could go. Many spend their young lives never having the opportunity to go farther than the city they live in. Every dream they have, and choice of career should be explored and encouraged.

If there is a young person in your life; if you have children, nieces, nephews, cousins—encourage them to seek a higher education. Foster in them the idea to reach higher than what they can see with their natural eyes. Encourage them to explore and to dream and to pursue their passions. Take them on college tours. Allow them to see other young people, just like them, matriculating and gaining a whole new perspective about life and themselves.

Do not dissuade them because of cost. Begin helping them early on with the search for grants and scholarships. Look into various local colleges. Sometimes it is a great idea to go to a local college for a year or two, while working and saving money, then transfer to a university.

There are countless opportunities now available for earning a degree; including an online education at the fraction of the cost. However, it is this author's opinion, that every young person should at least the experience of matriculating on a campus with their peers; fully immersing themselves in college life
with all the bells and whistles, and growing pains that come with learning to be on your own and having to make adult decisions.

Life is about learning and growing and giving. Do not allow the lack of finances or fear to deter them, or even yourself from seeking a higher education. So many opportunities are available; you just have to be willing to do the research and find out what is the best route to go. Give the young, black student in your life the opportunity and encouragement to explore who they are and what they can achieve; regardless to race, cost, or socioeconomic background. Give yourself the same opportunity, as well.

*Special Note: Dear Jasmen, we are so very proud of you and this next step that you are taking in your life. It is absolutely no doubt in my mind that Xavier University has a gem in you. Do well. Study often. Enjoy this time of discovery in your life. Continue after your dreams. For, we both know that nothing is impossible for God! I doubt very seriously you will get homesick! But just remember, we are just a phone call away! You Better Sing Girl!!! lol Love you!



Related Articles
Editor's Picks Articles
Top Ten Articles
Previous Features
Site Map





Content copyright © 2023 by Ruthe McDonald. All rights reserved.
This content was written by Ruthe McDonald. If you wish to use this content in any manner, you need written permission. Contact Ruthe McDonald for details.