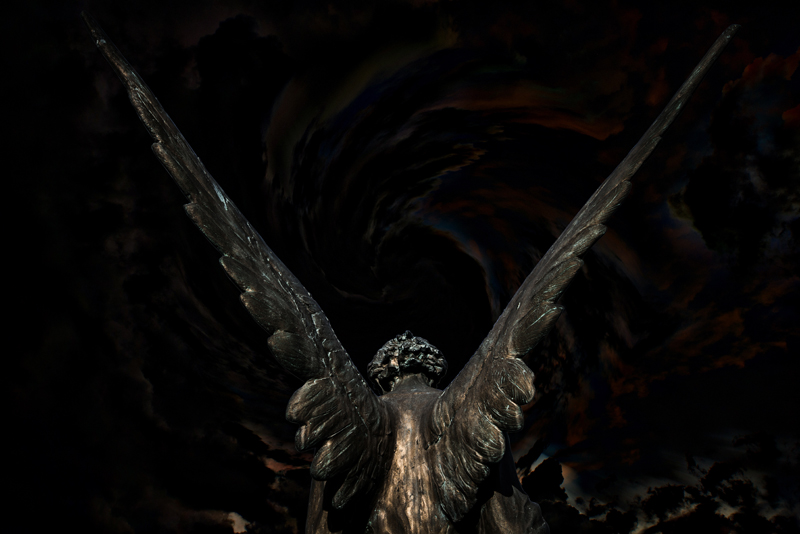 Only one word should suffice for reviewing purposes of this record --- TREMENDOUS!
Blue Coupe
has followed up their awesome debut with a disc that surpasses that one, no easy task. And before I go any further, if you don't know who Blue Coupe is by now, shame on you. Stop reading this review and go look them up online and get educated --- then come back and finish reading.
My favorite records are ones that mine all kinds of moods and directions, while retaining the same vibe throughout.
Million Miles More
is just that kind of record, something that should be expected when expert songwriting is a staple of musicians like Messrs
Dunaway, Bouchard & Bouchard.
The boys spent a lot of time on the record and it shows. There are 13 tracks and, without a lie, there is not one weak song in the bunch. The three wrote songs together this time out and the mixing of talents has upped the ante greatly.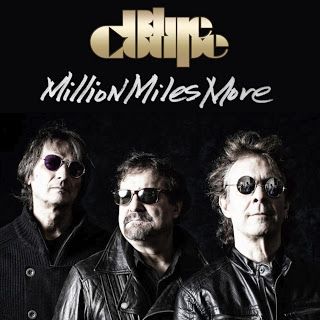 The record kicks off with "Prophets, Dukes and Nomads" and from the first few notes, you know the record will be a winner. Swirling with a grand aura, the intro sounds like you're taking off on a noble adventure for parts unknown. The boys all make themselves known with Albert pounding a steady beat that holds everything together. Dennis' bass slinks around like a snake --- more compelling than usual bass lines --- and Joe's vocals are the centerpiece. He's also got a tasty little solo that's short but sweet and it sneaks back in and out for the rest of the song, also contributing some piano lines that really help to color things up nicely.
"Hellfire Hurry" does justice to its name as it sounds like going on a walk with a pit-bull on a leash that just spotted a nice feline plaything. Guest starring on the track is Buck Dharma, who lends his considerable six-string talents to a blazing solo.
"Hallows Grave" has one of the most irresistible guitar/vocal lines in recent memory as well as a cool funky part in the middle that is really enjoyable. Vocals are handled by Albert and a guesting Alice Cooper who really adds his distinctive personality to the event. As with most of the songs, Dennis' bass anchors things and carves out its own rhythm/melody.
One of my favorite songs on the record is next. "Everybody Goes Insane" is absolutely brilliant. Irresistible, catchy, hooky --- you pick an adjective cuz they all fit. This song is like a trigger for your body parts to get in line since I was doing air-everything within seconds of this one starting. Comments are simply this --- yes, yes, and yes!
Dennis Dunaway takes things off in another direction with "I'll Forever Stick Around". Wow. A truly beautiful song. I never knew Dennis could sound so good, particularly after his gravelly delivery of "Waiting For My Ship to Come In" from the last record. Led by a simple piano/keys, bass and drums setup, this is as effective as you can get. Presumably recorded as a tribute to his long-time wife Cindy, this is a heart-tugger of the highest order.
John Elwood Cook contributed songs to the last Blue Coupe record and Joe's solo efforts and he shows back up here with two songs. Just when you think you have somebody pegged…. Some of the aforementioned past songs are of a certain vibe but "Modern Love (Stalking Time)" comes charging out of the gates like a hyperactive teenager loaded up on Red Bull. The track features another guest, this time --- Goldy McJohn from Steppenwolf and his keys certainly make an impression.
It's back to familiar grounds with the other Cook song, "Used Car", another of my favorite tracks. Haunting and powerful, this track is all that and a winning lottery ticket too. Joe's impassioned vocals really drive this one, much like "Angel's Well" from the debut. Giles Robson's harmonica complements the moody track which kind of has a Doors-type vibe at times. A wicked, wicked song!!!
Albert's "Supernatural Love" takes yet another turn on this amazing record. The chorus will be stuck in your head for days after hearing this one.
Possibly my absolute favorite is the next one, "Train of Thought". Holy cow!!! So many elements contribute to this song; Joe's vocals are once again riveting. The melody lines are complete winners. The simple piano that accompanies things is effective as all get out. The backing vocals are integral to the song's success. Joe's guitar is probably the best on this entire record as it hijacks your ears and takes no prisoners. Have I left anything out?
"Ain't Dead" is simply infectious and Albert does a great job on vocals, with guitar provided by Ross the Boss. It's back to the balls to the wall mood with "Ride With Me", something that gets the blood pressure going indeed.
Albert's cowbell shows back up for "Devil's Highway" and the excellent chorus is another of those ones that will take up residence in your memory banks for awhile. The last track is "More Cowbell (Gotta Fever)", a live track that sounds like it probably was written for the stage. It, of course, is a play on the famous BOC/SNL sketch and features guest guitar by Gordon Lewis (Teenage Head). The riffs on the verses sound very much like Max Webster/Kim Mitchell-ish and is a solid way to close the record.
Considering the pedigree of the crew onboard, there should be no surprise to the quality of this record but I'm still amazed by the level of the songs and playing involved. I'd love to see these guys live because I think the songs would really benefit from the response of a live audience, boosting great material to even greater heights.
Without a doubt, this is the best rock record released this year!
Rating: 5 out of 5
* Editor's note: In the interest of full disclosure, I received this review CD free of charge from the band.


Related Articles
Editor's Picks Articles
Top Ten Articles
Previous Features
Site Map





Content copyright © 2018 by Morley Seaver. All rights reserved.
This content was written by Morley Seaver. If you wish to use this content in any manner, you need written permission. Contact Morley Seaver for details.