Mindful Mommy's Back-to-School Survival Guide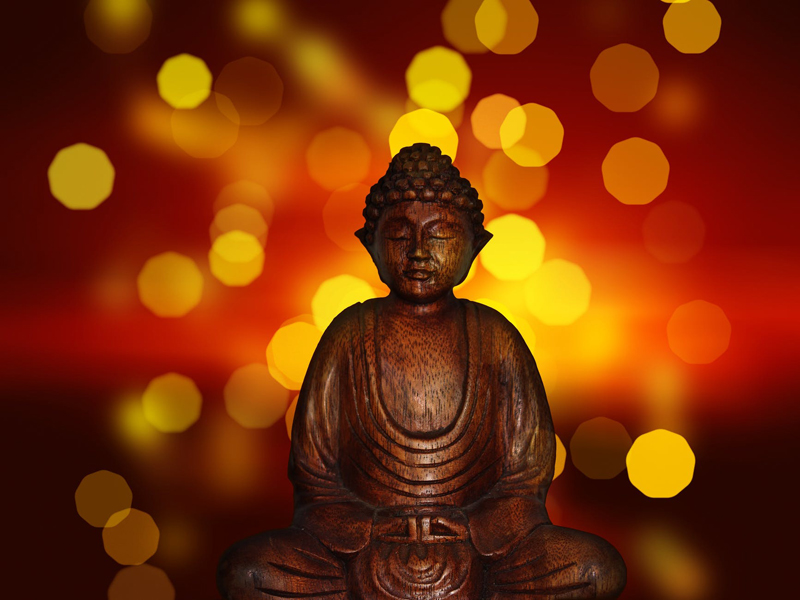 I love books that offer teachings and practices drawn from Buddhism, but adapted so that anyone can benefit from them, regardless of their religious beliefs or lifestyle.
The Mindful Mommy's Back-to-School Survival Guide
by Janice Lynne Lundy is an excellent example of this. It presents rich wisdom drawn from Buddhist teachings on compassion, mindfulness, and acceptance, but applies them to real-life situations any busy mother can recognize in her own life. It also provides dozens of mindfulness practices that a busy mother (or father, or grandparent, or caretaker!) can utilize during her regular day to help her parent from a centered, grounded, compassionate place.
This is not a parenting 'how-to' book, as Ms. Lundy explains in the introduction:
"Mommy Mindfulness, despite what the term suggests, does not have anything to do with getting your kids to mind or behave better. It doesn't have anything to do with parenting techniques either. Mommy Mindfulness is about you, as a person. It is about tending to you and your inner landscape; deciphering your thoughts and emotions, so you can make kind and compassionate choices for yourself about how to live. This is the wonderful thing about mindfulness. When you get in touch with and cultivate your own 'mind of awareness,' everything in your life changes for the better. And you do become a better parent - naturally."
Ms. Lundy is herself a mother, stepmother, and grandmother, as well as an educator, seminar and retreat leader, and certified Interfaith Spiritual Director. She draws upon many different spiritual traditions in her work, so this is not strictly speaking a Buddhist book, but the emphasis on mindfulness and 'metta', or lovingkindness - beginning with oneself - will resonate with both Buddhist mothers and those who simply want to drawn upon Buddhist wisdom related to mindfulness.
The book revolves around 12 'SOS', or 'Serenity Over Stress' practices. For example, the first chapter covers the importance of breathing correctly, and the tremendous stress relief benefits this can provide for us. Ms. Lundy recounts stories from her own years as the mother of three young children, before she discovered the importance of breathing correctly, and the damaging health issues that stress had imposed upon her body. Finally, out of necessity, she learned to incorporate mindful breathing techniques into her day, and it made a tremendous difference. At the end of this chapter, she introduces the '3 Best Practices for On The Spot Calm' - three breath-based practices that any mother or caretaker can incorporate into her day to counter the buildup of stress.
The chapters continue and cover ways to prioritize, incorporate self-care and 'time-in' routines into a busy day, moving 'beyond multitasking' and more. Each is grounded in real-life parenting examples, but the emphasis is on how we as parents can shift ourselves in a moment, as opposed to focusing on how we can change our kids. From a parenting perspective, this book is grounded in the idea that modeling calm and conscious behavior is the best parenting tool we can have. Many of the stories focus on the particularly hectic nature of the 'back to school' phase of the year, when old routines have been upended, and everyone is trying to adapt to a new normal.
In the final section of the book, Ms. Lundy offers 12 lovely mindfulness activities and practices for kids. These include "My Secret Cave", "Move It, Groove It" and, my personal favorite, "I Spy the Silliest Thing." Each of these are activities that a parent can do with their children to encourage a different kind of mindfulness or conscious awareness. The tone throughout the book is one of warmth and encouragement.
To purchase and download your copy of this book directly, go to:
The Mindful Mommy's Back-to-School Survival Guide


Related Articles
Editor's Picks Articles
Top Ten Articles
Previous Features
Site Map



Follow @mommymystic
Tweet



Content copyright © 2022 by Lisa Erickson. All rights reserved.
This content was written by Lisa Erickson. If you wish to use this content in any manner, you need written permission. Contact Lisa Erickson for details.