Hide and Seek Movie Review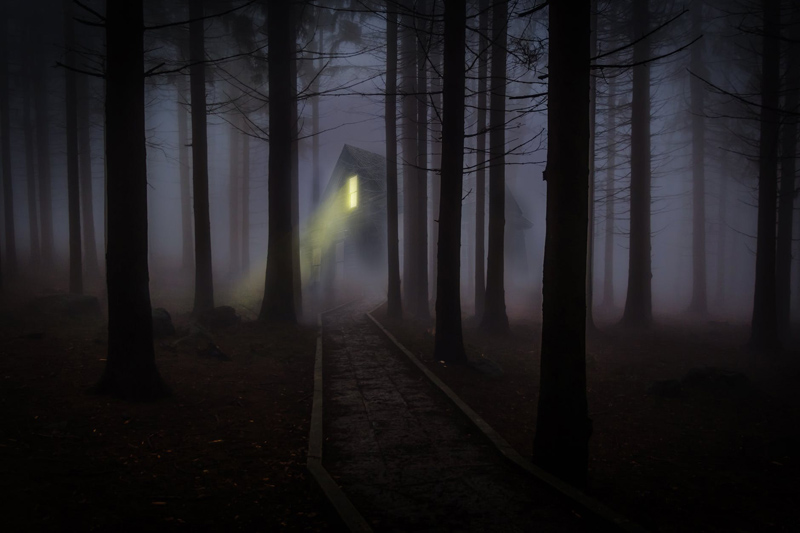 Hide and Seek is an enjoyable horror mystery thriller, with some nicely scary moments and a good helping of suspense. Released in 2005, and also available on DVD, it has garnered mixed reviews. Negative reviews tend to use words like uninspired and predictable; positive ones go for creepy, dark and suspenseful.

Personally, I fall somewhere between these two points of view, but leaning more towards the positive. There are some good performances in the movie, and if the ending does give itself away a little too soon, I don't feel that this detracts too much from the mystery or suspense that has gone before.

Robert de Niro plays Dr David Callaway, a psychologist, whose wife has recently committed suicide. His young daughter Emily, played by Dakota Fanning, is understandably traumatized by the event, and so Callaway decides to leave New York and move to a quiet, rural location. He hopes that this with help with Emily's recovery, but then bad things start to happen. Is Emily herself responsible, or is it - as she insists - her new friend, Charlie? And is Charlie really an imaginary playmate, or a much more sinister presence?

Hide and Seek, written by Ari Schlossberg, is competently directed by John Polson. He gives us a good combination of horror, suspense and mystery, and elicits an outstanding performance from a ten year old Dakota Fanning as Emily.

Robert de Niro has been criticized for choosing roles - such as this one - that are somehow too easy, or beneath his dignity as a move great, but I think this is unfair. Not every role an actor plays can be an iconic one, and if de Niro chooses to enjoy making a variety of movies that bring out different facets of his acting talent, I say good for him. As David Callaway in Hide and Seek, he gives a convincing and dramatic performance in his role as a bereaved husband, worried father, and concerned psychologist.

There are some very good supporting roles in Hide and Seek, and I tend to agree with those who say that not enough is made of them. There is Callaway's late wife (played by Amy Irving), whose story is told in flashbacks, and his country neighbors (Melissa Leo and Robert John Burke) are a creepy pair, with hints of a dark secret that sadly is not followed through. Other supporting actors are Famke Janssen, Elisabeth Shue and Dylan Baker.

I have this movie on DVD and regard it as part of my 'rainy day' collection. Hide and Seek may not be the best movie in the genre, but it has enough plus points to be a nicely watchable mystery.


Related Articles
Editor's Picks Articles
Top Ten Articles
Previous Features
Site Map





Content copyright © 2023 by Grace Rostoker. All rights reserved.
This content was written by Grace Rostoker. If you wish to use this content in any manner, you need written permission. Contact Grace Rostoker for details.