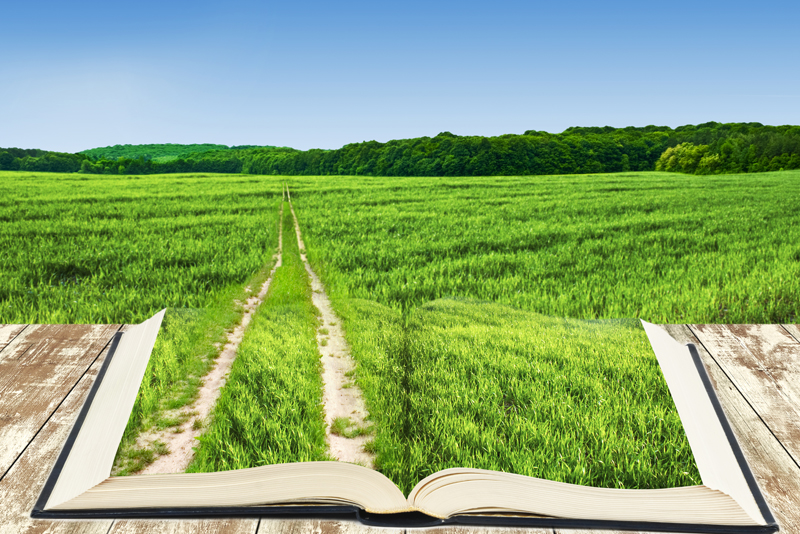 Most of us during our research come across very common names such as my client's ancestor, John Smith. When you are starting a research project, it is important to start with the "known" and work your way through your ancestors, documenting as you go. While we sometimes have a goal where we hope to end up, as we follow the research path, it can sometimes take us to places and names we never considered. Hopefully, as you read this case study, someone will recognize the names and places and can help solve this mysterious case of the two John Smiths.
As stated earlier, we will start with the gggrandfather that is a
known
documented ancestor. His name is Daniel Jackson Smith born 22 December 1814 in Twiggs County, Georgia. He married Malita Parris (1814-1856) 24 June 1834 in Dale County, Alabama. Daniel's parents are John Smith and Amelia "Milly" Regan (1795-1880). John Smith was born about 1792 probably in North Carolina or Virginia. It is this ancestor, John Smith, born 1792, that we want to confirm the parentage for. We have some circumstantial evidence, but nothing concrete.
Here is a timeline for John that is documented in some areas more than others:
born about 1794 in probably NC or Virginia, Apomattox?
emigrated from VA to NC
emigrated from NC to SC
emigrated from SC to GA
We are not sure where John is during 1810
Pvt, S. Company, 3rd GA Militia, Regt, War of 1812
30 January 1814, Pulaski County, GA married Amelia Regan, daughter of Daniel Regan
25 February 1814, Expiration of War of 1812 service
22 December 1814 Twiggs County, GA: birth of son Daniel Jackson Smith
1820 John has a second son, William Riley in Georgia
1820 The Twiggs County, GA census was lost, but there are three "John Smiths" in the Pulaski County, GA area
1827 moved from GA to AL and settled in Creek nation
1830 Dale County, AL census
1840 Dale County, AL has two John Smith's and one D. J. Smith (Daniel Jackson?)
9 November 1850, the 1850 census shows John living with his son, Daniel J. in Washington County, Florida. It is here the census has John as 58 years old born in NC
21 Februrary 1852, John lives in Washington County Florida – the War of 1812 bounty Land affidavit has John age 57.
In 1857, John's son, Daniel, moves to Columbia County, Arkansas.
1868 John died while a visit to visit his son, Daniel, at Magnolia, Columbia County, Arkansas.
John's son William lived in Eureka Springs, Arkansas
There is a "John Smith" who married about 1787 in Virginia a Sarah "Sally" Rowton, daughter of William Morton Rowton. They lived in the Charlotte, Cumberland County (formerly known as Goochland) area. This is near the Appomatox River.In the "Goodspeed Biographical & Historical Memoirs of Southern Arkansas", there is a biography for Daniel Jackson Smith. It states, "the great grandfather Smith was born in England and settled at Appomatox, Va., where he passed his last days. He served all through the War of the Revolution". We find living near John and Amelia, a John and Sally Smith from Virginia. We know this John and Sally are the same as the couple in Virginia based on Sally's father's Will. On 21 December 1808 in Lawrence (Laurens) County, GA we see that John appoints his friend, Charles McKinney of the state of Virginia and County of Charlotte to represent him and his wife to settle his wife's legacy left to her by her father, William's will. In 1830, Dale County, Alabama census, we find a Sally Smith living in the same area as our John and Amelia Smith. Note: Sarah "Sally" Rowton Smith may have had a brother, John Rowton, that may have married a Smith and also moved to Laurens County, Georgia.
We want to learn if John & Sarah Sallie Smith's son was named John (Jr.?) who served in the War of 1812 from Twiggs Co, Ga -(the exact same area as Laurens) from that particular area of Georgia, and who married Amelia (Millie, Emelia, etc) Regan.in Pulaski Co., Ga. probably split off from Laurens Co ( exact same area) and had two sons, Daniel Jackson Smith and William Riley Smith .
All my info which is pretty solid from this point on indicates John (Sr) died in that area of Georgia about 1821 and his estate was administered by Joseph Shores, probably also a relative of Sally's mother who migrated with them to Laurens County, from Charlotte and/or Cunberland Cos , Va.
After that it seems that John(Jr) and Amelia moved with Salley to Dale County, Alabama, with their two sons.
If you have any information that can shed some light on this matter please contact me at the
Genealogy Forum
.


Related Articles
Editor's Picks Articles
Top Ten Articles
Previous Features
Site Map





Content copyright © 2018 by Tina Sansone. All rights reserved.
This content was written by Tina Sansone. If you wish to use this content in any manner, you need written permission. Contact Tina Sansone for details.