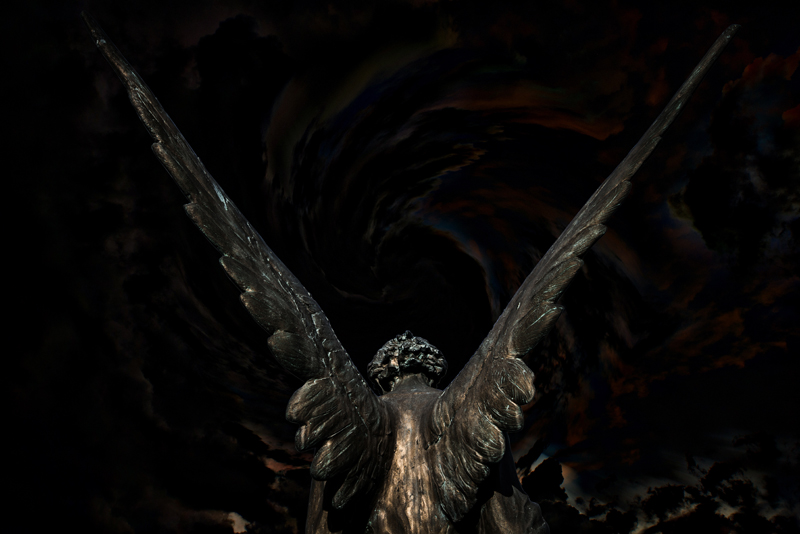 Rock 'n roll has no territorial borders. Issues of rebellion, freedom, partying and the undeniable need to rock out are universal concerns to a lot of citizens of Planet Earth. Case in point is Russia's contributions to the hard rock scene; Louna. This band is on the verge of superstar status in their home country and if things unfold the way they should. The rest of the world should fall into line shortly after.
The band (Lou Gevorkian (vocals), Vitaly Demidenko (bass), Rouben Kazariyan (guitar), Sergey Ponkratiev (guitar), Leonid "Pilot" Kinzbursky (drums)) have released several records at home and
Behind a Mask
, their first English-language record, is a compilation of the best tracks from those collections. Travis Leake was enlisted to produce the release and also to help translate the lyrics.
The result, for me, is one of the most memorable records in some time. In fact, I can't stop playing the damn thing. There are 10 songs and each one is a standout track. All of them are powered by crunchy guitars and Lou's wicked vocals.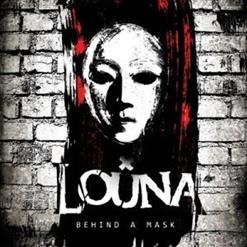 A massive crowd chanting "Louna" ushers in the first track "System Destroys" and from the first few notes, it's clear the band knows how to pen a memorable song. I was in full banger motion in just milliseconds the first time I heard this and by the time I got to the chorus, I was grabbing the CD cover for closer investigation because I knew I had something special on my hands.
"Fight Club" came up next and I was going "Holy Cow!" at this melodic bit of excellence. But the band didn't stop there, folks. "Business" gets slightly heavier and at this point, it should come with a warning --- do not play while driving because your feet will write a cheque your wallet may not be able to cash.
"My Rock n Roll" is outstanding and I can only imagine it would prove terribly effective when done live. This leads to my favorite track on the record, "Let's Get Louder". OMG, the chorus on this one had me falling hard for the band after the first few notes. Wicked stuff, indeed!
The interesting lyrical matter of "Up There" sets this one nicely apart from the other tracks and "The End of Peace" lets Lou demonstrate how she can hold your attention with this song that is not as obvious as some of the other ones.
"Storming Heaven" has a nice balance between the more sedate verses and the raucous (rock-us?) chorus. "Mama" is one of the other standout tracks. It's melodic but slightly crunchy and Lou sings her butt off – hard rock perfection, this one.
"Inside" is an ideal closer to the record. It's a slow builder that just pulls you in like a magnet. If you weren't convinced that Lou could sing by now, she does it on this track. She croons nicely off the top before the band comes in after the first few verses with a bit more weight. Check out her background vocals towards the end of this cut. Whooo!!
Behind a Mask
is one of my favorite records of recent memory. No, Slayer fans will probably not be impressed but it's still crunchy enough to serve the average rock fan and melodic enough to please the ears of anyone who values a well-crafted song.
Basically if you like hard rock, pick up the record --- otherwise you're stupid and I can't help you.
Rating: 5 out of 5


Related Articles
Editor's Picks Articles
Top Ten Articles
Previous Features
Site Map





Content copyright © 2023 by Morley Seaver. All rights reserved.
This content was written by Morley Seaver. If you wish to use this content in any manner, you need written permission. Contact Morley Seaver for details.