Outback Safety - Getting Lost or Breakdown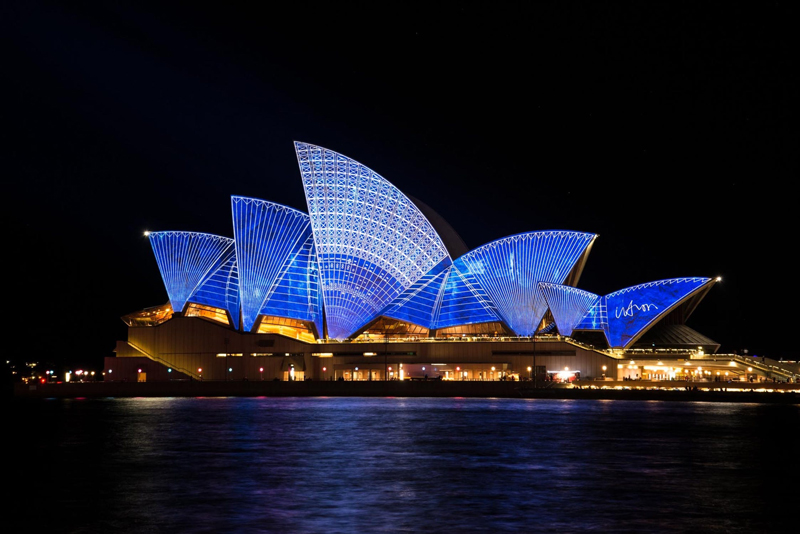 The Outback in Australia is like no other in the world and is a must visit if you have the time and desire to see something truly unique. Travelling in such an isolated wilderness requires special attention to safety issues for visitors.
Sure Australia is as big as America, but unlike America where there is settled population pretty much everywhere, the opposite exists in Australia – there is very little settlement in outback Australia for hundreds and sometimes thousands of miles. No petrol, no food, no shelter.
Being Prepared for your Outback Adventure.
Some visitors fear the wildlife that is found in the outback and think that these pose the biggest risk for travellers. The various snakes and spiders that Australia is famous for are of little consequence when it comes to your safety and the safety of your travelling party. It's scenarios like running out of petrol, or your vehicle breaking down or getting stuck, getting lost or climate events such as bushfires or floods. These unforseen and unprepared-for mishaps pose a much greater threat to your safety than the wildlife.
Prepare before you leave. There are a number of ways you can prepare for the worst before you leave, that can result in a safe ending to a possible tragedy.
Vehicle breakdown or getting lost in Australia is a reality. It happens and people perish. Be prepared. Here are some important tips to take into consideration
before
you set out on your outback adventure.


Let someone know your destination and schedule, and preparing to go into the "deep" outback, let the local police know what your plans are.

Carry extra water and food

Carry a signal device, such as a flare or mirror

Make sure you know how to use a 4WD

Plan your route and take maps

If your plans change, let someone know, preferably the local police

If possible, carry some form of communication equipment

Carry spare parts for your vehicle

One of the most important rules travellers to the outback must follow, is that if you break down or get lost -
STAY WITH YOUR VEHICLE.
If your vehicle has broken down stay with it, even on a little-used track, as a car is easier to spot than a single person. Your vehicle will also provide shelter, increasing your chances of survival.
If you realise you are lost or have broken down without the prospect of repairing your vehicle don't panic. Stay calm and prepare to signal for help. Obviously if you have a GPS or EPERB (emergency beacon) signal – activate it. If not, light a small campfire (make sure it won't get out of control). Station hands or local property holders will always investigate any sign of smoke.
Set up a sign that can be spotted from the air. White fabric can be seen from the air and can be positioned in large shapes. There are two accepted signal codes for communicating your predicament to those who might be searching for you.
SOS – means that the motorist has a survival problem
X – means that the motorist is unable to proceed.
Using your rear vision mirror to signal planes overhead by flashing it into the sun is also a recognised way of attracting attention. Also, if possible head to a high spot and signal with the mirror.
It is imperative that you conserve your food and water. It may take days for searchers to find you. In typical 38°C one can usually survive


five days without water

a week with five litres of water

a fortnight with 25 litres of water

It's very important to avoid dehydration by the following means:


Don't exert yourself

Drink as little as possible during the heat of the day and keep flies away from food

Conserve water in tanks by burying it, and your food rations, in a hole underneath your vehicle. This will keep your supplies relatively cool

Lessen your salt intake because salt causes the body to lose water and dehydrate. Salt should only be replaced if you are stranded for a long period of time, say for about 10 days, and have little food but plenty of water

Sugar is also a valuable emergency item to carry in the outback. As food supply decreases, more water is lost from the body - consuming sugar produces more water and combats this loss.

Obtaining water from condensation.
It is possible to obtain small amounts of water whilst stranded in the outback. You can construct a desert still. You will need:


1m (square) of clear plastic sheeting

a clear plastic container, preferably with a pouring lip and a small stone

Dig a hole in the earth or sand, place the container in the middle of the hole and surround it with shrubs, leaves and roots. Roughen the underside of the plastic sheet and cover the hole with it, then cover the edges with dirt to hold it in place and make it airtight
Place a small stone in the middle of the sheet to depress it above the container. In a day you can expect to make about 1.5 litres of water from condensation. Each morning, the hole should be enlarged and fresh green material added.
Eating bush animals and plants
It is possible to each bush food including native birds, fish and animals including snakes, lizards and kangaroos. Many bush trees and plants are edible, but many are not and can be quite toxic. A rule of thumb – if bush tucker tastes bitter, it is probably toxic.
EMERGENCY PHONE NUMBERS IN OUTBACK AUSTRALIA
Fire/Police/Ambulance 000
Fire/Police/Ambulance from GSM mobile phone 112
Royal Flying Doctors Service (emergencies only) 1800 625 800
Automobile Association of Australia
National Emergency Breakdown Service 13 11 11


Related Articles
Editor's Picks Articles
Top Ten Articles
Previous Features
Site Map





Content copyright © 2022 by Judie Bellingham. All rights reserved.
This content was written by Judie Bellingham. If you wish to use this content in any manner, you need written permission. Contact Judie Bellingham for details.