Effects of Gentrification on Poverty and The Poor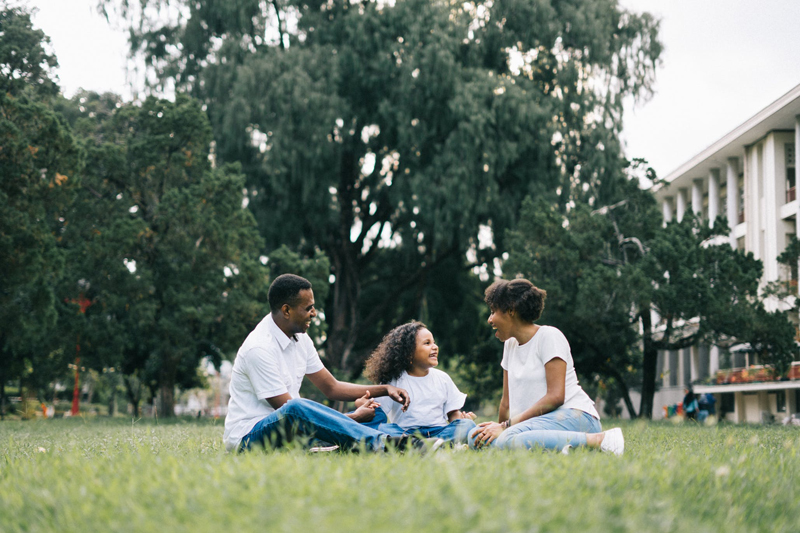 Growing up, I noticed the subtle changing faces of the community. People, places, and things seemed to be disappearing; being replaced with new buildings, stores, and new people. As an adult, I now know what was going on: gentrification.

Gentrification affects poor urban areas, where its poorer residents no longer are able to afford to live there due to the changing composition of their neighborhood. Companies and developers come into poor urban neighborhoods and begin to tear down old buildings, buy up abandoned properties, build commercial properties, and residential properties that cater to a more affluent clientele. Meanwhile, residents and proprietors who cannot afford the raised rents or increased property taxes are forced to move, as the neighborhood takes on a whole new look, and appeals to those with higher income levels.

I witnessed countless neighbors and proprietors lose their homes and businesses due to gentrification. Some may argue in favor of gentrification—stating the progress and increased income opportunities that can come from rehabbing communities, and fighting the problem of urban blight. They see it as a positive solution to a growing problem that has faced many urban communities throughout the United States.

Those that openly oppose gentrification are not denying the need for rehab and restoration, or the need to fight continued urban decay. What they oppose, however, is the process by which the rehabilitation takes place. The displacement of long time residents who no longer are be able to afford to live in the community where they raised their families, or have held their businesses. They oppose the continued disregard for the involvement of the community when it comes to the decision making process concerning their community. As well as the faceless corporations that are purchasing the properties and displacing them and their neighbors.

Urban blight has affected many major American cities. Abandoned buildings, plots of land being used as dumpsters, old warehouses and industrial buildings long abandoned and decaying. No one can deny the need for restructure and rehabilitation. Yet, those areas still have many residents who love their neighborhood and desire to remain and not be pushed out by progress or forced to leave because they do fit into the plans of the developers and their idea what the neighborhood should be or consist of.

Whether you're for change or not, you must be present in order to have a say so as to what goes on in your community. Be present, and keep abreast of community meetings. Know who your community leaders are. Be certain to be a registered voter. Even if you do not have children, get to know all about the school board. Nine times out of ten, when huge changes are taking place in the community, the area schools are the first to experience major changes.

Many of the residents in the community where I lived did not know what was going on in their own community. They had no idea that there were meetings being held, and properties being sold. And because they did not show up or pay attention to the literature being distributed, or the notices in the local paper, they were blindsided when they began to receive notices to vacate the premises, or that the rent in their buildings were being raised significantly. It was too late to do anything that would be in their favor.

Being knowledgeable about your community and its leaders; whether you live in a poor urban community or an affluent one, is imperative. You must be abreast of the changes that take place; especially during election season. Your life, and livelihood are affected by what you know or do not know. And in order to be prepared, and to fight, you must first be armed with the knowledge. You have to know what is going on in your community, and how it affects your way of life; regardless to your socioeconomic status.

For the past seven years, I have sat on a board of a company that builds and rehabs old buildings and neighborhoods for poor and middle class residents. Our aim is to restore neighborhoods, and to keep them affordable for its residents.
With each and every project, there is a community meeting that is held to inform the residents of our plans. Every resident is made aware of the intent for each property to be purchased, built, or rehabbed. Meetings are well advertised in advanced—encouraging and welcoming community involvement. The idea is not to change the economic status of the community by displacing its residents. Instead, it is to foster hope and rebuild and make stronger the community that is already there.

In terms of gentrification; it is never a good thing to displace a community's residents by forcing them out because one desires to profit off the changes that are taking place, or the opportunity to gain residents within a higher income bracket. Every resident and proprietor should have a say in the process of how their community will, and can progress without the displacement of long time residents. As a community, we must keep abreast of what is going on in our communities. We must be willing to be proactive and to fight, if necessary, for the needed changes, but without becoming a causality of the changes itself. Progress should never come at the cost of one's home, school, and business, or community.





Related Articles
Editor's Picks Articles
Top Ten Articles
Previous Features
Site Map





Content copyright © 2023 by Ruthe McDonald. All rights reserved.
This content was written by Ruthe McDonald. If you wish to use this content in any manner, you need written permission. Contact Ruthe McDonald for details.