How to Have a Chinese Inspired Thanksgiving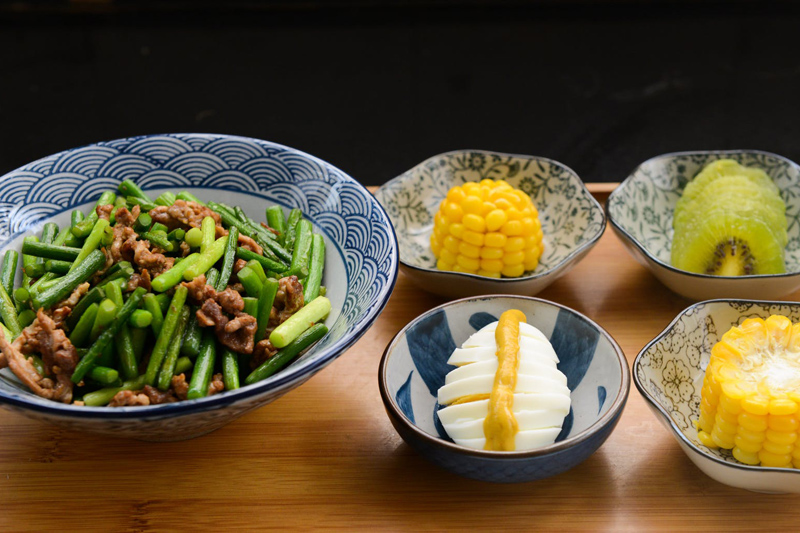 Thanksgiving is a holiday celebrated in the US and Canada in which family gatherings are held to give thanks surrounded by delicious traditional foods. A turkey is usually the main attraction accompanied by stuffing, cranberry sauce, green bean casserole, and other vegetables such as brussel sprouts and carrots; as well as sweet potatoes and/or mashed potatoes. For a twist on this traditional meal, why not try a Chinese inspired menu using the following recipes:
Turkey
Instead of turkey try making
Peking duck
the main attraction of the meal. Peking duck has a nice crispy skin with moist meat and is traditionally eaten with mandarin pancakes. If you still want to have turkey but with an Asian flavor you can simply use the basting liquid from this duck recipe to flavor a turkey.
Stuffing
Stuffing can be made inside or outside of the actual turkey. In place of traditional stuffing, fried rice such as this
mushroom fried rice recipe
can be served for an Asian inspired meal. Cook this rice outside of the turkey and then either serve it on the side, or stuff it into the turkey once it is cooked.
Cranberry Sauce
The Chinese inspired version of cranberry sauce is simply to add a little five spice powder to the traditional recipe.
Green Bean Casserole
Try this
Chinese green bean side dish
in place of the traditional casserole. This recipe combines green beans and slivered almonds flavored with garlic and ginger.
Other Vegetable Dishes
Bok Choy with Sweet Chili Sauce Recipe
Bok choy is a Chinese cabbage also called pak choi. This bok choy is chopped into bite sized pieces and stir fried in a delicious sweet and spicy sauce. The perfect dish with just the right amount of crisp texture, and sweet and spicy flavors.
Easy Eggplant Stir Fry Recipe
Simple to make, the eggplant in this recipe is stir fried with soy sauce. This dish is great if you have a lot of other time consuming recipes.
Baby Corn and Bamboo Stir Fry Recipe
Baby corn and bamboo slices are tossed in a delicious spicy sauce. Using canned baby corn and bamboo makes this another quick and easy favorite. Of course you can always use the fresh versions as well.
Sweet potatoes
The traditional Thanksgiving sweet potatoes are usually made with honey and spices. To put an Asian twist on this delicious favorite simply do that same recipe flavored with a little honey and five spice powder.
Mashed potatoes
Though there is no Asian equivalent to mashed potatoes, tofu recipes are a good substitute. This
sesame tofu stir fry recipe
combines lightly fried cubes of tofu with a flavorful sauce and toasted sesame seeds.


Editor's Picks Articles
Top Ten Articles
Previous Features
Site Map





Content copyright © 2021 by Lila Voo. All rights reserved.
This content was written by Lila Voo. If you wish to use this content in any manner, you need written permission. Contact Lila Voo for details.