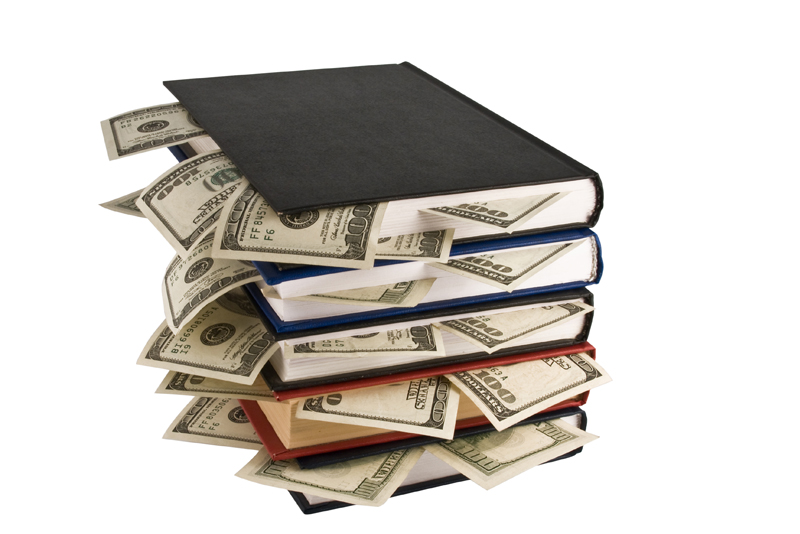 Congratulations, you just bought a new Honda CR-V, you got a low APR and you're thrilled with your new SUV. Keep in mind that once you drove the car off the lot, it was no longer considered new and therefore not worth the full amount that you paid for it. In other words, your car loan is almost immediately considered upside down because you owe more than the car is worth. However, you're not worried because you know you'll eventually pay the loan down.
Then, the unthinkable happens. Six months after you bought your shiny new CR-V, you're in a car accident. Luckily no one is hurt, but the SUV is totaled. Your regular car insurance is willing to pay the book value of the car, but that's less than what you owe on the car loan. What happens next? You are still responsible for the difference between what the insurance company pays and the loan balance, so you have added debt and no car to show for it.
What Gap Insurance Does
In the unfortunate case mentioned above, the owner could have avoided pointless debt if he or she had gap insurance. Gap insurance is additional car insurance that covers the difference between the book value of the car and the amount you owe on the car loan. In other words, if you buy a car for $23,000 and it is totaled or stolen, your insurance company will only pay the book value of the car. We'll say the car is worth $17,000 at the time of the accident, but you still owe $18,500 on the loan. The company you have gap insurance with will pay the $1,500 difference.
Is it Worth the Extra Expense?
The biggest question that you have to ask yourself is: Do you want to take a chance that you could owe money on a car you don't have? While, gap insurance generally isn't a requirement for purchasing a new car, although leasing a new car is an entirely different story, that doesn't mean that it isn't a very good idea. Most car dealers recommend gap insurance not just because they sell it, but because they've seen many cases where people got burned because they didn't have adequate insurance.
Without gap insurance, you could potentially be left with thousands of dollars of debt compounded by the fact that you have to take on even more debt to replace your car. A company like debtconsolidation.com may be able to help you deal with managing your debt in general, but you'll still have to shell out money for what's left on the old car loan and pay on a new car loan if you don't have gap coverage. It does add to your monthly bills every month, but there is peace of mind in knowing that you'll be able to pay off your loan even if something happens to the car.
Criteria for Determining When to Get Gap Insurance
Most car loans are upside down at some point, so gap insurance is generally a good idea. However, there are cases in particular where having gap insurance is very strongly recommended.


In order to make payments lower, many dealers offer loans that are longer than the traditional 60 month loan. If your loan goes beyond 5 years, you definitely want to be sure you have gap insurance.


Most car leases require gap insurance because the person leasing the vehicle is responsible for the value of the car in the event that it is damaged or stolen.


Anytime you roll debt from an old car loan into a new car loan, you're creating a loan that will be upside down for quite a while, so you need adequate insurance coverage.


If your down payment is less than 20%, and especially if you put down a minimum down payment, then consider that you'll have a negative loan to value from the start.


Look at the depreciation rate of the make and model of the car you purchase. If it's a type of vehicle that tends to have a low re-sale value after a short period of time, then you want to be prepared if something happens.


Mileage affects a car's value, so if you drive an excess of 15k miles per year, then your car will depreciate even faster than average.


In all of the cases above, having gap insurance is particularly important. However, as a general rule of thumb, anytime you suspect that you're car loan is going to be upside down for a while, you should seriously consider gap insurance as a means of securing your car loan.
How to Get Gap Insurance
Many car dealerships offer gap insurance, so you can purchase the policy and figure out how much it is going to cost you before you even buy the car. This will help you get a better idea of the trust cost of buying the vehicle. On the other hand though, you may be able to get a more competitive rate from your own insurance company, or another private insurance company. It's worth shopping around to find the best rates because they can vary widely.
Make sure you compare apples to apples though, don't just compare the rates alone. Even with gap insurance, there may be cases where you're still liable for certain deductibles. Make sure you know the details of the policies you're looking at and determine if the coverage is worth the cost, otherwise the gap insurance isn't as effective. The cheapest plan you can get may not always be your best option.
Taking out a new car loan already represents getting into a fairly high amount of debt and anytime you accrue debt, you're taking a financial risk that something might happen and you can't won't be able that debt back. If you purchase gap insurance though, you can practically eliminate that risk. Relatively speaking, gap insurance isn't that expensive and if something unexpected does happen to your new car, then the money you paid for extra insurance will be well worth it.


Related Articles
Editor's Picks Articles
Top Ten Articles
Previous Features
Site Map





Content copyright © 2023 by Deborah M. Dera. All rights reserved.
This content was written by Deborah M. Dera. If you wish to use this content in any manner, you need written permission. Contact Sandra Baublitz for details.