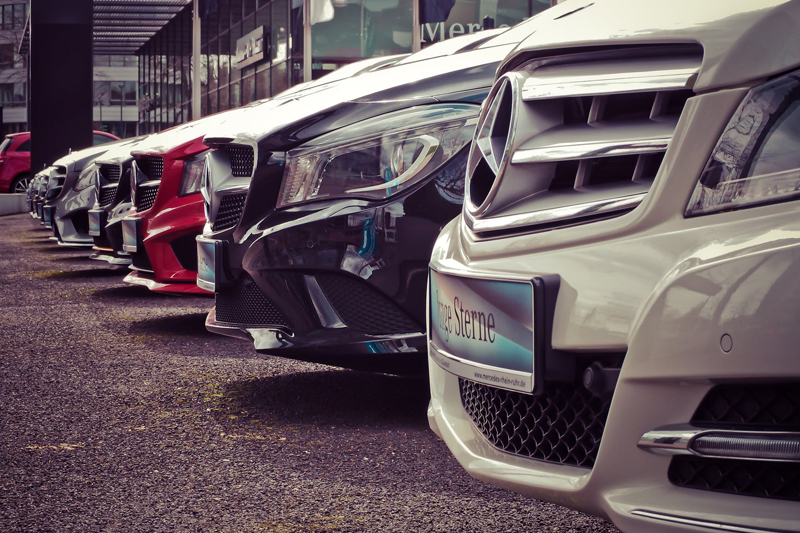 GPS Review
After market GPS devices (the kind you usually stick on your dashboard), have come a long way since they've become an affordable necessity over the past few years.

The first GPS units were big, clunky, and hard to program. Today's GPS systems are small, sleek, and simple to set up. They also have many features that yesterday's units didn't have.

Today, you can buy an affordable, full featured GPS for about $150 if you shop wisely and seek out the best deals.
Features such as lifetime maps and traffic updates are the best new features available.

If you don't want to spend the money, you can use Google Directions on your Smartphone and it will give you spoken and visual step by step directions. You just won't get the same features as you do with the better GPS's.

What to Look for:
You'll want a GPS with one of the larger screens if it's within your budget as they're easier to read at a glance as you're driving. If you're not the tallest of drivers, be careful that the GPS doesn't block vital windshield viewing area on your dashboard.

I actually place mine on the dashboard area behind the steering wheel and in front of the clear plastic over the dashboard gauges. It's stays pretty well and I don't block the windshield at all. The truth is that I'm too lazy to set up the stand on the dashboard and just whip the GPS out from the center console in a flash!

Newer GPS's are using photo realistic displays which I'm not sure are any better than the colorful maps that are in use now, but time will tell.

Touchscreens:
I'm so used to lightly touching and swiping my smart phone that I forget that I need to use pressure on my older GPS screen which is called a resistive screen meaning you have to apply pressure to the screen when entering the address.

The easier option are GPS units with a capacitive screen like on the smart phone. These devices use the electrical charge in your fingers (did you know you had electrical charge?) to operate with ease.
It's not a big deal for the average user, but if you drive to new places as a salesperson, it's worth the extra money.

The gloves I got as a Christmas present this season are also touch screen sensitive meaning I don't need to remove them to operate the phone or if I had one, the new capacitive GPS's.
Newer GPS systems also use landmarks as points of reference. Can't see the street sign, but you know that's the state house you need to turn at, let your GPS tell you that!

It's never safe to change or alter your route while you're driving; even pulling over on the highway into the breakdown lane is dangerous. Getting a GPS that responds to voice commands eliminates the need. You can cancel or change your route while you're driving which is pretty cool!

This Bluetooth feature also allows you to answer phone calls hands free.
These are the newest features of GPS systems. The other differences come down to the information that the GPS can give to you. Most offer points of interest such as restaurants, business listings, and other areas of interest – thus the name – Points of Interest or POI!

Better GPS's also give you more than one option to travel to your destination. You can skip all highways if possible or reroute based on traffic patterns.

Some units allow you to create your own points of interest within the system and almost all GPS's let you save favorite destinations. If you have destinations with multiple stops – Point A to Point B to Point C, etc. – some units allow you to store these as favorites.

The GPS will identify the best route again, based on mileage, traffic patterns, or driving preferences (highway vs. no highway).
Most good systems today offer lane assistance to show you that the road you're on has multiple lanes and when your left turn is approaching, that you need to be in the LEFT lane for example.

Do you drive with a lead foot (speed) and you're concerned about the speed limit? Many systems have available a display option that shows you the current speed limit wherever you are at any time on the road. Compare the posted limit to your speed and slow down if you have to!

Many new GPS units also let you know based on user experience, where popular speed traps are so that if you are speeding, you'll get a warning to let you know.

The last bit of information you'll want to know before buying a GPS for your vehicle is what the warranty covers and for how long. Great customer support is also a nice thing to have, especially if you're not good at electronics or following along with an owner's manual.
-------------------------------------------------------------------------------
Trying to find yourseld a new or used car? A GPS can't help you with that, but the experts at ProAutoBuying.com can! Contact us and we'll help you get the best deal possible on your next purchase or lease.


Related Articles
Editor's Picks Articles
Top Ten Articles
Previous Features
Site Map





Content copyright © 2023 by Stephen M. Hague. All rights reserved.
This content was written by Stephen M. Hague. If you wish to use this content in any manner, you need written permission. Contact Stephen M. Hague for details.