Book Review - Orchid Growing for Wimps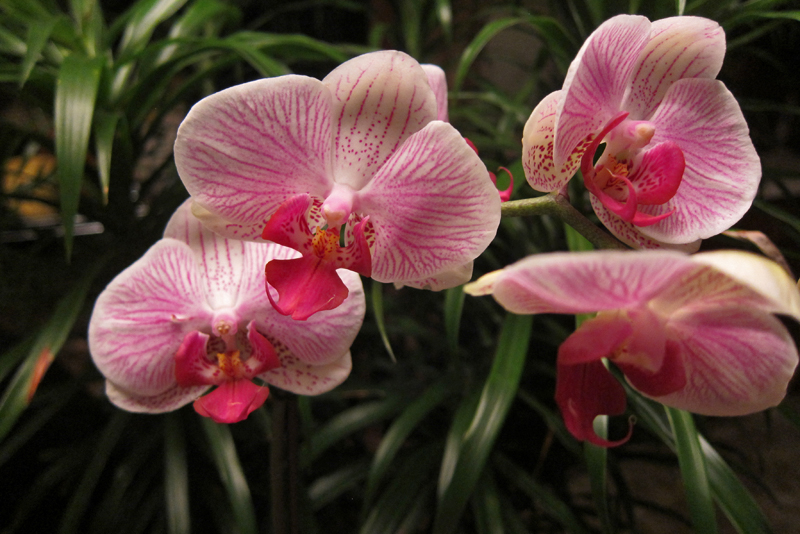 Orchid Growing for Wimps: Techniques for the "Wish I Could Do That" Gardener
by Ellen Zachos features profiles of 16 plants that are considered easy for a novice orchid hobbyist.
The first three chapters of the book contain basic background information about orchids in general. Potting mixes, fertilizer, watering, humidity concerns and temperature ranges are covered nicely and illustrated with closeup photographs. Several pages are devoted to the mounting of orchids on bark or solid wood slabs. I'm not sure I agree with promoting the use of mounted orchids for every hobby grower. These plants require attention to watering and misting to ensure that they do not dry out and will surely perish if humidity levels do not remain at a consistent level. O course, if you live in an area of warm outdoor temperatures and high humidity, you can always grow these orchids outdoors.
Section four gets to the heart of the matter and gives in-depth profiles of 16 orchids that are great for beginners in a home envirnment. A handy table is included to highlight the best traits of each species of orchid. Some of the featured plants are: Phalaenopsis, Cattleya, Oncidium, Ludisia, Miltonia and Dendrobium. This section benefits from the inclusion of tables describing the lighting needs,watering requirements and bloom frequency of the sixteen chosen orchids.
A brief fifth chapter lists 4 orchid species that should not be grown in a home setting and offers a suggested substitute. Chapters six and seven offer tips for increasing humidity and lighting in a home setup and how to repot an overgrown orchid.
The final chapters describe how to build a "orchid tree" by attaching plants to a tree branch, some of the more common pests and diseases and ten frequently asked questions.
In closing, I would recommend this book for a new orchid fan, but would suggest that you check other sources of information if your own situation differs from that presented in the book.
You Should Also Read:
More book review articles


Editor's Picks Articles
Top Ten Articles
Previous Features
Site Map





Content copyright © 2023 by Susan Taylor. All rights reserved.
This content was written by Susan Taylor. If you wish to use this content in any manner, you need written permission. Contact Anu Dharmani for details.