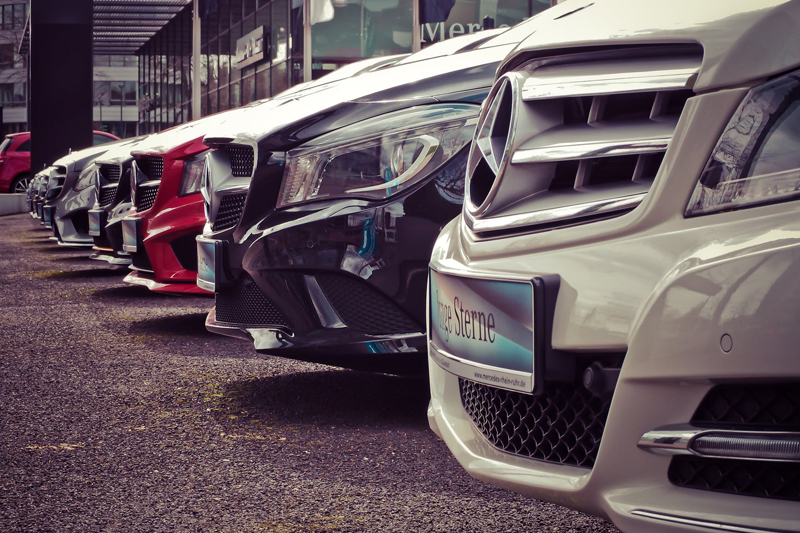 Most of us have heard the term car auction, but do you really know what they are and how they work?

A car auction is similar to other types of auctions where buyers bid on a car they're interested in and the highest bidder wins the car. Seems easy enough, right?

Well, it's a little more involved so let's learn about car auctions.

Part of the reason that the general public here's so little about car auctions is that they are almost exclusively for licensed dealers and the general public is usually not allowed to participate.

Cars that are sold at auction can come from a variety of places, but are usually cars that are coming off lease, fleet vehicles used by large companies for their salespeople and executives, rental companies, and a bunch of other, smaller places.

Many cars that end up on dealers lots for sale, come from these sources. The dealers buy them for much less than they are resold at which is how the car dealer makes money.

If the public were allowed to participate in the auctions, the dealers would have a tough time finding customers!

The dealers are also "professionals" and they or someone that works for them, can check out the cars before they are actually auctioned. That way, if they identify a problem, the dealer can either pass on buying the car or they can buy it at a reduced rate and fix it at a service station.

Like traditional auctions, dealer representatives identify cars they are interested in, establish a price that they are willing to pay, and bid on the vehicle until their maximum set price is reached or they are the winning bid.

Once the dealer purchases the vehicle, they'll take it back to the dealership and prepare it for sale to the general public. If anything needs to be fixed or replaced, they will have factored that in to the buy price and they will have that taken care of.

Once the car has been serviced by the dealership, the dealer will set a price for the car and have it available on their lot for sale to the general public.

Some drivers were weary of cars that had been bought at auction, but for the most part, these cars are not much different than cars that had been traded in for resale. Just because a car was purchased at auction, that doesn't signify that there is something wrong with it.

So that's how a car auction works. There's really no big mystery to it so if you're going to buy a used car and you see that it's been bought by the dealer at auction, just prepare like you would if you were buying any other used car and have a mechanic inspect it.

------------------------------------------------------------------------------------------------------------
Looking to buy a used car, but you're worried about it's condition? Contact us at ProAutoBuying.com and we'll have the car professionally inspected with 150 point check for you.





Related Articles
Editor's Picks Articles
Top Ten Articles
Previous Features
Site Map





Content copyright © 2023 by Stephen M. Hague. All rights reserved.
This content was written by Stephen M. Hague. If you wish to use this content in any manner, you need written permission. Contact Stephen M. Hague for details.