Retirees And Credit Card Debt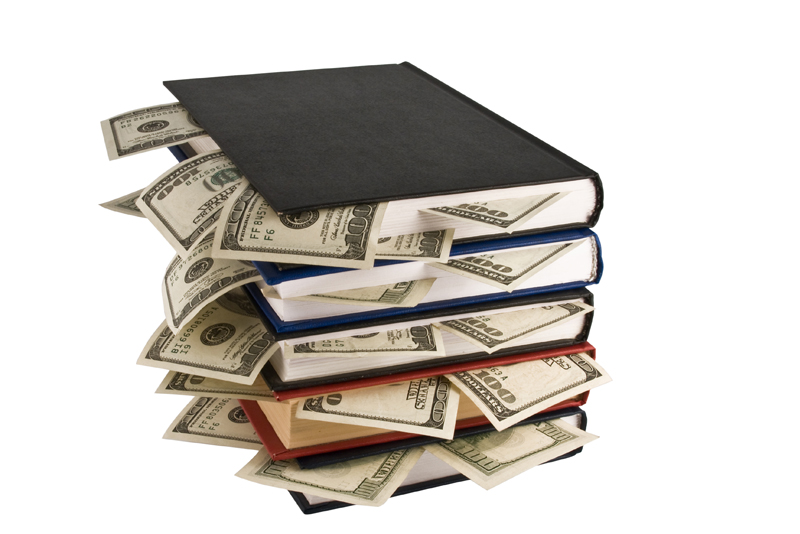 For a growing number of retirees, the golden years are anything but golden. Credit card debt and bankruptcy filings are increasing at an alarming rate among retirees. The fact that seniors are using credit cards to purchase necessities such as food or pay for medical bills should come as no surprise. The easy availability of credit cards certainly is one contributor to the problem of ballooning credit card debt among seniors but there are a variety of factors, rather than one overriding explanation. At least, some of the financial difficulties are likely to have been spurred or greatly compounded by the most recent recession; the decrease in the value of their investment portfolio, rising property taxes amidst a still wobbly real estate market marked by a high rate of foreclosures and eroding home values as well as the escalating costs for co-payments and prescription medication. Some retirees may also rack up credit card debt due to:

• Lack of sufficient savings to meet monthly living expenses.

• Unexpected illness or injury which prevented them from working part-
time.

• Divorce or death of a partner.

For those seniors relying on a fixed-income, any sudden increase, no matter how incremental, in the cost of living, can place a severe strain on their finances. Some retirees may want to provide assistance to adult children who might be experiencing financial pressures of their own (e.g., co-sign a loan or help pay their household bills). As laudable an endeavor as this may be, for retirees grappling with the daily struggle just to afford basic necessities, this is hardly a feasible strategy. Credit card debt, regardless of how it begins, can quickly spiral out of control and lead to financial and personal ruin. Having and maintaining a solid credit score is equally as important for retirees as it is for younger individuals. No matter how insurmountable it may appear, breaking free of credit card debt is achievable.

Dealing With Credit Card Debt

1. Consult with competent legal professionals. Free legal aid may be possible.

2. Do not let feelings of embarrassment or shame prevent you from seeking qualified free counseling and help. There are many reputable nonprofit gerontological and senior associations, government organizations and credit counseling centers. One starting place for information is the American Bar Association's Commission On Law and Aging.

3. Be informed of your rights. Many retirees are unaware that creditors cannot access retirement income. This would be income derived from a pension, Social Security or 401(k). IRAs are generally protected from creditors. However, there may be exceptions. It is prudent to obtain qualified legal advice. An experienced attorney specializing in estate planning can provide proper guidance on how to protect your estate from creditors.

4. Taking what is known as a cash-surrender loan may be a practical option for those fortunate enough to have accumulated a large cash value from a life insurance policy.

5. Find more ways to save money. Look into special services and programs for seniors. There are prescription drug affordability programs for seniors. Volunteering is socially productive and may provide additional perks. Hospitals and large medical centers generally provide volunteers with free meal vouchers.

6. Try to secure part-time income. There are many nonprofit employment and social services organizations that can furnish assistance or suggestions.

Options To Avoid

1. Approach reverse mortgages with extreme wariness. Reverse mortgages are not appropriate for everyone. Likewise, a home equity loan may also not be a practical solution as it results in incurring new debt to pay off existing debt. Credit card debt is unsecured debt whereas a home equity loan is secured debt. These are highly risky strategies. Neither a reverse mortgage nor a home equity loan is a panacea.

2. Be equally wary of bankruptcy as a "convenient out." Bankruptcy, like a reverse mortgage, is mistakenly perceived as an "ideal, short-term fix." Bankruptcy is a complex matter and should be considered as the last possible recourse. Furthermore, a bankruptcy filing cannot prevent the recurrence of a new credit card debt cycle.

3. Avoid tapping into retirement accounts such as a 401(k) to pay off credit card debt. For many retirees who have little in the way of personal savings, their retirement accounts may be their only safety cushion. The use of this option will, of course, depend upon the amount of debt.

Develop An Action Plan

1. Shred all credit cards. Adapt to living without credit cards at least until you have paid off the debt.

2. Make a budget of your basic monthly living expenses. This should consist of only absolute necessities.

3. List all your credit card debt and the amounts owed.

4. The money you have left after accounting for expenses can go towards repayment of your credit card debt. Prioritize your debts. You can pay off the card with the highest interest rate first or the highest amount first. Do not make minimum payments on your credit cards. The goal should be to clear your debt as quickly as possible.

Credit card debt and its ensuing financial distress exert a heavy emotional toll. Safeguarding your interests, maintaining a balanced perspective and making well-informed decisions are in order. It almost goes without saying but seniors are particularly vulnerable to scam artists including credit counseling specialists, financial advisors and bankruptcy attorneys. It takes time and meticulous attention to fact checking to weed out honest and qualified professionals from scammers.

Helpful Resources

AARP
Better Business Bureau
National Foundation For Credit Counseling
Retiredbrains.com
The Fair Debt Collection Practices Act


For informational purposes and not intended as advice and/or recommendation. Every attempt at accuracy is made, however, the author does not claim that the content is free of factual errors.



Related Articles
Editor's Picks Articles
Top Ten Articles
Previous Features
Site Map





Content copyright © 2023 by Reshma Vyas. All rights reserved.
This content was written by Reshma Vyas. If you wish to use this content in any manner, you need written permission. Contact Sandra Baublitz for details.