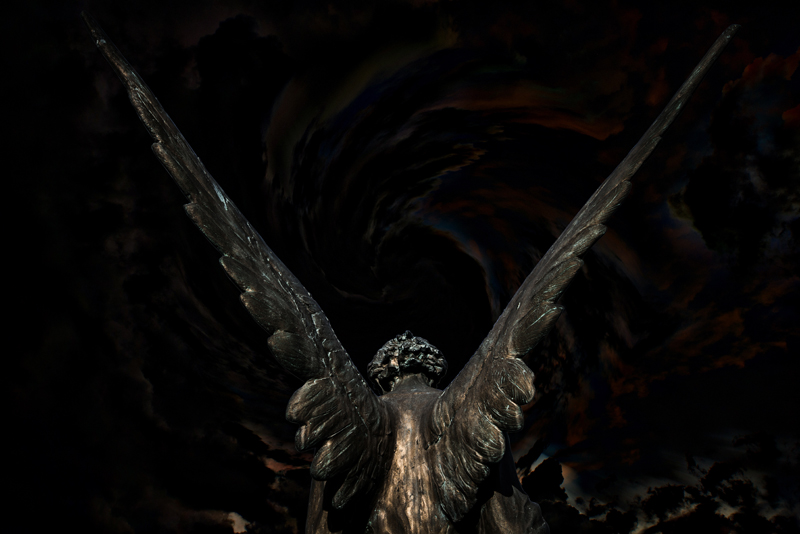 Attention all ye lads and lassies who love a bit of smackdown around the ears from time to time. One of the premier purveyors of sonic warcraft is preparing to record her debut solo record and it promises to deliver the scratch to your itch. Wait a second, did I say scratch? It's more like getting a massage with a potato peeler.
To the fans of extreme music, the name
Karyn Crisis
draws knowing smiles. As the figurehead of
Crisis
for 13 years, Karyn carved out her name with bold strokes as one of the most original singers of the genre. Dipping and diving through melodic peaks and valleys before plunging into a guttural onslaught that was often something you felt rather than simply heard, she turned heads throughout her career.
A gifted visual artist, Karyn has also juggled a second raison d'être with her artwork and she has devoted many years to these pursuits. More recently, Karyn has returned to music and assumed the lead vocal role for noted Italian experi-metallers
Ephel Duath
, giving the band a new dimension.
Ever the expressionist, Karyn is also planning on releasing her first solo record later this year. The record has been in the embryonic stage for the recent past but is just now taking shape. To differentiate the project from Crisis, the band name
Gospel of the Witches
will be used and it's a name that also touches on all of the physic and mystic imagery that accompanies Karyn's role as a medium.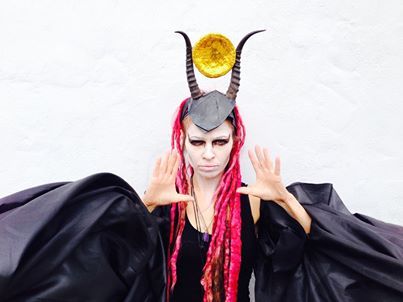 Fans of Karyn's can get involved with this project which is being partially funded by a
Kickstarter
campaign. Opting to bypass record labels and put this record out on her own, the singer has taken this direction to help cover the obvious upfront costs of putting together a quality product. Rather than just pleading for money, Karyn has put together a great video on the Kickstarter page that describes her motivations behind the project; how it is coming together and how you can get involved.
Moreso than any other of these kinds of projects, Karyn has created a very personal approach in regards to the rewards program. Besides the usual signed CD, photos and t-shirts, there are many other interesting bonuses such as art prints in hand-made envelopes; vinyl albums; photos with lyrics on the reverse; hand-bound lyric books; fabric-covered lock boxes for CDs and other treats; as well as Skype updates. The pièce de resistance is a collaborative (conceptually-speaking) painting (large oil on canvas) that will also become your personal cover of the CD and vinyl. Contributors will receive regular email updates as the painting progresses. Pretty awesome, right?
The funding period for this project is limited, however, so to score these terrific rewards and (even better) help bring this amazing record to life, you have to act fast. The funding window closes on April 20, 2014 so contribute what you can to help ensure this project goes forward.
Check out Karyn's Kickstarter page
here
which has an informative primer on what to expect from the record and why she is recording it.
Keep on top of the process from the official
Gospel of the Witches Facebook page
and
Karyn's own Facebook page


Related Articles
Editor's Picks Articles
Top Ten Articles
Previous Features
Site Map





Content copyright © 2023 by Morley Seaver. All rights reserved.
This content was written by Morley Seaver. If you wish to use this content in any manner, you need written permission. Contact Morley Seaver for details.