Silhouette Studio Designer Edition Software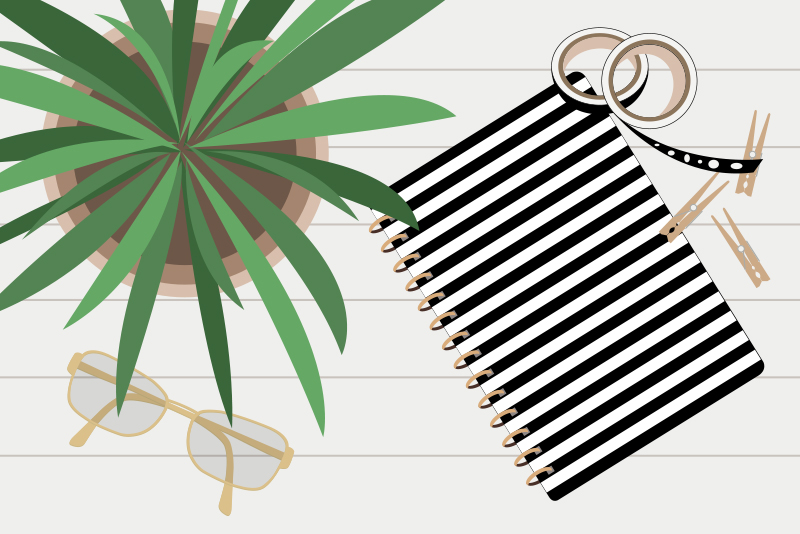 The Silhouette Studio Designer Edition is a vector drawing and output software with many nice features. Here is an overview of the software and the electronic cutting machine from Silhouette America.
Silhouette Studio
R
Designer Edition software (SSDE) has one application, which is to output information to the Silhouette cutting machine. It is a software for creating vector images, both objects and text, that will be cut and/or perforated by the cutting machine on several types of material. By replacing the cutting blade with a pen, the machine can also sketch line art. You also have the option to first print artwork, along with registration marks, on your inkjet printer and then cut out the artwork with the Silhouette.
Silhouette Studio software has many features that are popular in other drawing software such as Illustrator
R
. As with other digital drawing software, SSDE has it's own proprietary .STUDIO file format. But the software can import several types of vector and raster file formats including DXF, GSD/GST, JPG, BMP, PNG, SVG, GIF and WMF. It can also access the fonts installed on your computer.
The list of media material that can be cut by the Silhouette is always expanding. At this time the list includes paper, cardstock, adhesive vinyl, fabric, heat transfer material, magnet paper, tattoo paper, wood paper, transparencies, double-sided adhesive, printable gold and silver foil paper, clear and white sticker paper, chipboard, stencil material, adhesive corrugated paper and Vellum. Besides these materials, the Silhouette can also cut special material for creating your own stamps, glass etching and Rhinestone projects.
The SSDE software comes with 50+ images preinstalled in the Library. Also, more images can be purchased and automatically downloaded and installed into the software from the Silhouette America online store. But the fun begins when you draw your own images for cutting 2D and 3D projects.
The SSDE has many drawing and editing tools that you would expect in a vector drawing software. You can draw basic shapes including lines, rectangles, circles and polygons. You can also draw complex shapes such as curves and freehand. Once drawn, these vectors can be manipulated with tools including the point editing, knife, eraser and transfer properties tools. Drawn shapes also have stroke and full properties for applying color, gradient or pattern.
Want to turn a simple line into a design? This can be easily done with the basic line styles feature. But you also have the sketch feature which allows you to apply sketch styles, such as cross hatch and scribble, to both edge and fill of the vector.
As mentioned above, the Text tool has access to the fonts on your computer. You have control over text size and styles such as bold, italic and underline. You also control alignment, kerning and character and line spacing. Finally, you have the text on a path feature.
Text and other drawn objects can be manipulated by several features including align, rotation, shear, scale and, my personal favorite, the replicate tools. Other modifying tools include the intersect, subscript, crop, divide, offset, compound paths, grouping and welding tools.
As you can see, this software has many tools similar to other vector software. But the magic is created when you cut your designs with the cutting machine. It's the best of both worlds. You have the flexibility and creativity of a vector software and the tactile gratification of making a physical product.
Silhouette, Silhouette Studio, Silhouette Connect, PixScan, Silhouette CAMEOR and Silhouette Portrait are either registered trademarks or trademarks of Silhouette America, Inc. Product screen shot(s) reprinted with permission from Silhouette America, Inc.


Related Articles
Editor's Picks Articles
Top Ten Articles
Previous Features
Site Map





Content copyright © 2018 by Diane Cipollo. All rights reserved.
This content was written by Diane Cipollo. If you wish to use this content in any manner, you need written permission. Contact Diane Cipollo for details.