A Foundation For Healthy Relationships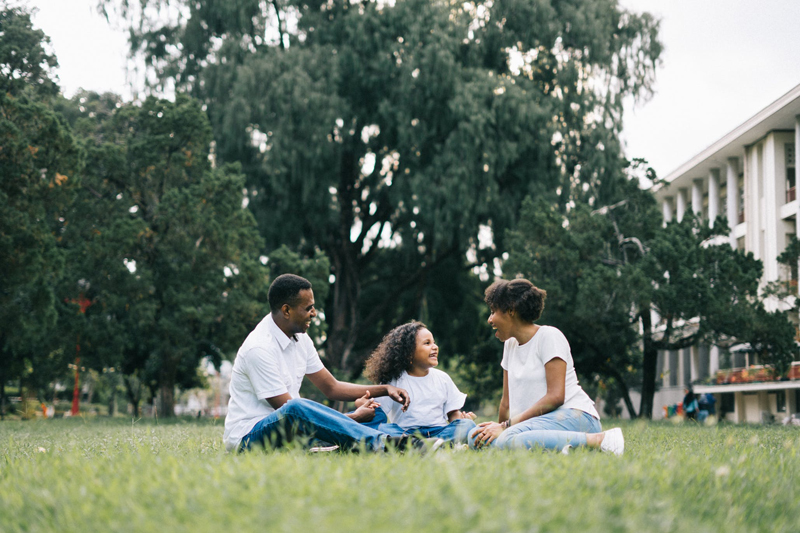 Here's the key that many have learned and most are still learning: all relationships need work and time. And, all relationships start with individuals. Each individual must take stock of who they are. My Gram was right: there is only one you, and if you do not take care of yourself and know who you are, you will never have a successful relationship; because you will be too busy trying to be someone for that other person, without really knowing who you are and what you want, and expecting them to be the same for you.

It is important that we understand who we are, and why we do what we do if we are going to have healthy and productive relationships. We need to know what drives us and why we choose the way we choose. Many times we like to blame relationship failures on the fact that we were just not compatible or the other person just didn't understand you.

I was taught that whatever you sow in life you will reap. I was also taught that whatever you think about yourself will determine the people you attract to yourself. A healthy relationship starts with healthy individuals. And it also requires full self-disclosure to your partner.

We are all looking for something. But sometimes there are things in our lives that block us from receiving what we need. There are times when we enter a relationship, unintentionally, with the wrong motives. Some enter into relationships seeking for the other person to fix what they feel is wrong within themselves. Others seek relationships for validation. And many enter into relationships because they do not want to be alone.

I did not understand any of these relationship lessons until I was older and began to experience different kinds of relationships for myself. Some of us like to lump all of our relationships into two categories: good or bad. However, the truth of the matter is, there are many components to a relationship and many different kinds of relationships. And each relationship's foundation was based upon how I felt and what I believed about myself as an individual at the commencement of each relationship.

Often we choose relationships based upon our present needs and our past experiences. Should these needs be met, a person or couple can grow their relationship in the direction that will lead to a successful and healthy one. If, however, needs are not met, and past experiences have not been properly addressed, it can lead to a tumultuous relationship that may get through the rough storms, or may just disintegrate.

At the end of the day: It all goes back to self. The ability to look at yourself open and honestly, and address the issues that are within your heart and mind. Either from past relationships, family issues, or simply how you feel and think of yourself as a person. You cannot make someone else responsible for your happiness. That is your own responsibility.

When we enter a relationship—whether we know it or not—we go in with certain expectations. We enter relationships with what we have learned as children, adolescences, and adults. There is a level of expectations on what we want from the relationship and how much we are willing to give in that relationship.

The success of any relationship, and the success of having our expectations met lie within our view and belief of who we are as a person, and what we believe we deserve. We can say with our mouths what we want and what we believe. However, it is our heart that will be reflected in our choices. Our experiences will be dictated by what we thinks of ourselves and what we are willing or not willing to do.

My Gram was right once again. (I am not surprised!) If you want a good relationship, the foundation of you as an individual must be solid. You never enter into a relationship looking for someone to complete you. You, yourself, should already come to the relationship whole.



Related Articles
Editor's Picks Articles
Top Ten Articles
Previous Features
Site Map





Content copyright © 2023 by Ruthe McDonald. All rights reserved.
This content was written by Ruthe McDonald. If you wish to use this content in any manner, you need written permission. Contact Ruthe McDonald for details.