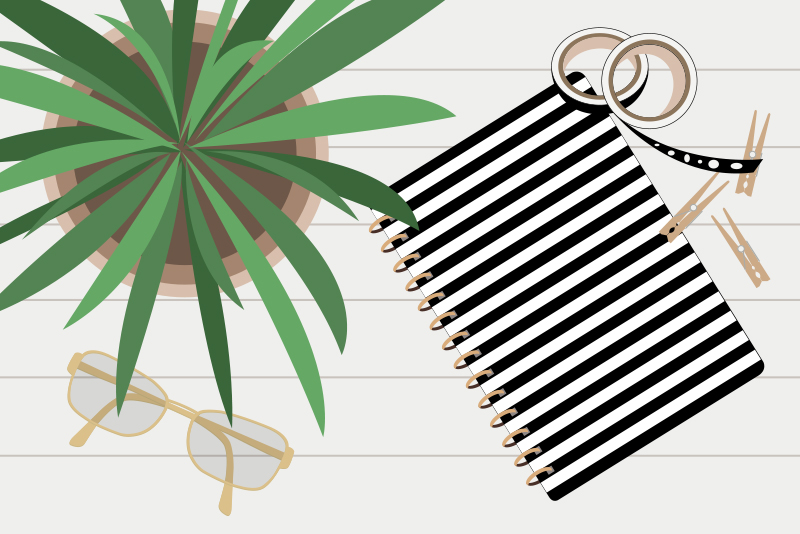 There is a new way to share your designs. It's the Whimseybox Influencer program. Whimseybox is a DIY and craft subscription program, online craft supplies store and craft community that takes advantage of the revised popularity of DIY and crafts. If you are a DIY crafter and have a blog, this is a new way to monetize your blog. How does it work? Basically, it's an affiliate program that works in two ways.

First, you can share your projects on WhimseyboxR. With each post of a new project, you can upload a large image of the finished project, which increases the probability that viewers will take a closer look. Secondly, you can add the instructions for creating the project to the post or just add a link to the project's step-by-step instructions on your blog. This draws traffic to your site and we all know how important that is to search engines. Also, you can create a supply list, or several lists, on Whimseybox containing your personal choices for supplies in the Whimseybox store. Then, this supply list is displayed with your project posting. If the reader makes a purchase from the Whimseybox supply store, you will get an affiliate fee.

Secondly, you can earn money via affiliate links added to the project posting on your blog site. Each time a site visitor uses the affiliate link on your site to view Whimseybox and also makes a purchase, you earn an affiliate fee. Besides a text or image affiliate link, Whimseybox has a nice widget that you can embed into your blog post that displays your Whimseybox supply list. The widget can be a list view, text view, grid view or slider view, which makes it flexible when adding to your posts. As you can see, these affiliate links work much like AmazonR and other affiliate programs. However, the Whimseybox links are to a store full of DIY craft supplies, something for which your readers are more likely to be shopping.

Started in 2011 by Alicia DiRago, Whimseybox is still in its infancy and new items are being added to the Whimseybox store frequently. You can even suggest an item to be carried in the store and they will do their best to make it happen. Some of the brands that are already listed in the store are Martha StewartR, DecoArtR, SilhouetteR, FiskarsR, DuncanR, Mod PodgeR, XyronR, DariceR, Glue DotsR, RitR and PlaidR.

Other nice features of the program are the analytics that help you track the most popular items in your supply list and the Influencer blog, with helpful articles and notices of new features added to the program. But the feature that really makes this program stand out is the external item feature, which allows you to add items to your supply list that aren't listed in the Whimseybox store. These items can be other affiliate links such as AmazonR and JoAnn FabricsR. They can even be links to products for sale from your own store, such as SVG cut files for your shared projects.

Update: It appears that Whimseybox.com has suddenly closed.




Related Articles
Editor's Picks Articles
Top Ten Articles
Previous Features
Site Map





Content copyright © 2018 by Diane Cipollo. All rights reserved.
This content was written by Diane Cipollo. If you wish to use this content in any manner, you need written permission. Contact Diane Cipollo for details.