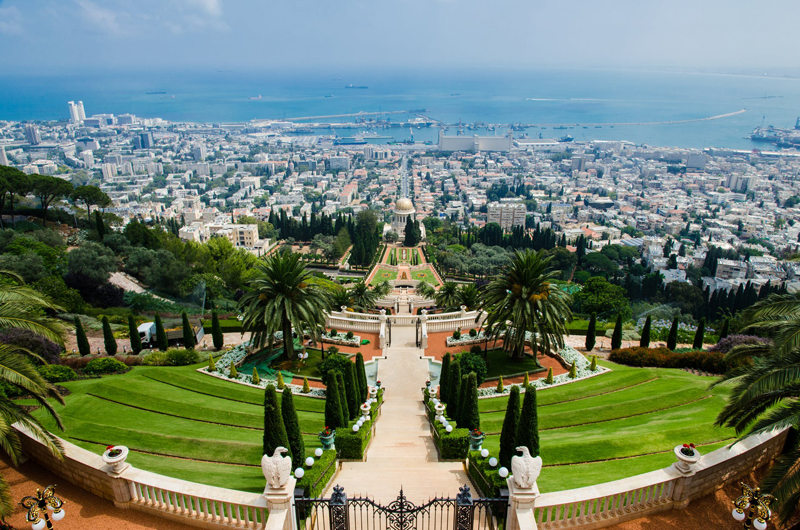 My sister once told me, when tired of my naively idealistic rantings as a teen, that she had no trouble at all loving mankind; it was people she couldn't stand! I am now old enough to understand, LOL. Especially when exposed to television programming and the news media. Neighbors and relatives can be difficult to live with, also.

Religion has been telling people to be kind and love each other for millennia, gradually moving from family and tribe to city and nation. The Bahá'í Faith expands things to include the entire human race as one family. For what purpose? "...the greatest of instrumentalities for achieving the advancement and glory of man, the supreme agency for the enlightenment and the redemption of the world, is love and fellowship and unity among all the members of the human race." - 'Abdu'l-Bahá, Secret of Divine Civilization, p. 73

Bahá'ís are working to improve their neighborhood relations, build a better society, to have a part in making that age old promise of peace on Earth come true. It's going to take some work. People will have to change some currently popular attitudes and behaviors. Change always requires some level of altruism, and for initiators, this often involves some sacrifice.

Never is that more true than in religious history! What could reliably produce such willingness? "Were it not for the love of God, the hearts would not be illumined. Were it not for the love of God, the pathway of the Kingdom would not be opened. Were it not for the love of God, the Holy Books would not have been reveled. Were it not for the love of God, the divine Prophets would not have been sent to the world. The foundation of all these bestowals is the love of God. Therefore, in the human world there is no greater power than the love of God." - Promulgation of Universal Peace, p. 257

Love of God and obedience to religious law in the early days of each revelation have resulted in amazing changes in civilization. Look to the beginnings of what people think of as separate religions to see this good--not to the aging and distorted teachings hundreds of years after the Word was originally given. Early Christians, the dawn of Islam, all the others in the dim beginnings, fought horrendous battles with old and degenerate traditions, were exiled or imprisoned, but still managed to change the hearts with their piety and moral strength. Why? "In the world of existence there is indeed no greater power than the power of love. When the heart of man is aglow with the flame of love, he is ready to sacrifice all--even his life." - Paris Talks, pp. 179-180

So how do we love one another when confronted with world news and the annoying behavior of neighbors, relatives and politicians? "You must manifest complete love and affections toward all mankind. Do not exalt yourselves above others, but consider all as your equals, recognizing them as the servants of one God. Know that God is compassionate toward all; therefore, love all from the depths of your hearts, prefer all religionists before yourselves, be filled with love for every race, and be kind toward the people of all nationalities." - Promulgation of Universal Peace, p. 453

Further, "Be a caller to love; kind to the human race; gentle with humanity; interested in all the people of the world; wish for harmony and seek friendship and honesty. Be a healing for every wound, a remedy for every sick, a source of harmony among the people; chant the verses of guidance; pray to God; arise for the guidance of the people; let thy tongue explain and thy face illumine with the glowing of the love of God. Rest not a moment and breathe not a breath of repose until thou becomest a sign of God's love and a banner of God's favour." - Tablets of 'Abdu'l-Bahá, Vol. 1, p. 99

And when all that seems overwhelming: "Do not despair! Work steadily! Sincerity and love will conquer hate. How many seemingly impossible events are coming to pass these days! Set your faces steadily towards the Light of the World. Show love to all; 'Love is the breath of the Holy Spirit in the heart of Man.'" - Paris Talks, p. 30
You Should Also Read:
5 Ways to Express True Love
How Faith Will Change the World
The Duty of Encouragement


Related Articles
Editor's Picks Articles
Top Ten Articles
Previous Features
Site Map





Content copyright © 2023 by Cheryll Schuette. All rights reserved.
This content was written by Cheryll Schuette. If you wish to use this content in any manner, you need written permission. Contact Cheryll Schuette for details.