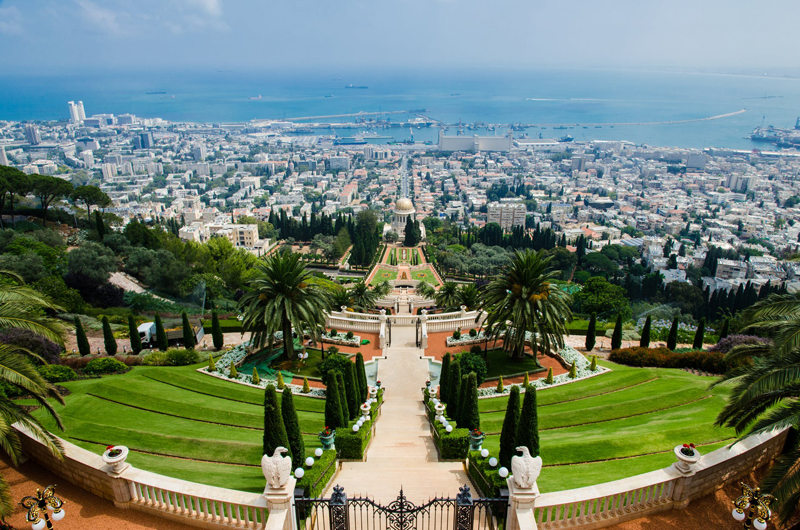 "On the election day, the friends must whole-heartedly participate in the elections, in unity and amity, turning their hearts to God, detached from all things but Him, seeking His guidance and supplication His aid and bounty." - Shoghi Effendi,
The Sanctity and Nature of Bahá'í Elections,
in
Compilations of Compilations - Vol. III,
#233
One of the most exciting aspects of the Bahá'í Faith is never more obvious than during an election year in the United States. Because there are no clergy in this religion, the process of administering to millions of adherents spread across the entire planet, and speaking more than 2000 languages, must be handled by elected bodies--called Assemblies--on the local, regional, national and international levels.
Elections occur annually for all but the international one, which presently happens every five years. They occur without fanfare, campaign speeches, rhetorical battles, nominations, or other trappings that limit an individual's ability to vote for exactly those whom experience and prayerful consideration bring to mind as the most qualified.
No doubt, as the technology becomes available, every single believer planet-wide will be able to cast his/her vote personally at every level. Presently, National Assemblies are elected by delegates elected regionally, and they in turn will elect the Universal House of Justice at the World Center in Israel. Unlike partisan politics, those delegates are not beholden to vote according to their constituent communities, but vote their consciences for the greater good. Without campaigning, there is no way they could know who their fellow believers would want them to vote into service!
I am thrilled every year to be a part of one, unified--but not uniform--family of mankind whose goals to make a better world I share. It isn't easy, because work is involved to be aware, to be informed, to know my fellow Bahá'ís well enough to choose the most qualified to serve. It requires personal commitment to study and deepen my understanding, as well as transforming my character.
Someone once told me that it sounded like the Bahá'í Faith was a do-it-yourself religion, and I suppose that is true, in a way. Because there is no clergy, paid or otherwise, each believer must take on the process of being religious both as an individual and as part of a group. We have to build our 'church'--as well as care for each other, train the children, minister to the sick and shut-ins, teach the Cause, develop healthy neighborhoods and grow in spirit.
There are authoritative compilations of quotes from the central figures of the Faith--Bahá'u'lláh, 'Abdu'l-Bahá, Shoghi Effendi, The Universal House of Justice--that provide guidance and inspiration. "The aim should always be so to educate the friends during the year that they consider their participation in Bahá'í elections not only as a right they exercise, but as a spiritual obligation which, when discharged in the proper Bahá'í spirit, contributes to the health and growth of the Bahá'í community." - Universal House of Justice, from a memorandum dated 18 June 1980 to the International Teaching center, quoted in the compilation,
The Sanctity and Nature of Bahá'í Elections
But with Bahá'ís spread all over the world considered as one's community, there is just no way to 'know' every single believer. 'Abdu'l-Bahá stated in one of His Tablets that a voter should make his choice from among those whose good name has been widely diffused. So, inevitably, there will be worthy individuals who fail to be elected simply because they are not widely known. However,
"Election to an Assembly, from a Bahá'í point of view, is not a right that people are entitled to, or an honour to which they should aspire; it is a duty and responsibility to which they may be called. The purpose is that those who are elected to an Assembly should be the most worthy for this service; this does not and cannot mean that all those who are worthy will be elected....It is also expected that through training and experience in the process and spirit of Bahá'í elections, the members of the electorate will have raised their consciousness of their responsibility to vote for only those who satisfy the requirements....They will, therefore, see it as their continuing duty to familiarize themselves with the character and abilities of those who are active in the community so that, when the time for an election comes, they will already have some idea of the people from among whom they must make their choice." - Universal House of Justice, The Sanctity and Nature of Bahá'í Elections, in The Compilations of Compilations - Vol. III, #250
The details of how all that happens will vary with culture and environment around the world. But the spiritual laws are the same, the body of the believers is one whole, not assorted sects, nationalities, or geographies--and all are tied together administratively by a grass roots democracy that reaches from every locality all the way to the World Center in Haifa, Israel.
How exciting is that?!
You Should Also Read:
Bahá'í Elections
Bahá'í Administration
What Are Bahá'ís Working for ?


Related Articles
Editor's Picks Articles
Top Ten Articles
Previous Features
Site Map





Content copyright © 2023 by Cheryll Schuette. All rights reserved.
This content was written by Cheryll Schuette. If you wish to use this content in any manner, you need written permission. Contact Cheryll Schuette for details.