Ferguson Keeps Race Relations in the Spotlight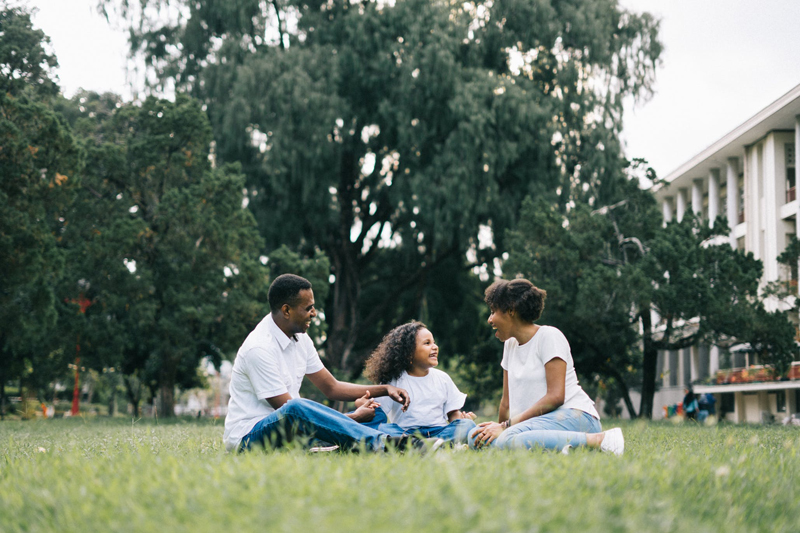 On August 9, eighteen year old Michael Brown was shot and killed by a Ferguson, Missouri police officer. Six bullets claimed the life of the teenager. Since his death, protests—peaceful and non-peaceful—have taken place. Ferguson has garnered more attention in the past weeks putting the city in the national spotlight. Protestors, activists, humanitarians, and journalist have descended upon the city, where its residents are eighty percent Black, but where its government and leadership woefully lack Black representation.

Protestors have been in Ferguson, Missouri for two weeks. Some feel that their presence is helping to shine light on a national problem, while others feel that is only exacerbating the already tense racial relationships that already exist in the city among its residents.

The National Guard was called in to help keep the peace; especially in light of the growing battle between the police and protestors. The unrest in the city has died down. Many Ferguson residents citing that most of the fighting and arrests have been of those from outside of Ferguson. The parents of Michael Brown encourage people to keep the peace, and for all those from out of town, to return home and protect and hug their children.

The African American community continues to deal with the aftermath of yet another death, of another unarmed black teenager; deepening the wounds, escalating the fears, and increasing the anger that continues to grow with every act of violence and unwarranted death.

What occurred in Ferguson is a small view of the larger picture of what has been occurring in cities around America. This affects a nation; not just one family, a city, or race. In short, this is about humanity as a whole.

The occurrence of yet another death of an unarmed Black person, brings up feelings, thoughts, and concerns about the race relations in America, and the continued vitriol being spewed concerning the victim in not only this case, but also the many horrific cases that have occurred in recent years.

Most people had expectations and hope for real change. Believing, that race relations were improving only to realize they were lulled by a false sense of victory over a few triumphs. The truth of the matter is, evil often lays dormant until it feels its comfort and hiding place are being threatened and possibly about to be exposed.

Race relations in America took a sharp turn of being exposed when an African-American president was elected. These issues and problems were always present (we need only to look at America's penal system). The hate has always been there. But now it is exposed and uncovered for all the world to see. The hatefulness is too big to be hidden, or disguised any longer. One can no longer sit by and act like it's not there or happening; especially when the male population of a race is become an endangered species.

Arguments ensue, with opposing views from both sides of the fence declaring a misconception of what's actually going on. The fact of the matter is: no matter how one tries to spin it, cover it, justify it, or even deny it—race is at the core. One only has to look at the numbers and the deaths to see the imbalance of things.

If things are to improve, then honest dialogue must take place. Open, honest, and sincere dialogue that not only addresses the elephant in the room; but deals with it, and coming to the understanding that the scales are not balanced, and that there is an immediate change that must take place—in communities, homes, government, and law.

You Should Also Read:
The Fight Against Racial Disparity
Death in Our African-American Communities


Related Articles
Editor's Picks Articles
Top Ten Articles
Previous Features
Site Map





Content copyright © 2023 by Ruthe McDonald. All rights reserved.
This content was written by Ruthe McDonald. If you wish to use this content in any manner, you need written permission. Contact Ruthe McDonald for details.