Ilha Grande - Brazilian Island Paradise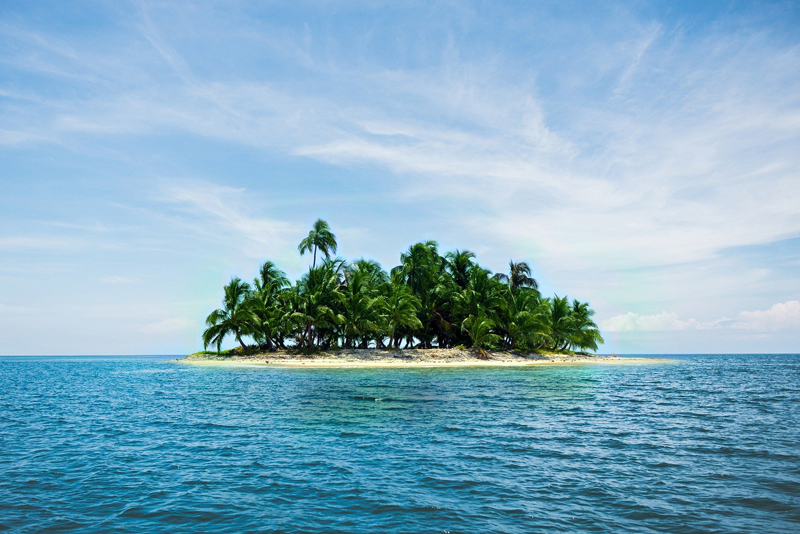 Would you like to experience the joyous insanity of Carnaval in Rio, but then find an out-of-the-way idyllic spot to recover? Or maybe you would enjoy a trip that splits your time between an adventure in the Amazonian rainforest and time spent relaxing on pristine beaches? If so, you should explore Ilha Grande ("Big Island") – the third largest oceanic island off the coast of Brazil, about 150 km. from Rio de Janeiro in the district of Angra dos Reis.
Ilha Grande is known for its spectacular beaches and lushly forested mountainous landscape. But don't expect to be pampered in luxury on this island. The entire island is part of an Environmental Protection Area (EPA) called Tamoios, and as such has very minimal development on it. In fact, there are no roads around the island – only 150 km. or so of hiking paths. There are a few roads in the main town of Abrao, but they are sand, or at best cobblestone. And in any case, cars are forbidden. To travel around the 190 sq. km. area of this island to visit the half a dozen coves and over 100 beaches, you have to either hike or mountain bike through the rain forest, or take a boat. Most people like to hike to a favorite beach, and then, after refreshing themselves in the pristine waters, catch a boat ride back to Abrao, where the majority of hotels and hostels are located.
Hiking, besides being a means of getting to the beaches, can also provide you with some amazing opportunities to enjoy the indigenous wildlife. In addition to the expected birds, snakes, iguanas and monkeys, you might also spot a capybara or two – the largest living rodent in the world! Or if you are really quiet and patient, perhaps you'll be lucky enough to spot one of the endangered species that are known to inhabit the island, such as the brown howler monkey (locally known as a Bugio), the red-browed Amazon parrot, or the maned sloth. Alternatively, you can get ambitious and make the four hour climb up to Pico do Papagayo; at a height of 990 meters you will have spectacular views of the entire island and surrounding seas. Another popular destination for trekkers is the Cachoeira da Feiticeira ("Bewitching Cascade") – a beautiful waterfall buried in the Atlantic rainforest.
Ilha Grande is also a popular destination for avid scuba divers because the Ilha Grande Bay has one of the largest shipwreck concentrations in the world. The island's history is replete with stories of pirates, slave trading, fishing tragedies, etc. And the number of boats sunk in the Bay seems to match the number of stories! There is also some good wall diving on the outer side of Jorge Grego island (a rocky outcrop off the coast of Ilha Grande) and cave diving at Gruta de Acaia. But there are also many, many other dive sites – both for novices and for advanced divers. Both snorkelers and divers may enjoy seeing an amazing variety of tropical fish, manta rays, octopus and even sea turtles and dolphins. And if you're really lucky, you may just spot a Magellanic penguin or possibly even a Southern right whale!
When you've had your fill of nature for the day – either in the rainforest or in the water, then you can just "chill" swinging in a hammock on the balcony of your "pousada" as you listen to someone strumming a guitar on the beach. And you'll wonder why more people haven't found their way to this idyllic island with over 100 beaches… but you'll be very glad they haven't.
Note: no promotional consideration was provided or paid for this article.


Related Articles
Editor's Picks Articles
Top Ten Articles
Previous Features
Site Map





Content copyright © 2022 by Laura Hartney. All rights reserved.
This content was written by Laura Hartney. If you wish to use this content in any manner, you need written permission. Contact Malika Bowling for details.