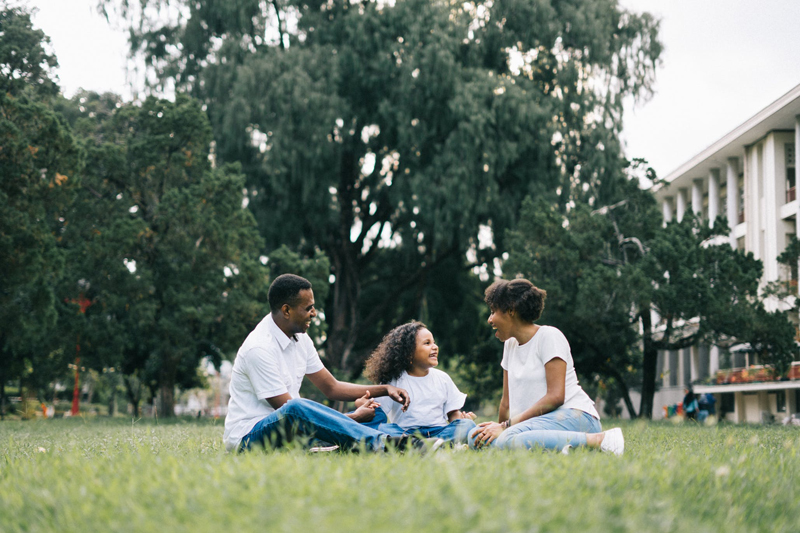 What does it mean to be Black in America? Are we any closer to the dreams that our grandparents and great grandparents held for us? Has Dr. King's dream come to past? Or, are we still struggling to make it in a society that continues to divide itself by color and gender lines?

What if Dr. Martin Luther King Jr. never stepped up and voiced his concerns for black people in America? What if no one ever heard his famous, 'I Have a Dream' speech? What if, Dr. King was only interested in Black America? His fight was for more than equality and justice for the black person; but for all people that were discriminated against. But, here we are—still suffering from inequality, injustice, and still having to ask the question: what does it mean to black in America.

Have you read the recent statistics about the American prison system? One out of one hundred Americans are in jail. However, it is more dire for the black man and woman. One out of every nine black males between the ages of 18 and 34 are incarcerated. One out of every 100 black females are incarcerated. The statistic for white males? One out of 365. That is a staggering difference in statistics. This speaks volumes concerning the continue struggle for many black people in America.

It is hard for some to believe that much has changed, as far as race relations, when as a minority you walk into a store, and are followed around as though you were a thief. It remains hard for one to believe that much has changed, when you send your children to school for an education, and they do not have the latest text books, or computer technology classes as your co-workers children have, when they go to their schools in more affluent neighborhoods. It is hard to believe that much has changed, when one continues to be discriminated against when applying for a job or housing.

While many things have changed for black people in America, for the better, there still remains many things that have not. When considering the statistics in the prison system, it is clearly noted that things still are not equal. When schools in poor, predominantly black neighbors, are being closed, it is clear that there is still room for improvement.

The civil rights movement afforded African Americans the opportunity to go through some doors that were closed. However, it did not open all doors, and guarantee that the open doors would remain opened. The civil rights movement was not meant to be a once in a lifetime movement—it was meant to be an ongoing movement that fostered positive change, and bought about equality for all minorities. It is a movement that needs a constant flow and dialogue to stay alive.

Being Black in America for some, means that they have to work that much harder at what they want in life. As with anything, hard work and persistence is necessary for success. Yet, some black people experience a fight that requires them to not only be excellent at what they do; but also tenacious. Because, there still remains discrimination that often follows the color of skin you are in.

The Presidential election for the United States has opened up a new dialogue. A dialogue that many feel has been avoided for far too long. It has caused people to examine themselves and see how they relate to people of different races and backgrounds. For the first time in American history, a Black man is in a position to actually become the President of the United States. Should this happen, does it mean that America has finally arrived in embracing the dream and message of Dr. King? Not necessarily. It just means that America has taken one more step towards that dream of equality and justice.

When you are born Black in America, there are already statistics looming over you, that you are not going to make it. It is a struggle for some to escape the grips of poverty, and repeating the cycle that tends to follow in African American communities.

There was a study done with young African American children. It was done years before, then repeated recently. Black children were given the choice between a white doll and a black doll. The majority of the children chose the white doll. When asked why; the children thought that the white doll was better, and it represented being good.

There is a mindset that is prevalent. Whether it is spoken or unspoken, things are being taught that have set a tone for many Black people. There have been limits placed upon black people. These limits have to be removed. There is much more to a person than the color of one's skin. However, being Black in America, that is the first impression being made.




You Should Also Read:
CNN Special Reports
Black News


Related Articles
Editor's Picks Articles
Top Ten Articles
Previous Features
Site Map





Content copyright © 2023 by Ruthe McDonald. All rights reserved.
This content was written by Ruthe McDonald. If you wish to use this content in any manner, you need written permission. Contact Ruthe McDonald for details.