HorrorPops - Live Review - Ottawa 2006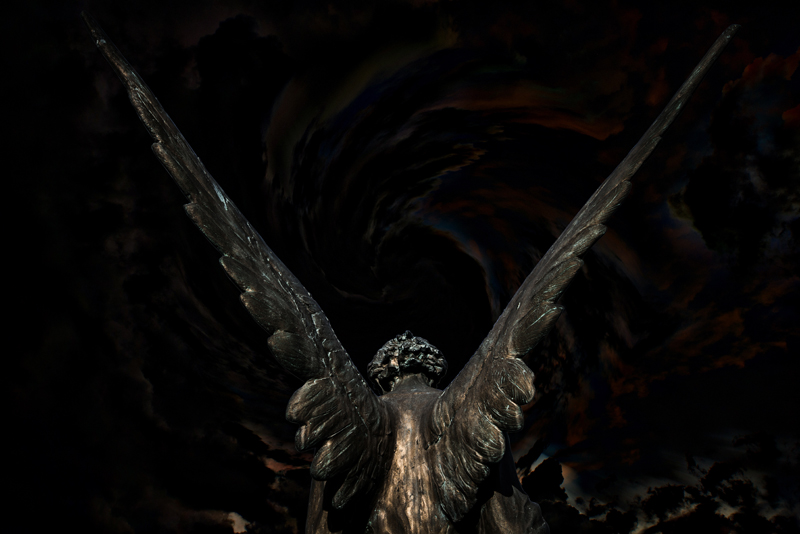 If you haven't had the opportunity to check out one of my favorite bands, HorrorPops, on stage, what are you waiting for? I've had the pleasure of seeing them twice and both times were two of the most fun shows I've ever experienced. If there's one thing the Danish-American group know is how to control a stage and they do it with such ease you'd think the band has been around forever. In reality, they're only two records old, although the band members have more than experience.
The band is made up of co-founders Patricia Day (bass, vocals) and Kim Nekroman (guitar) who first met when their two bands played the same festival. Nekroman is also the leader of the Nekromantix, a psycho-billy band. They are joined by drummer Henrik Niedermeier and guitarist Geoff Kresge. Rounding out the outfit are stage dancers Kamilla and Naomi.
When HorrorPops hit the stage, you're almost not sure where to look. Patricia is smack-dab centre stage along with her massive stand-up bass. As the vocalist, you're drawn to her as she smiles her way through the set list, adding funny asides while introducing the songs. Nekroman wails his way through a flurry of guitar chords and he doesn't speak very often but when he does, he commands your attention.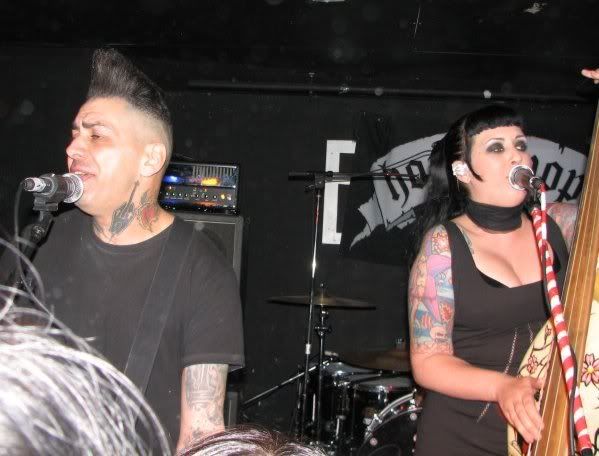 (Photo credit: Kaylie Seaver)
Geoff holds down the other side of the stage and does a great job handling the crowd along with Patricia.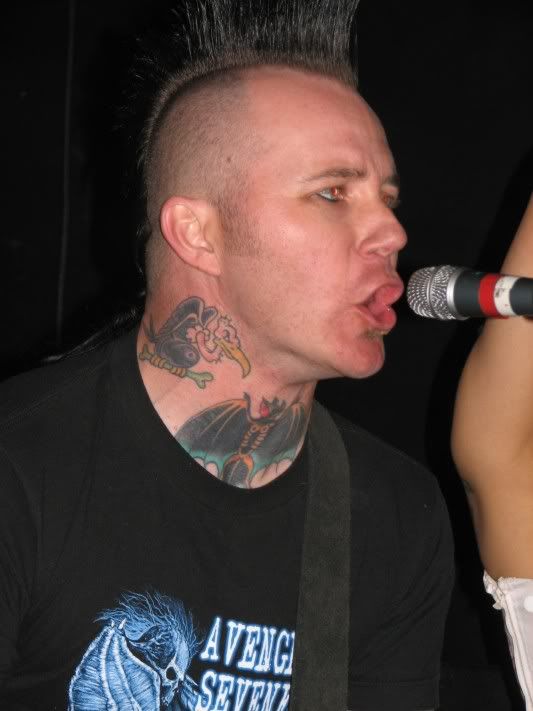 (Photo credit: Kaylie Seaver)
Neidermeier anchors the whole event with his metronome-like drumming. Kamilla and Naomi are bundles of energy, traveling miles each night across the stage as they shimmy and shake.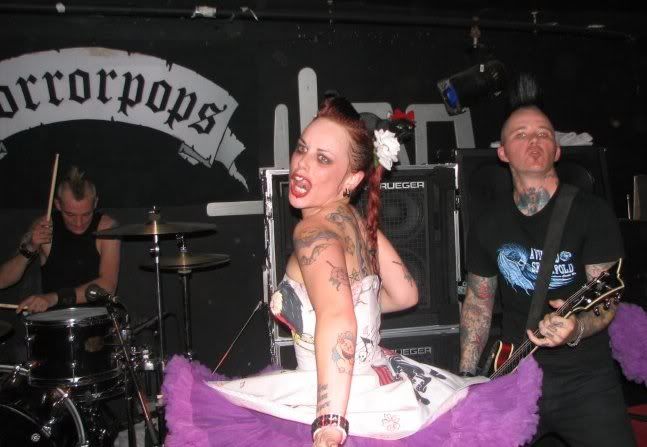 (Photo credit: Kaylie Seaver)
It was to my great delight that the band came back to Ottawa recently for a return engagement from their stellar 2005 show. The band has seemingly changed the set list slightly through their latest tour and I don't whether it's due to shaking off complacency or they're just trying new arrangements. They took to the stage one by one as the crowd went nuts and launched into "Ghouls" from Hell Yeah, their debut. Barely stopping, they got into the newer material with "Hit and Run" which went down well. Female-favorite "Dotted With Hearts" was next before returning with "Crawl Straight Home".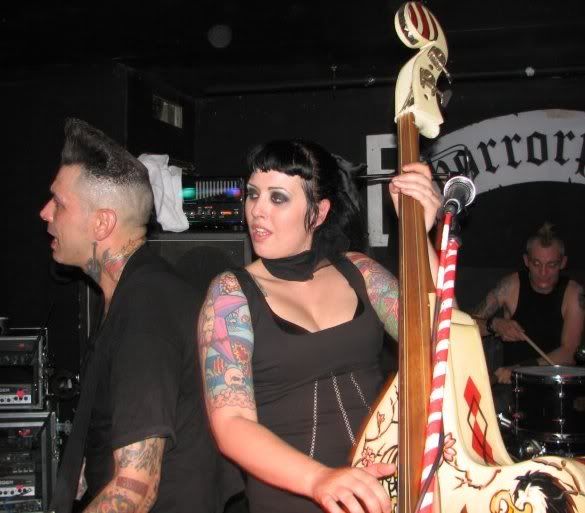 (Photo credit: Kaylie Seaver)
Sound problems seemed to plague Patricia all throughout the set and we later learned it was only the latest of a series of mishaps that haunted them through their Canadian tour. Equipment problems, transportation hitches and more greeted them at every turn and you almost got the feeling they would be glad to leave their problems behind them. Still, that didn't keep them from putting on their usual energetic show.
"Baby Blue Tattoo", "Misstake" and "Kool Flat Top" from the first record all found favor with the crowd before they shifted into "SOB", the country-flavored song off "Bring It On". The excellent "Walk Like a Zombie" and "Freaks in Uniform" finished off the set. An encore was a no-brainer and the band came back to level the place with "Where They Wander".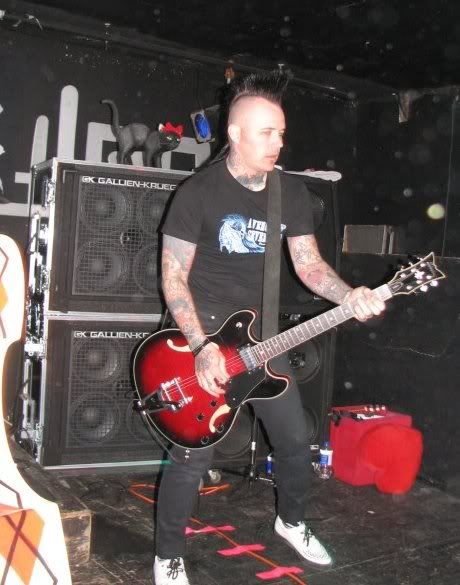 (Photo credit: Kaylie Seaver)
A few days later, the band announced they were doing some special semi-acoustic shows due to Kamilla being sidelined with a severe cold. Her boyfriend Geoff would miss the shows with her. They said she had been ailing for several weeks prior to that and I can tell you, you would never know it from the performance she gave in Ottawa.
While it did not match the magic of the previous year's show, there is no doubt that the crowd got what they came for and that there is no other band that is as entertaining as them. Can't wait for next year.
You Should Also Read:
HorrorPops website


Related Articles
Editor's Picks Articles
Top Ten Articles
Previous Features
Site Map





Content copyright © 2022 by Morley Seaver. All rights reserved.
This content was written by Morley Seaver. If you wish to use this content in any manner, you need written permission. Contact Morley Seaver for details.