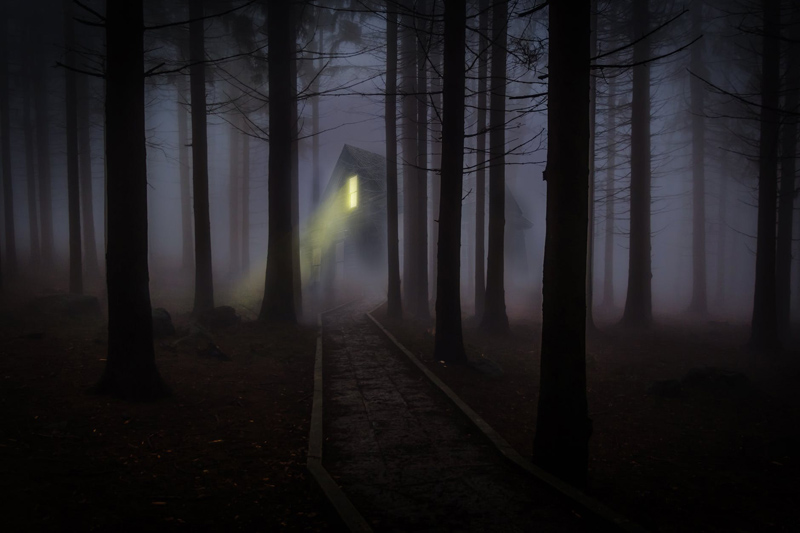 The Bad Seed, released by the Warner Brothers studio in 1956, is primarily a drama, but one with a complex mystery to be solved, and an element of horror which is understated but very disturbing. Although without the overt shock factor of the movies of today, The Bad Seed nevertheless has some quietly shocking moments, as we experience, along with Rhoda's mother, the realization that her beloved daughter has a dark, dark side.

The movie is based on a novel of the same title by William March, published in 1954, in which he examines the effect on a normal family of discovering a killer in their midst, and worse, a killer who is just a child. The book became a bestseller, and was quickly adapted for the Broadway stage by playwright Maxwell Anderson. The play was also a huge success, in large part due to the outstanding performance of its child star, Patty McCormack, as the deceptively angelic Rhoda Penmark.

When Warner Brothers adapted the Broadway play, McCormack was asked to recreate her role for the big screen, as was Nancy Kelly who played Rhoda's mother, Christine Penmark.

As the movie opens it seems that Christine's life is almost perfect. She misses her husband, an Air Force Colonel on a posting to Washington, but she and Rhoda live in a beautiful apartment, and their landlady, Monica Breedlove (played by Evelyn Varden), is also a friend - one who adores and indulges Rhoda.

Monica has a deep fascination with psychiatry, and on the afternoon of Rhoda's school picnic she and some other friends are in Christine's apartment for their 'psychiatry club' meeting where they discuss various aspects of the human mind and human nature. Conversation turns to the topic of serial murderers, which Christine finds disturbing, and in particular the notorious case of Bessie Denker. Soon afterwards someone turns on the radio and we hear the news that a child has died in a tragic accident.

Director Mervyn LeRoy creates a very theatrical style for the movie; most scenes take place in the Penmark apartment, with characters coming and going as they would on a stage. This is seen as a flaw by some viewers, but I feel that it gives a slightly claustrophobic element to the movie that adds to the tension we feel as Christine uncovers secrets about Rhoda, and about her own past.

My only reservation about the movie lies in Nancy Kelly's performance as Christine. Despite the theatrical setting, the other actors, including young Patty McCormack, rein in their performances for the camera, but Kelly gives full throttle in the role, which at times feels overdone.

In addition to Patty McCormack, the standout acting in the movie, in my view, comes from Eileen Heckart as Mrs Daigle, mother of the dead child, and from Henry Jones as Leroy, the apartment building's somewhat creepy handyman. Leroy is the only adult to see through Rhoda's deception, and it is through their altercations that we, the audience, come to know Rhoda's true nature.

Something of a cult classic, and rightly so, I highly recommend The Bad Seed as a mystery movie that is full of suspense and a quiet horror.




Related Articles
Editor's Picks Articles
Top Ten Articles
Previous Features
Site Map





Content copyright © 2023 by Grace Rostoker. All rights reserved.
This content was written by Grace Rostoker. If you wish to use this content in any manner, you need written permission. Contact Grace Rostoker for details.