The Little Giant of Aberdeen County – Book Review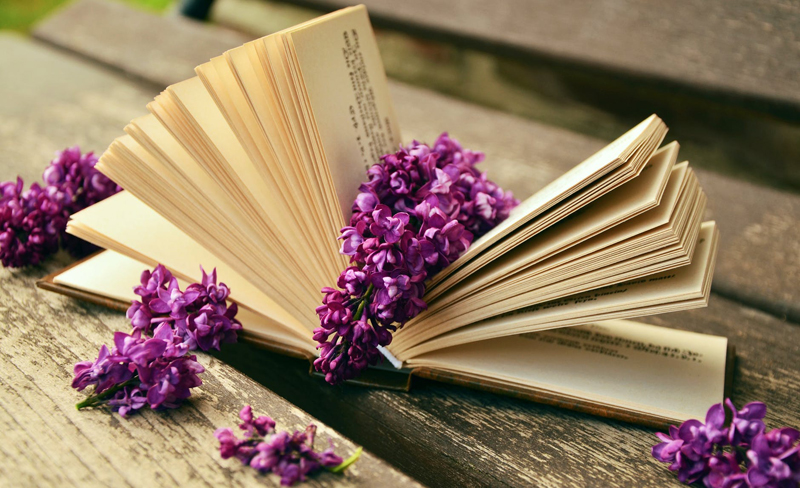 There has been a nice trend of great debut novels this past year. Tiffany Baker is another name to add to your author's to watch list. The Little Giant of Aberdeen County is her first novel but she writes like a pro.

At first I wasn't impressed by the slow pace of this novel. The pace never really picks up but the story just grabs you and you have to find out how this ends. From the beginning, you love the main character, Truly Plaice. We follow Truly from her birth as she grows and does not stop. We watch her mother die during her birth, we watch her father struggle with raising an "ugly" child that everyone rejects from the moment they see her and a "beautiful" child that can get anything she wants with just a look, and we watch Truly struggle every day with her weight and height. "The two of us were as opposite as sewage and spring water," Truly says to compare her to her sister. There is love, hate, revenge, sadness, and even witchcraft woven into this story.

Truly's life changes drastically after her father's death. She is forced to live with the poorest family in Aberdeen while her sister, Serena Jane, is swooped up by the Pastor and his doting wife. Truly desperately wants to hold on to her sister but each day she slips away. The story is one tragedy after another. Her sister becomes pregnant by a boy who literally chased her all through school and almost tosses her aside after their first date. Serena Jane disappears and Truly is forced to move in with her brother –in-law Robert to help raise Serena Jane's son. Robert's character is even likeable despite how mean and nasty he can be.

The characters are sometimes flat and I wished they showed a little more emotion with these tragedies. There was almost a fairytale feeling to the storytelling. I told a friend it was almost like Cinderella but imagine Cinderella as a huge woman. We are never truly told how big Truly is. I liked how the author did this so we can make our own idea of what she looks like.

When I reached the end, I thought I was going to be disappointed as I usually am with books. But Baker puts in an epilogue that ties the story up nicely and really satisfied me. It would be great if this book had a sequel to explain some of the events that took place!




One of my favorite books when I was a teenager was Pygmalion George Bernard Shaw so when I read in the description of The Overnight Socialite by Bridie Clark that it was a modern spin on the classic, I couldn't wait to read it. Normally retellings of the classics are a let down for me. I was really surprised at how quickly The Overnight Socialite hooked me!

From the first pages of the story, the main character Lucy Jo Ellis is so lovable. She leaves her home in Minnesota and moves to New York City with the dream of becoming a world famous fashion designer. She gets her foot in the door slightly when she takes a job for a fashion designer. Her job is less then glamorous; she works in the sewing department. By chance, she gets invited for the biggest fashion show this famous designer has ever hosted. She assumes she will be rubbing elbows with celebrities and other people who may be able to help her network. She puts on one of her best designs, packs some of her business cards, and heads to the party of the year. She arrives and an assistant to the designer throws her back into the kitchen area. She is there to work the party alright! She is handed a waitress outfit and a tray of champagne.

She weaves her way around the crowd and finds herself shoved to the stage to present the designer with a glass of champagne at the end of the show. Thus the fiasco of Lucy's future begins. She gets on the stage, slips and lands on the stage so hard that she falls through the stage! Mortified, she leaves the fashion show. She finds herself under an awning in the pouring rain waiting for a taxi. She encounters Wyatt Hayes, one of New York's richest men and recently most sought after eligible bachelor. He has a bright idea of taken a female nobody and making her into an overnight socialite then writing a book about his whole experiment (Lucy has no knowledge of the book idea). He approaches Lucy with the idea and like any normal woman she is highly insulted but excepts his business card.

After a few more set backs, Lucy decides to call Wyatt and take him up on his offer. The novel is one up and down after another as we watch Lucy blossom from a country girl to one of the most sought after women in New York. The tension between Lucy and Wyatt is awesome and really adds to the story. Bridie Clark is an excellent writer who keeps the reader engaged in the story and makes you want to not put the book down because you just have to find out what happens next!

I was slightly disappointed with the end though. I totally wanted it to end one way but she took a totally different direction with it. I recommend this book for a great weekend or beach book for the summer!

About the author: BRIDIE CLARK, a former book and magazine editor, graduated from Harvard University, where she was an editor of the Harvard Crimson. She has written for the New York Times, Vanity Fair, New York, Quest, and Elegant Bride. Clark's debut novel, Because She Can, was published in nineteen countries around the world. Clark lives in New York City. Visit her website at www.bridieclark.com.



Disclosure - I was given a free copy of the book to write my review. No other compensation was given to me.




Related Articles
Editor's Picks Articles
Top Ten Articles
Previous Features
Site Map



Follow @womenslitbella
Tweet





Content copyright © 2023 by Jeanette Stingley. All rights reserved.
This content was written by Jeanette Stingley. If you wish to use this content in any manner, you need written permission. Contact Jeanette Stingley for details.