Louise Smith NASCAR Pioneer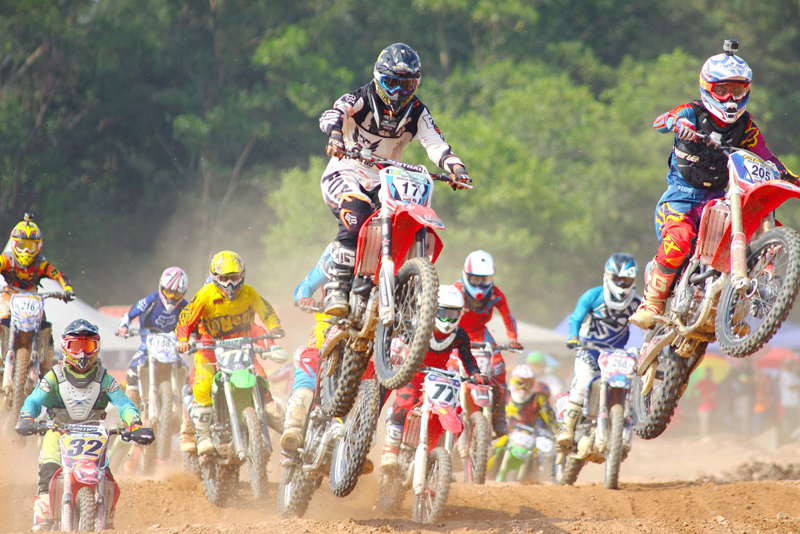 NASCAR has always had the stigma of being a male dominated sport. Although in recent years the female fan base for NASCAR has increased tremendously, there are still not very many female drivers. Women have always been a part of NASCAR, but usually not so much behind the wheel. I began to think about the history of NASCAR, and the women who were a part of it.

Louise Smith was born in Barnesville, Georgia in July of 1916 and died in March of 2006. She was known to many as "the first lady of racing".
In 1947 she attended her first NASCAR race at the Daytona Beach Road Course, as a spectator, but couldn't stand watching the race. She wanted to be in the middle of the action. She ended up entering her family's Ford Coupe in the race and wrecking it. Miraculously, there were two other female drivers that day, Ethel Mobley and Sara Christian. How many times have I seen three women behind the wheel in a NASCAR race, hmmm… never!

Louise raced from 1949 - 1956. She won 38 races in her career in several different formats: Late models, midgets, sportsman, and modifieds in which she won 28 victories.

Louise was racing's "Good ol' Gal". She was definitely ahead of her time and drove about anything with wheels on it. It was said that when she was first learning to drive she drove the car through the chicken house at her home. She continued to race the same way. Most people at the time thought she was crazy, but Bill France Sr. knew she was a novelty with talent. He used her to promote racing from the Southeast all the way to Canada. She was Greenville, South Carolina native and was able to see the country through the windshield of race car. She was a true pioneer in early stock car racing.

Louise Smith held her own during her 11 years as a driver. She drove against some of the best drivers in the sport during her time, Buck Baker, Curtis Turner, Flonty Flack, and many others. She had a very aggressive style and wasn't afraid to challenge the men. She is perhaps known as much for spectacular crashes as anything else. At some point in her career she had broken almost every bone in her body and nearly lost her life in a race at Hillsborough.

Louise returned to the NASCAR arena in 1971 as a car owner. She backed many drivers on their way up. Among them was Ronnie Thomas, rookie of the year in 1978.

She was the first woman to be inducted in the International Motor Sports Hall of Fame in 1999 and remained a voice in NASCAR until her death in 2006.

Louise Smith is an inspiration to other female drivers. She drove during a time when women just didn't do that. She was fierce and determined. She wanted to win at whatever cost and didn't' care if she never earned a dime for it. She raced for the sake of the chase, the thrill of the ride. Later in her life she supported new drivers and worked to make NASCAR a better place for female drivers. She will be remembered fondly for her contribution to racing and will be looked up to as an example to female drivers, that it can be done. You can race the best and you can win. You can be respected and revered in male dominated sport like NASCAR.

This site needs an editor - click to learn more!

You Should Also Read:
NASCAR jargon
Miss Sprint Cup




Related Articles
Editor's Picks Articles
Top Ten Articles
Previous Features
Site Map





Content copyright © 2022 by Debbie Lester. All rights reserved.
This content was written by Debbie Lester. If you wish to use this content in any manner, you need written permission. Contact BellaOnline Administration for details.