Harper's Island TV Mystery Review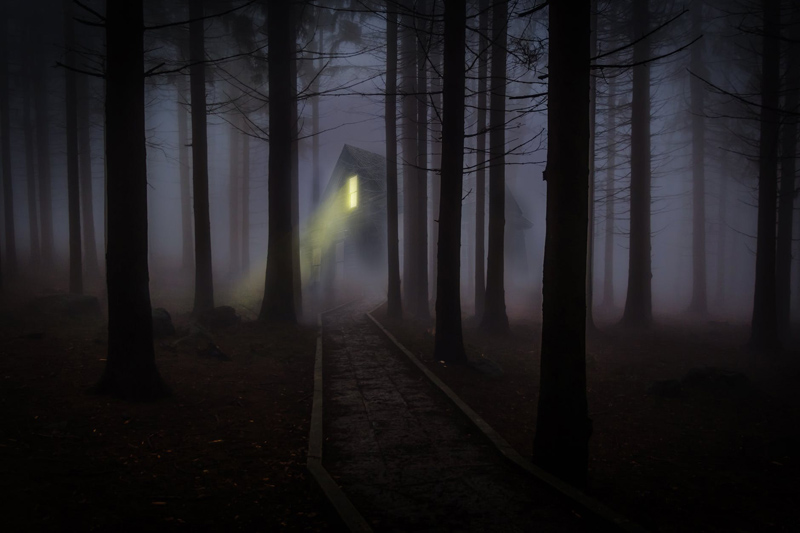 Be very careful not to venture out alone on Harper's Island. Seven years ago John Wakefield went on a murderous rampage and killed a number of the island's inhabitants. Has the crazed killer now returned from the dead to slaughter the members of a wedding party, one by one, and in ever more gruesome ways? We are kept guessing until the very end in this engrossing, cult status show.

Created by Ari Schlossberg for the CBS channel, Harper's Island is an unusual form of television entertainment, being designed as a one-season only, thirteen episode show in a combination of the mystery, drama and horror genres, and it certainly delivers on all three counts.

As the story opens, bridegroom Henry Dunn (played by Christopher Gorham) is about to accompany his bride-to-be Trish (Katie Cassidy), her wealthy family, and an assortment of friends to a beautiful resort hotel on the island where he once lived. Chief among the guests is Abby Mills (Elaine Cassidy), the daughter of the island's sheriff. Henry and Abby were inseparable as children and have continued to be best friends, but Abby is apprehensive about her return, since her mother was one of killer John Wakefield's victims. After the killing spree, Abby was sent to live with relatives on the mainland and has not seen the island again until now. She is right to be nervous; when the boat docks we discover the first victim, and that death is ready to stalk Harper's Island once more.

The tagline created by CBS for the show is "13 Weeks, 25 Suspects, 1 Killer" and therein lies my one small complaint about Harper's Island, that initially there are more characters, and therefore more suspects, than I find easy to cope with. Still, as the episodes progress and more characters are killed off, remembering who is who does become more manageable.

The methods of dispatch used by the murderer are both imaginative and gory, although those that we see are not too horribly realistic. An amusing extra is that the title of each episode is an onomatopoeic clue to the method used; so Whap, Crackle, Gurgle and Sploosh provide ideas for four means of murder.

Apart from actor Harry Hamlin, who played drunken Uncle Marty and was contracted for the first episode only, none of the other cast members knew who was to be killed off, or when, until the day before they were given that episode's script. Executive Producer Karim Zreik had the unenviable job of telling the next victim of their fate, which led to his nickname of 'The Assassin'.

The eventual unmasking of the deranged murderer, though not completely surprising by that point, is satisfyingly dramatic and – dare I say – quite wonderfully crazy.

So popular was this out of the ordinary cross between a soap opera and a slasher movie, that even before the season ended an online spin-off titled Harper's Globe had been created. This web series allows characters and fans to interact, the worlds of fantasy and reality being drawn together by the character of a young journalist reporting on the island's goings-on. Although the show ended in July 2009, Harper's Globe is still active, with blogs, vlogs and social networking.

Harper's Island was a one-of-a-kind mystery show and one that successfully broke away from the mainstream television norm. I very much enjoyed the show; despite all the murder and mayhem, it was pure entertainment.

The entire season of Harper's Island is available on DVD from Amazon.com; you can find it by clicking on the link below.



Note: I watched the television broadcast of Harper's Island, and have since watched again by streaming episodes to my PC via Amazon Prime. I pay for my subscription to this service from my own funds.







Related Articles
Editor's Picks Articles
Top Ten Articles
Previous Features
Site Map





Content copyright © 2019 by Grace Rostoker. All rights reserved.
This content was written by Grace Rostoker. If you wish to use this content in any manner, you need written permission. Contact Grace Rostoker for details.